The 68-team field for the men's NCAA tournament has been revealed and there are plenty of intriguing early matchups.
And while many blue-blood programs have dominated in recent years, the lower half of the bracket are filled with teams poised to pull off a few upsets.
So, how does one sort through the madness? Sports Illustrated's writers make their round-by-round picks, including for a few standout 8-vs.-9 clashes in the first round.
Pat Forde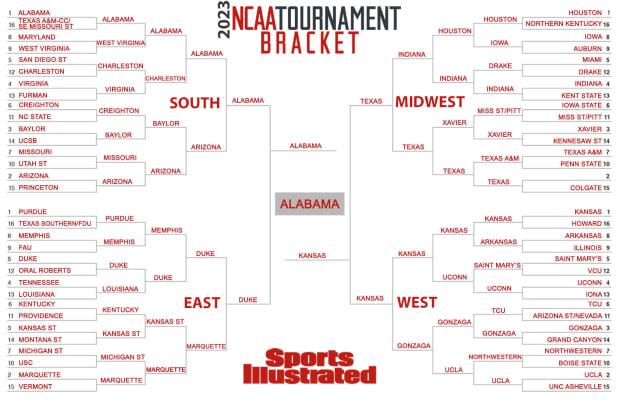 Forde's Final Four: Alabama, Duke, Texas, Kansas.
Forde's camp: Alabama.
Kevin Sweeney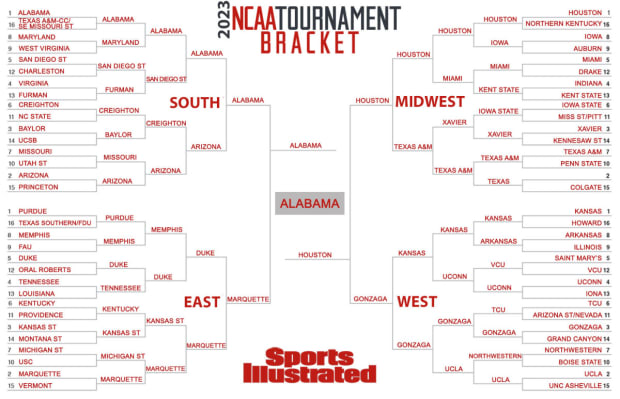 Sweeney's Final Four: Alabama, Marquette, Houston, Gonzaga.
Sweeney's champ: Alabama.