Succeeding in fantasy football is all about stats, trends and knowing how to analyze that information and using it to your advantage. While the NFL is a week-to-week league, which makes it difficult to predict anything with certainty (hello, Tommy DeVito's 22.5 fantasy points in Washington), here's five things I learned from Week 11 that I'll definitely be using when I set my fantasy lineups for fantasy's Week 12.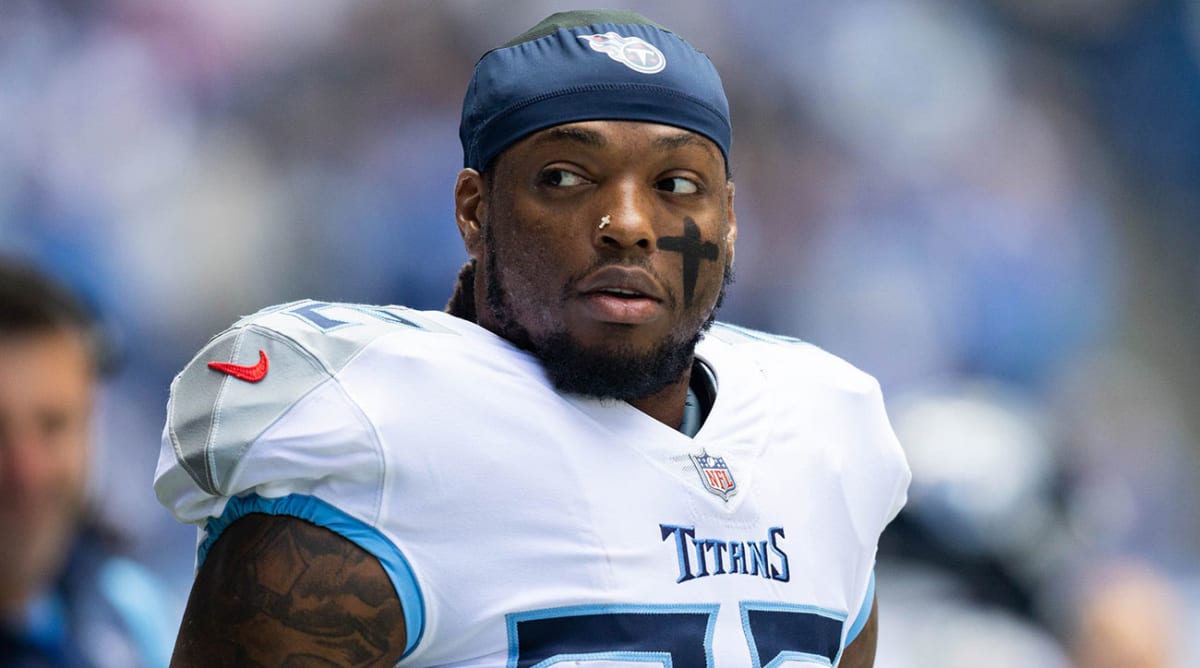 Derrick Henry is no longer ELITE
It sure feels strange to type these words, but time and a lousy offensive line have caught up to Henry. He has scored an awful 8.4 combined points in his last two games, during which time he's averaged a mere three yards per rush. He's only carried the ball 21 times to be fair, but that's part of the problem. The Titans aren't very good, leading to negative game scripts. He does have a good fantasy postseason slate, but will Henry lead fantasy fans that far?
Tank Dell is becoming a fantasy superstar
The Texans, inexplicably, have one of the most productive wide receiver groups in fantasy football. Part of that has been the emergence of Dell, who posted eight catches, 149 yards, one touchdown and 28.9 fantasy points in a win over Arizona. He has now scored 18-plus points in three straight games, during which time he's seen a combined 35 targets. If he continues to see such a big target share, Dell could end up being a league winner in 2023.
The Lions backfield is fantasy friendly
The return of David Montgomery hasn't hurt the value of Jahmyr Gibbs. Quite the contrary, both players have thrived in the stat sheets, averaging more than 17 points apiece in the last two weeks. Gibbs has been the better of the two backs, averaging nearly 24 points, but there's enough work for these two to be active in fantasy leagues on a weekly basis. Their next game comes on Thanksgiving versus a Packers defense that's bad against backs.
Brock has been Purdy, Purdy, Purdy good
Excuse the Curb Your Enthusiasm reference, but the Niners quarterback has been exceptional of late. In his last two games, he's thrown for a combined 629 yards with six touchdowns and scored a total of 50.5 points. He's also posted passer ratings of 148.9 and 158.3 in those contests. Purdy has his full complement of weapons with last week's return of Deebo Samuel, and he faces Arizona and Washington in the fantasy playoffs.
Tommy DeVito commands fantasy respect
DeVito has been the butt of a lot of jokes in the last few weeks, but this week the joke was the Commanders. Their defense made DeVito look like Phil Simms, as he threw for 246 yards with three touchdowns and posted a passer rating of 137.7. While I'll give kudos to the young man, this isn't about picking up DeVito off the waiver wire … it's about targeting the Washington defense in the matchups the rest of the season. Their next two games are against Dak Prescott and Tua Tagovailoa, who should both be must-starts.