This is an archived article and the information in the article may be outdated. Please look at the time stamp on the story to see when it was last updated.
A gym membership can be costly, but you can work out at home if you invest in exercise equipment. An elliptical is excellent if you want to maintain or improve your cardiovascular health, and it can help you save money on gym membership fees in the long run.
Ellipticals can be expensive, but some cost less than $500. If you have enough free space in your home and want to start working toward your fitness goals, there are many high-quality ellipticals to choose from, no matter your budget.
In this article: Body Power 2-in-1 Elliptical Machine, Body Rider Elliptical Machine and Stationary Bike and Sunny Health and Fitness Advanced Programmed Elliptical Machine Trainer.
Are ellipticals better than treadmills or stationary exercise bikes?
Whether you choose to do your cardiovascular workouts on an elliptical, treadmill or exercise bike is a matter of preference. However, ellipticals and stationary bikes are generally more affordable than treadmills.
Ellipticals are excellent for those who want a machine for low-impact workouts. Treadmills and stationary bikes can be harder on the joints, making ellipticals best for those new to exercising or recovering from an injury.
Standard vs. under-desk ellipticals
Standard elliptical machines are better for intense, full-body workouts, but they take up a lot of space and are more expensive, with even the cheapest going for no less than $200. Under-desk models are inexpensive and meant to be used while sitting, making them ideal if you want to get in a light or moderate workout while watching TV or working at a desk. Additionally, under-desk models are great for if you're coming off an injury and want to take it easy.
Flywheel weight
The best ellipticals have heavy flywheels, which makes for a more stable, smooth workout. Machines with smaller flywheels can produce erratic rotations, which can throw you off and make your workouts ineffective and frustrating. A flywheel weighing over 20 pounds is ideal.
Display
The best ellipticals have sensors that track your progress, which can help you achieve your fitness goals. Fitness metrics, such as time spent using the elliptical, calories burned, distance and speed, are usually displayed on an LCD positioned in front of you, which allows you to constantly monitor your progress as you exercise.
Resistance levels
Consistently using an elliptical at the same resistance level will get your heart pumping, but it won't challenge you to improve your fitness level. Ellipticals have multiple resistance levels that affect the intensity of your workouts. Most have an adjustable knob that lets you effortlessly switch among resistance levels as you work out so that you don't have to slow down or stop altogether.
Weight capacity
Not all ellipticals can accommodate all riders because each model has a weight capacity. Some only support riders with a maximum weight of 250 pounds, while others can accommodate up to 350 pounds. For safety and performance, you must use an elliptical that can support your body weight.
Best standard ellipticals under $500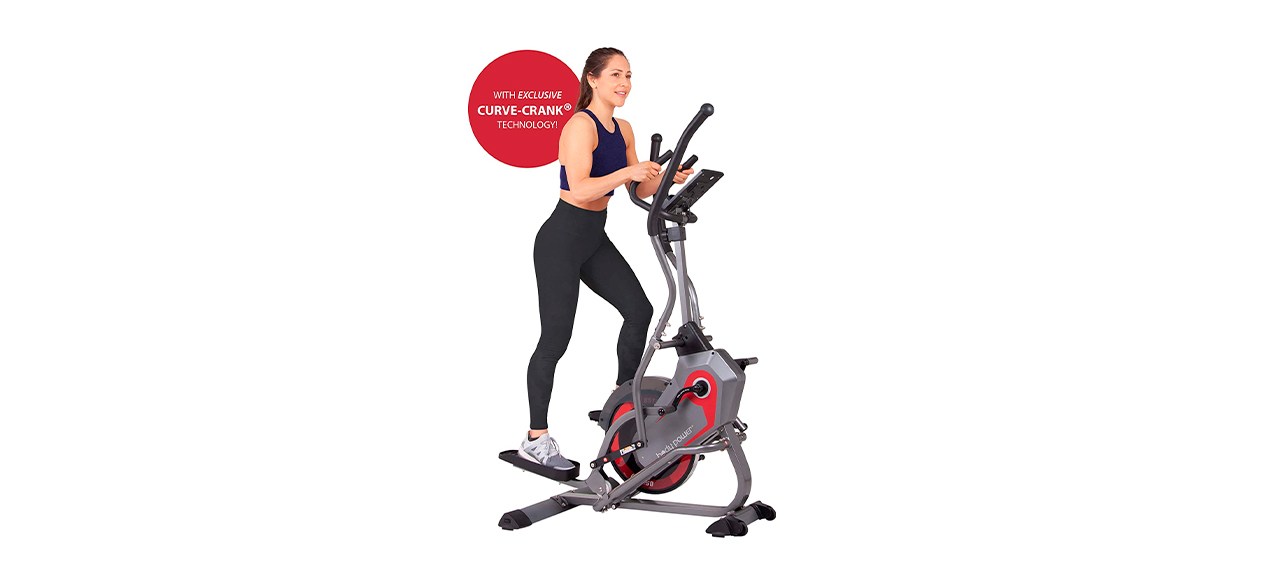 Body Power 2-in-1 Elliptical Machine
The curved crank on this elliptical applies constant tension to both axes and allows it to deliver a dead-zone-free rotation on every step. The synchronized handlebars and stepper movement provide a full-body workout, and the LCD shows calories burned, time, speed and distance.
Sold by Amazon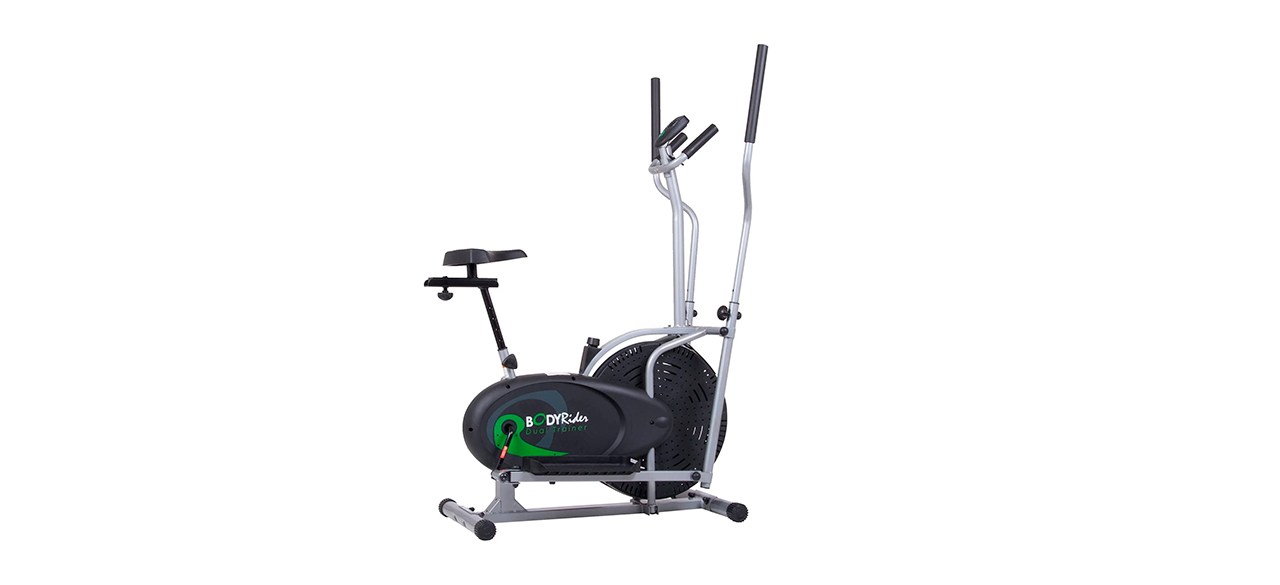 Body Rider Elliptical Machine and Stationary Bike
A little diversity in your workouts is never a bad idea, making this two-in-one elliptical and stationary bike a must-buy for those who want to shake things up. You can easily transition between sitting and standing and adjust resistance levels to fine-tune your workout intensity.
Sold by Amazon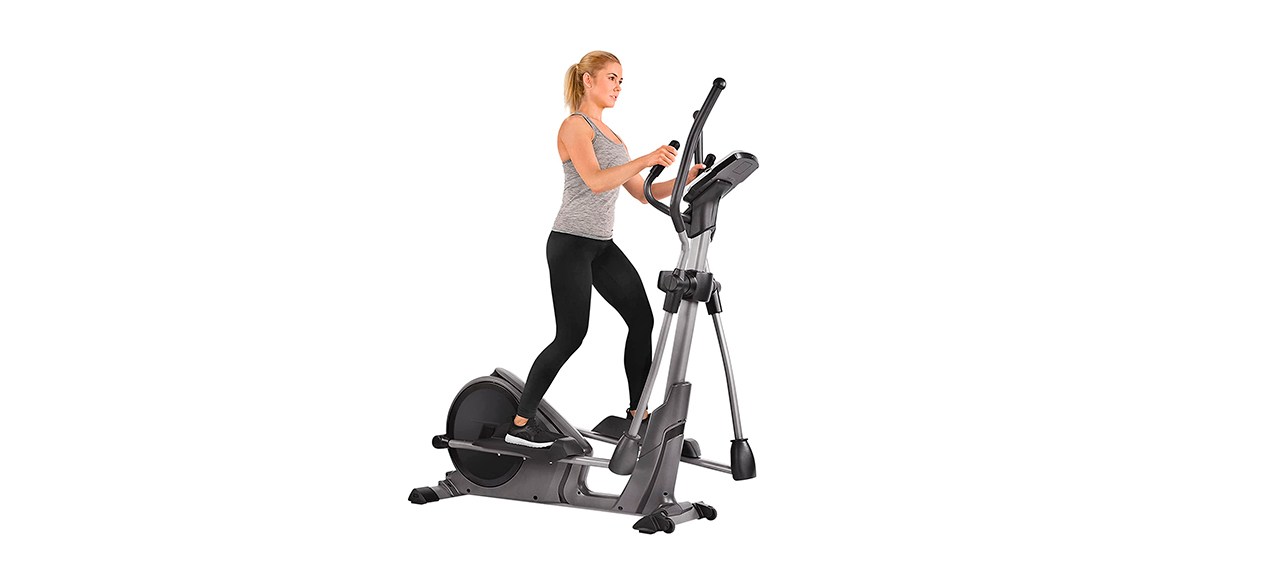 Sunny Health and Fitness Advanced Programmed Elliptical Machine Trainer
This high-end elliptical has programmable magnetic resistance and offers smooth strides for an enhanced workout session. It has a 330-pound weight capacity, floor stabilizers, 24 preset workout modes and an LCD for tracking speed, time, distance, calories burned, revolutions per minute and more.
Sold by Amazon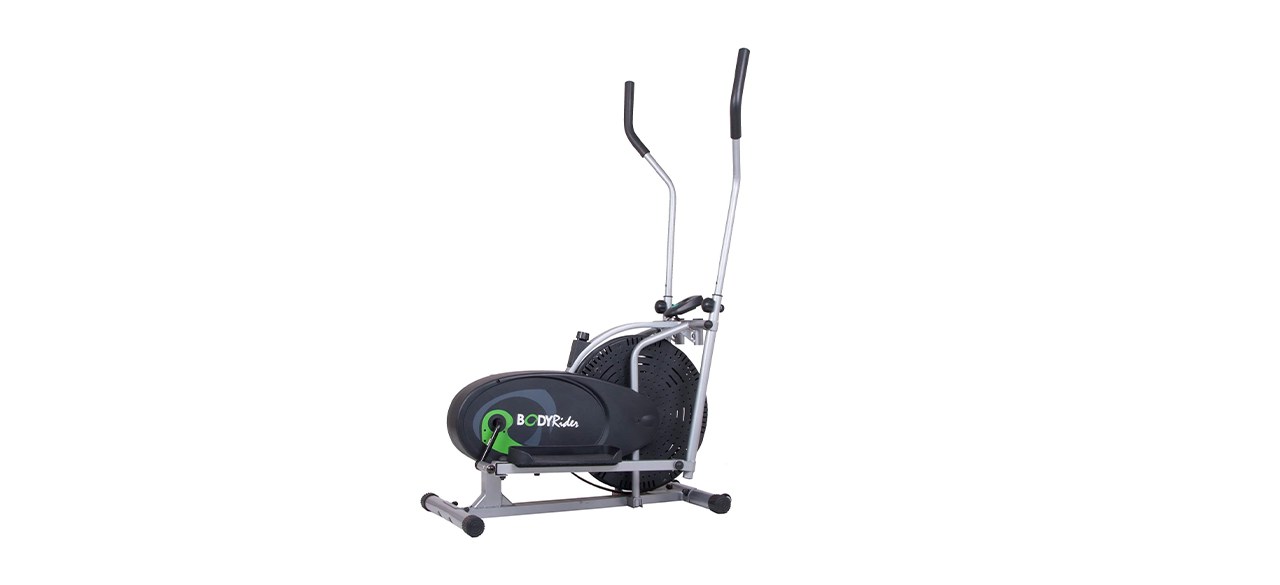 Body Rider Body Flex Sports Elliptical Exercise Machine
This elliptical has dual-action handlebars and provides an excellent full-body workout. Its compact size makes it suitable for apartments or small rooms, and the smart workout sensor tracks calories burned, speed, time and distance.
Sold by Amazon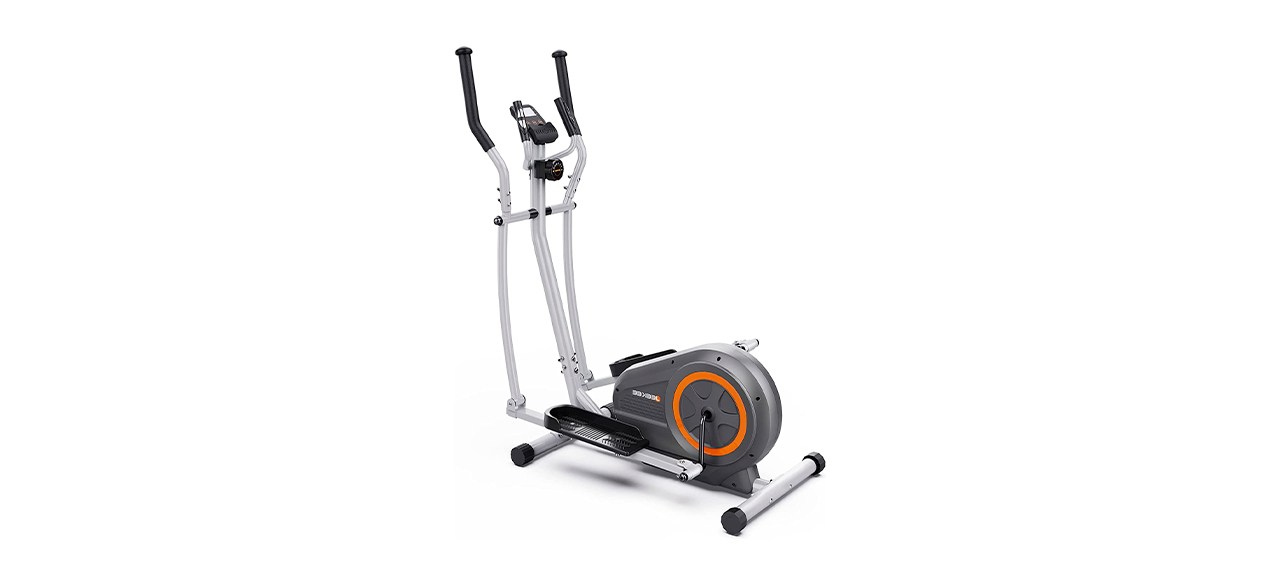 This elliptical has a main frame made of durable steel and a heavy-duty base for increased stability and accommodating users weighing up to 250 pounds. It has a quiet magnetic drive system, wheels for easily moving it around and 16 resistance levels.
Sold by Amazon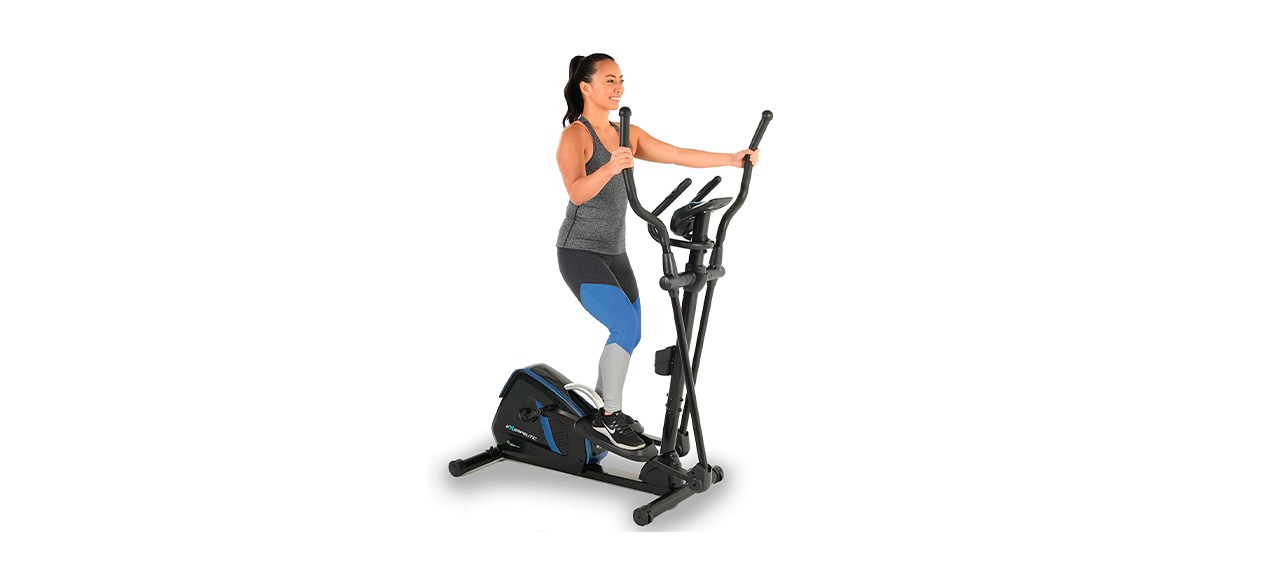 Exerpeutic Magnetic Flywheel Elliptical Trainer Machine
With a heavy-duty steel frame and a 13-inch ergonomic stride, this elliptical trainer machine offers elite performance and delivers an excellent full-body workout. It has a balanced flywheel with a V-belt drive for smooth operation, and there are 24 preset workout programs.
Sold by Amazon
Copyright 2023 BestReviews, a Nexstar company. All rights reserved.