This is an archived article and the information in the article may be outdated. Please look at the time stamp on the story to see when it was last updated.
Your dogs are members of your family, so it's natural to pay attention to their diets, choosing food that keeps them happy and healthy. Freeze-dried dog food is usually made from raw or minimally processed ingredients, making it a nutritious alternative to conventional dog food.
However, not all of it is equally high-quality, so it's important to learn which freeze-dried dog food is best for your pet. You might also want to check out some comparably nutritious alternatives.
In this article: Primal Freeze-Dried Dog Food Nuggets, Northwest Naturals Freeze-Dried Raw Diet and Stella and Chewy's Freeze-Dried Raw Dinner Patties.
What is freeze-dried dog food?
Freeze-dried dog food is made by removing the moisture from raw ingredients, such as meat, vegetables and fruits. This is achieved through a process of sublimation, which involves freezing the food and then turning the ice directly from a solid to a gas. The result is a lightweight, shelf-stable food you can reconstitute with water or feed dry.
Freeze-dried dog food is gaining popularity among pet owners looking for a convenient, easy-to-store alternative to raw diets. It's also often seen as superior to dried or canned food, due to its high-quality ingredients.
What to look for in freeze-dried dog food
These are some of the factors you should consider when finding the right freeze-dried dog food:
Quality ingredients: Look for foods that primarily use high-quality, human-grade ingredients. Meat should be one of the main components, as these types of foods usually avoid excessive quantities of grains. Avoid products that contain fillers, artificial preservatives or low-quality proteins.
Nutritional balance: Quality dog food should provide a balanced diet, with appropriate levels of protein, fat and carbohydrates, as well as essential vitamins and minerals.
Complete vs. mixers or toppers: Check whether you're choosing a complete food or one that's sold as a mixer or topper. A complete and balanced food contains everything dogs need, while mixers and toppers should be combined with complete foods. They're great if you can't afford to feed just freeze-dried food but you want to diversify your pooch's diet.
Life stage: Make sure the product is appropriate for your dog's life stage. Some are suitable for all stages, while others are specially formulated for puppies, adult dogs or senior dogs.
Dog size: You can find foods tailored to meet the needs of small-breed or large-breed dogs.
Alternatives to freeze-dried dog food
If you're not sold on freeze-dried food, you might want to consider some quality alternatives:
Dehydrated dog food: Also known as air-dried dog food, dehydrated dog food is dried slowly using a very low heat. This preserves more of its nutrients compared to dog food cooked in traditional methods. Although the ingredients are only gently cooked, they're generally not considered raw, unlike freeze-dried options.
Fresh dog food: Fresh dog foods are cooked in small batches using quality ingredients. They're a bit like home-cooked diets, but sent to you portioned out and perfectly balanced. While they aren't raw, they usually contain premium ingredients and minimal fillers.
Wet dog food: It might not pack the nutritional punch of freeze-dried food, but you can find some excellent wet dog food on the market.
Best freeze-dried dog food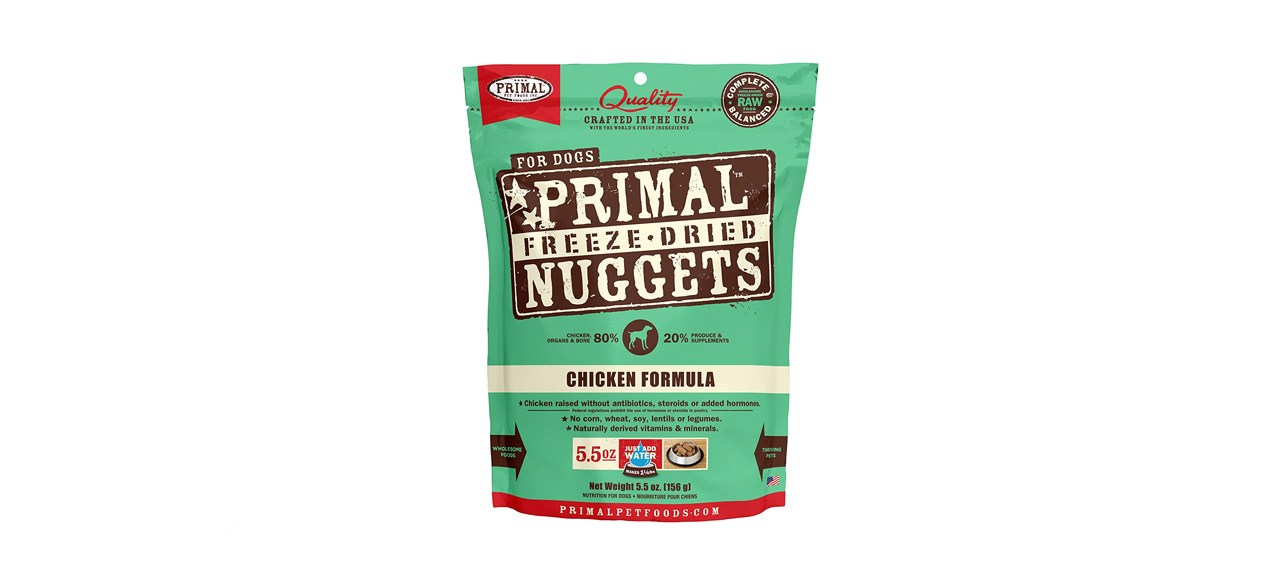 Primal Freeze-Dried Dog Food Nuggets
Providing a complete and balanced diet, these raw food nuggets are made using chicken and a variety of USDA organic fruits and vegetables. It's easy to use — you just crumble the nuggets and rehydrate them with water or a dog-friendly broth (one that's low in salt and doesn't contain onions).
Sold by Amazon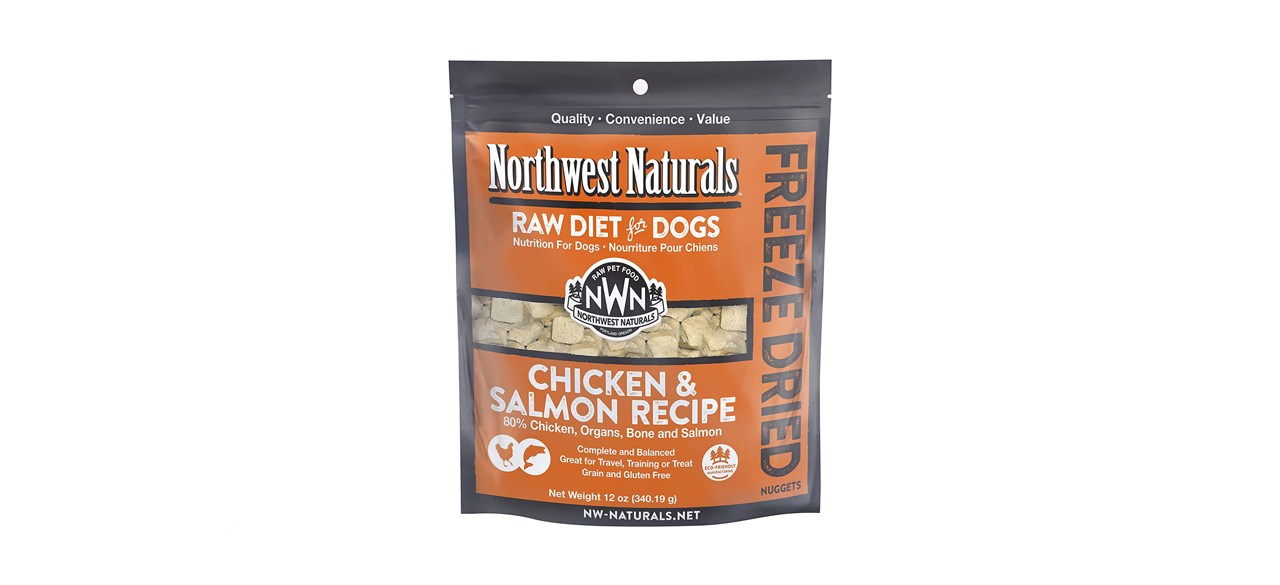 Northwest Naturals Freeze-Dried Raw Diet
Containing 80% meat, including organs and bone, this is a good choice for anyone looking to feed their dog a biologically appropriate raw food diet without the mess. It comes in a range of varieties, including chicken and whitefish and salmon.
Sold by Amazon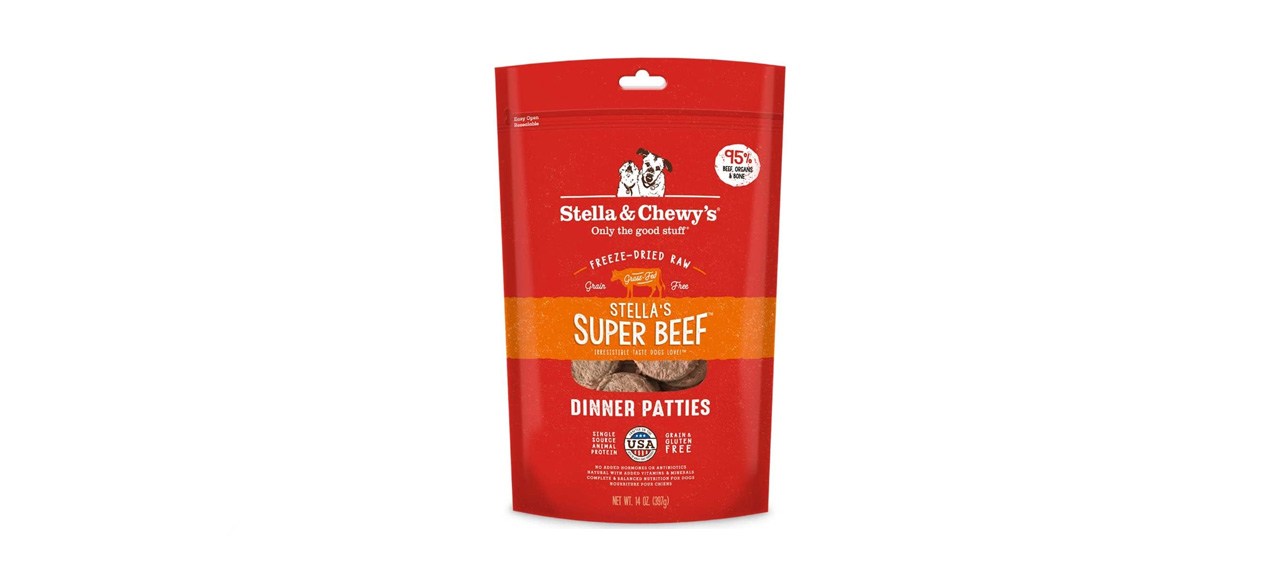 Stella and Chewy's Freeze-Dried Raw Dinner Patties
This complete, balanced dog food comes in the form of freeze-dried patties that you can either feed as is or rehydrate with water. You can choose from a variety of formulas, including venison blend and surf and turf. There are even some designed for puppies.
Sold by Amazon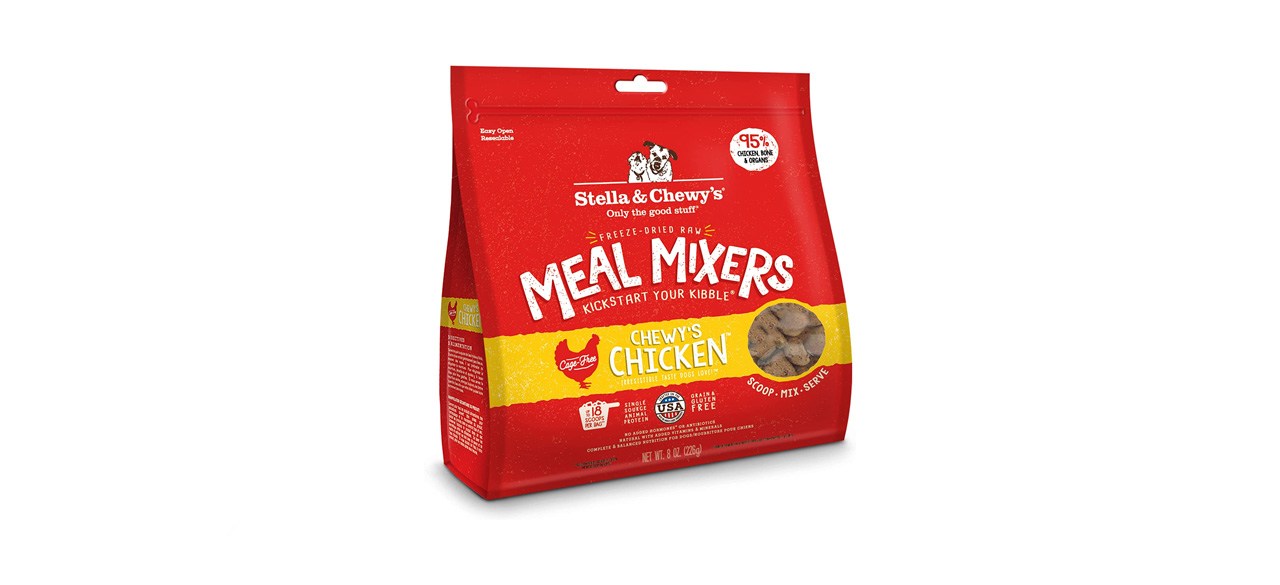 Stella and Chewy's Freeze-Dried Raw Meal Mixers
If you're looking for a mixer, rather than a complete and balanced dog food, this is an excellent choice. There are seven flavors to suit most pets, including salmon and cod, beef and chicken.
Sold by Amazon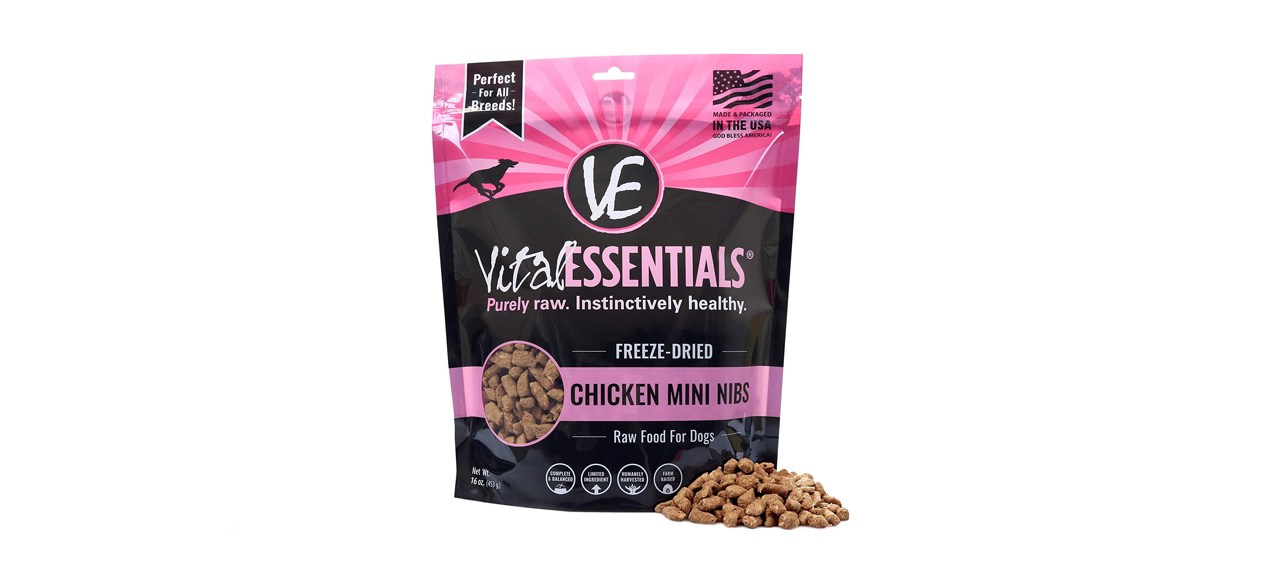 Vital Essentials Freeze-Dried Grain-Free Mini Nibs Dog Food
Made from nothing but meat, along with added vitamins and minerals to meet nutritional requirements, this food is ideal if you want a protein-heavy diet for your dog. You have a range of choices, including beef, chicken and rabbit. All ingredients are sourced in the U.S.
Sold by Amazon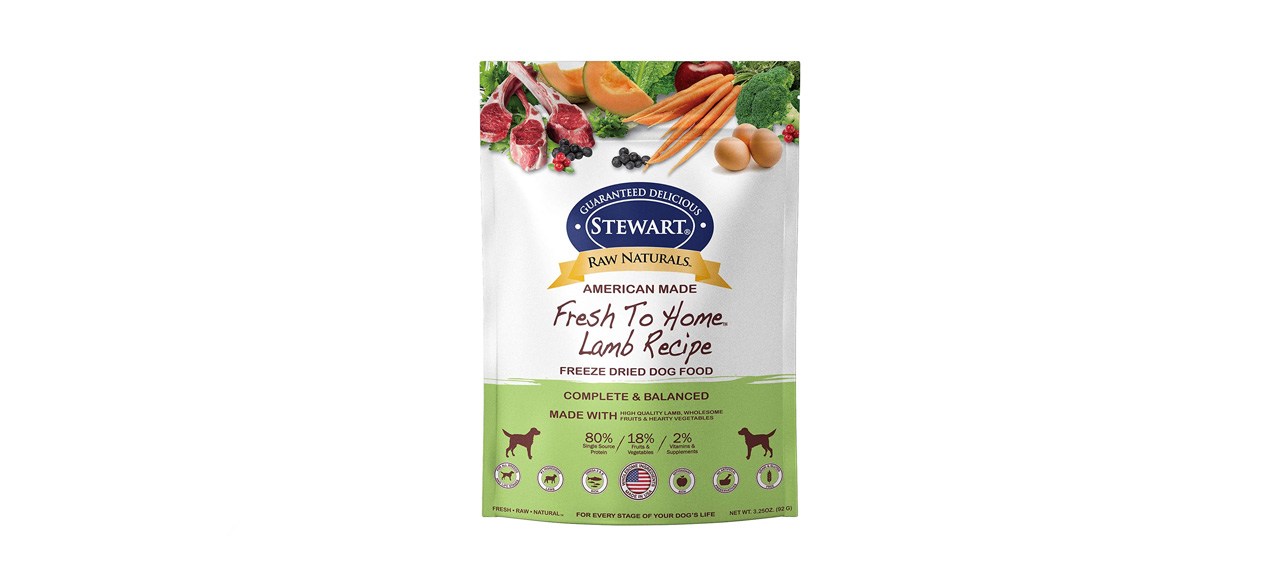 Stewart Raw Naturals Freeze-Dried Dog Food
In this complete dog food, you'll find 80% single-source meat protein, 18% fruits and vegetables and 2% vitamins and minerals. There are five protein choices, including lamb and chicken.
Sold by Amazon
Other quality dog food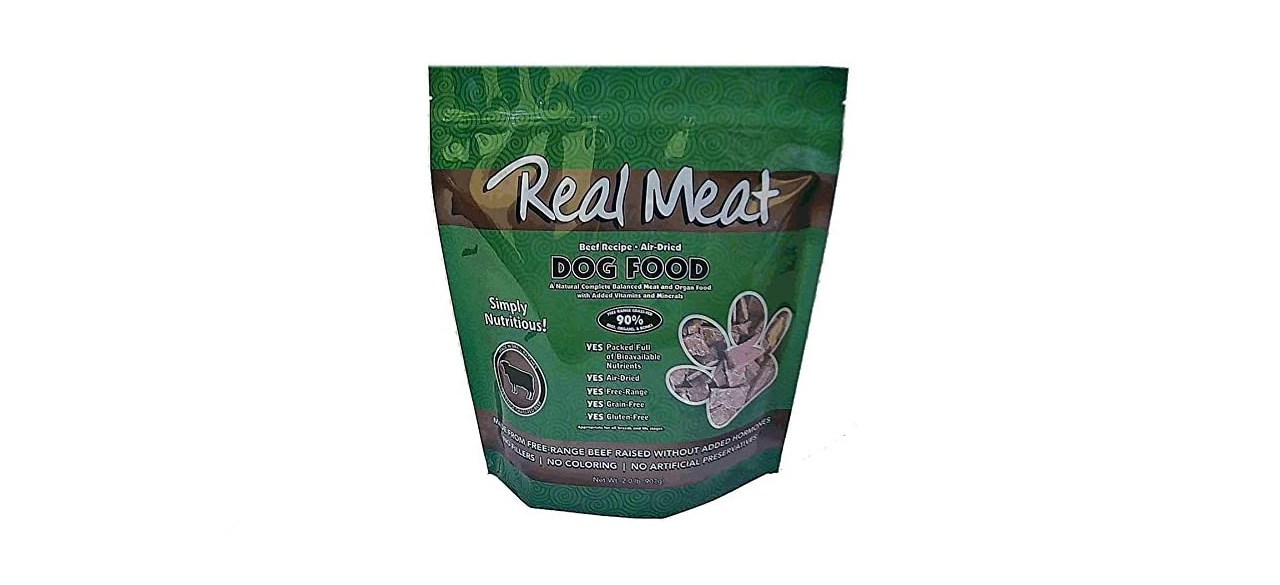 Real Meat Air-Dried Beef Dog Food
This air-dried dog food uses raw beef, including organs and bone, and gently dehydrates it to form a packaged food. It contains 90% beef and has added vitamins and minerals to give it balance.
Sold by Amazon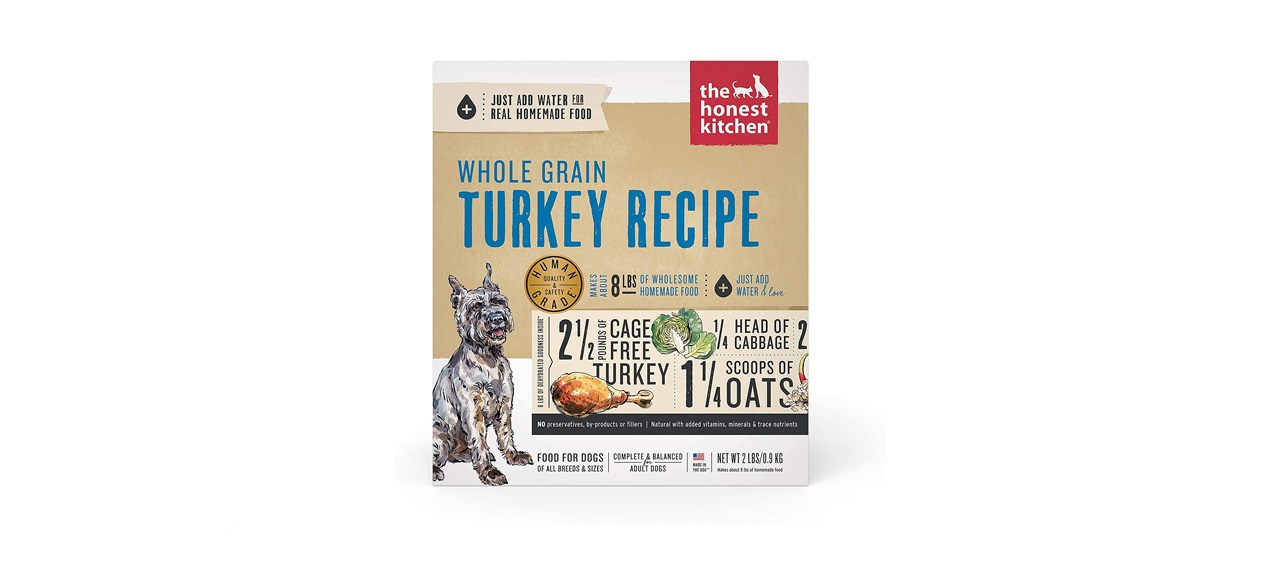 The Honest Kitchen Human-Grade Dehydrated Whole Grain Dog Food
With a wholesome home-style recipe, this food uses meats, vegetables and healthy whole grains to create a balanced food that's dehydrated to preserve it. You can choose from seven recipes, including turkey, chicken and fish.
Sold by Amazon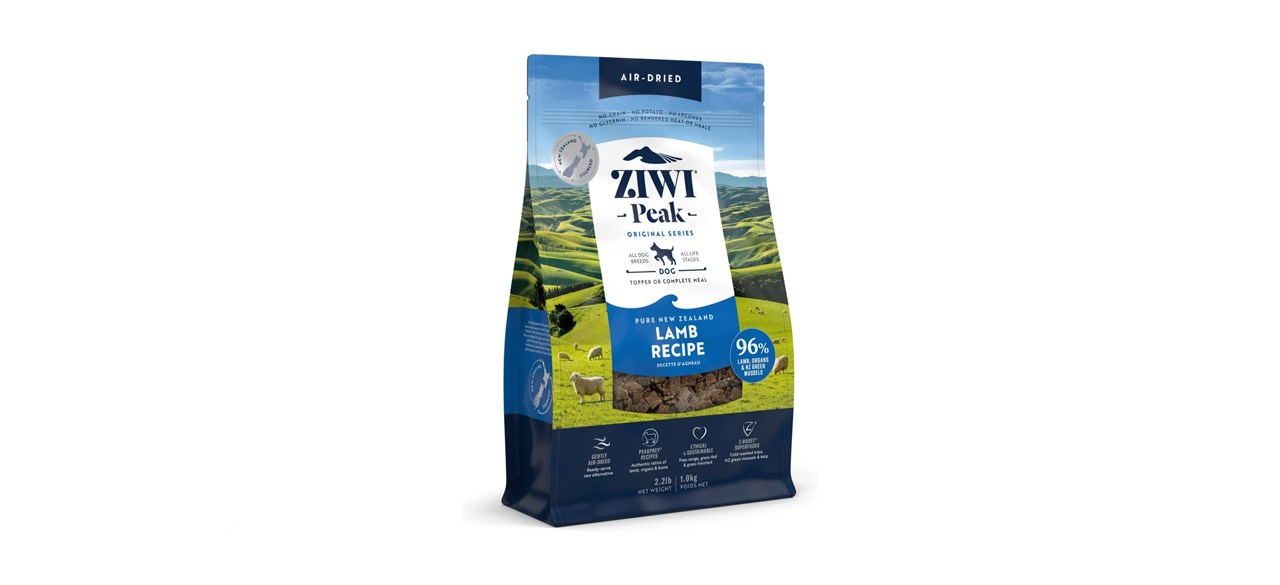 The 96% meat content makes this an excellent protein-rich food for adult dogs. It comes in six formulas, including lamb and chicken. It's free from filler ingredients and gently dried to preserve nutrients.
Sold by Amazon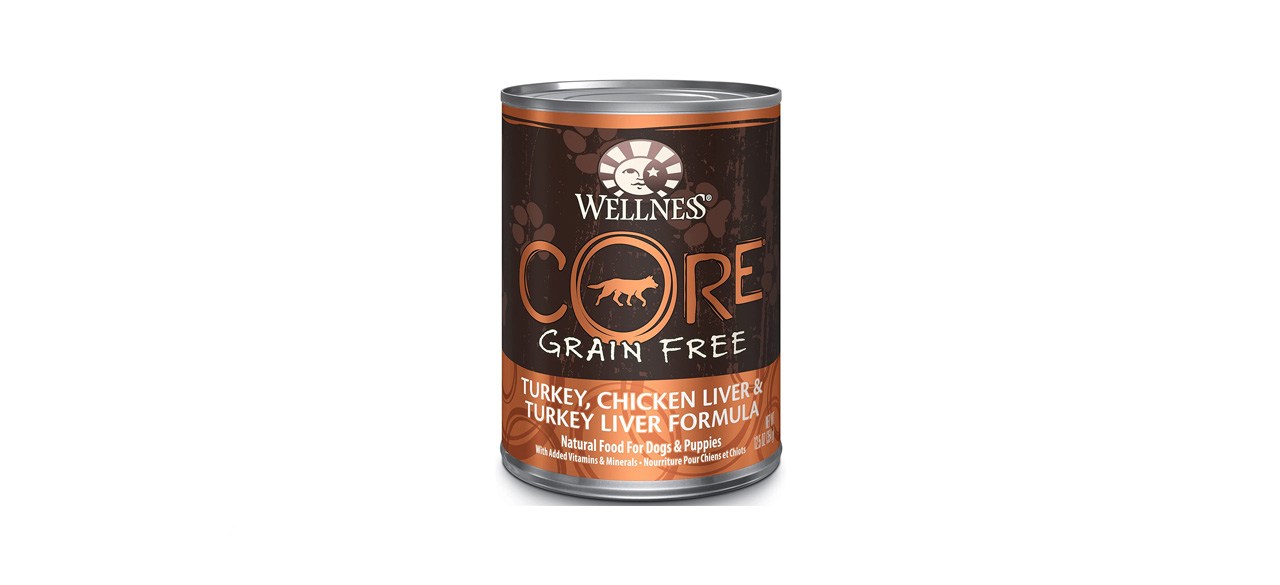 Wellness Core Natural Wet Grain-Free Canned Dog Food
This high-quality wet food is a great choice for pet parents who want to mix something with freeze-dried food or aren't sure about feeding raw ingredients. There are nine options, including a weight management formula.
Sold by Amazon
Want to shop the best products at the best prices? Check out Daily Deals from BestReviews.
Sign up here to receive the BestReviews weekly newsletter for useful advice on new products and noteworthy deals.
Lauren Corona writes for BestReviews. BestReviews has helped millions of consumers simplify their purchasing decisions, saving them time and money.
Copyright 2023 BestReviews, a Nexstar company. All rights reserved.