This is an archived article and the information in the article may be outdated. Please look at the time stamp on the story to see when it was last updated.
What are the best full-spectrum LED grow lights?
Grow lights are the way to provide artificial electric light to stimulate the growth of indoor plants. They are useful in areas that don't get enough sunlight as well as during the months when sun is available for only a few hours a day. Grow lights are also a great way to get seedlings started under optimum lighting conditions. Properly used, full-spectrum LED grow lights can stimulate your plants to flower.
What to consider before buying a full-spectrum LED grow light
What are LED grow lights?
LED stands for light-emitting diodes — semiconductors that convert electricity into light.
LED grow lights pros:
Highly efficient, needing less energy to generate light. This means lower electric bills and operating costs.
Cool to the touch. Only about 5% of LED lighting turns to heat.
Environmentally friendly. There are no toxic components in LED lights.
Long lifespan. Without heat to break down the lights, LEDs have average operational lifetimes of 50,000 hours.
LED grow light cons:
Expensive to buy.
Their blue light can be harmful to the human eye.
They are directional, meaning they have smaller coverage areas.
What are full-spectrum LED grow lights?
Regular LEDs produce only a single color of light, usually white. Full-spectrum LED grow lights have blue lights that encourage plant growth and red lights that promote flowering. They imitate the natural composition of sunlight, with color temperatures that change with the seasons and from morning to evening.
How many full-spectrum LED grow lights will I need?
This is one case where more is not better, because too much light can bleach your foliage and burn your plants. Most flowering plants grow their best with 20 to 30 watts of light per square foot. If your plants take up a 3- by 4-foot space, you need 240 to 360 watts of full-spectrum LED grow lights for your plants to grow, thrive and flower.
Coverage
LED grow lights point in only one direction. You can solve this problem by either using reflectors to disperse the light more broadly, by choosing designs with larger coverage areas or by using more grow lights.
Timers
Plants don't want 24 hours of light per day. They need darkness, too, and different plants have different lighting needs during different times of the year. When you add a timer, you can set the daylight/nighttime cycle your plants will thrive on.
Best full-spectrum LED grow lights
Full-spectrum LED grow lights under $100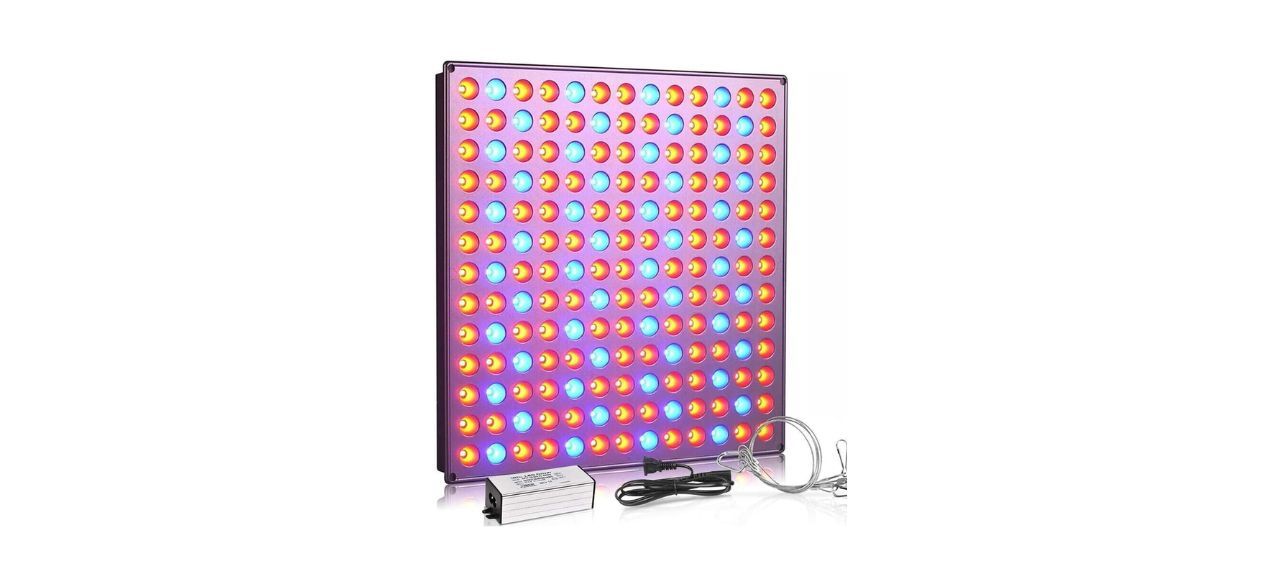 Roleadro Full-Spectrum 75-Watt LED Grow Light
This lightweight grow light is easy to set up with the included stainless steel hanging kit. The grid is designed to distribute the light uniformly across the illumination area.
Sold by Amazon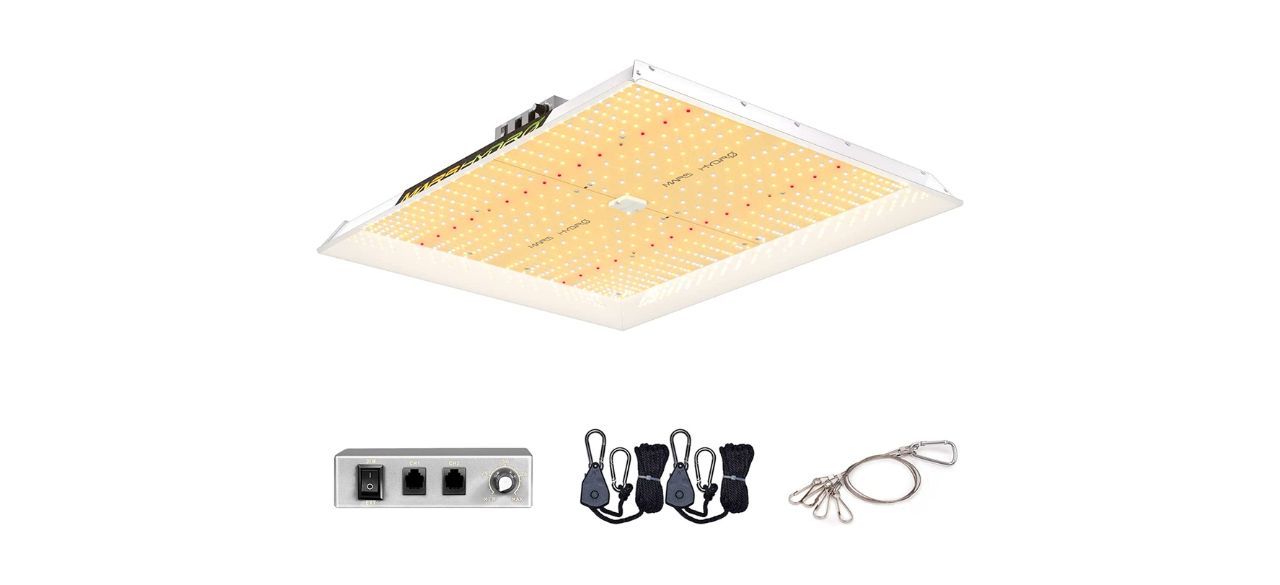 Mars Hydro 300-Watt Full-Spectrum LED Grow Light
The built-in reflector hood disperses light coverage across a 120-degree angle. The lighting adjusts for germination, flowering and boosting yields. This polished aluminum light has an advanced cooling system that keeps it from overheating.
Sold by Amazon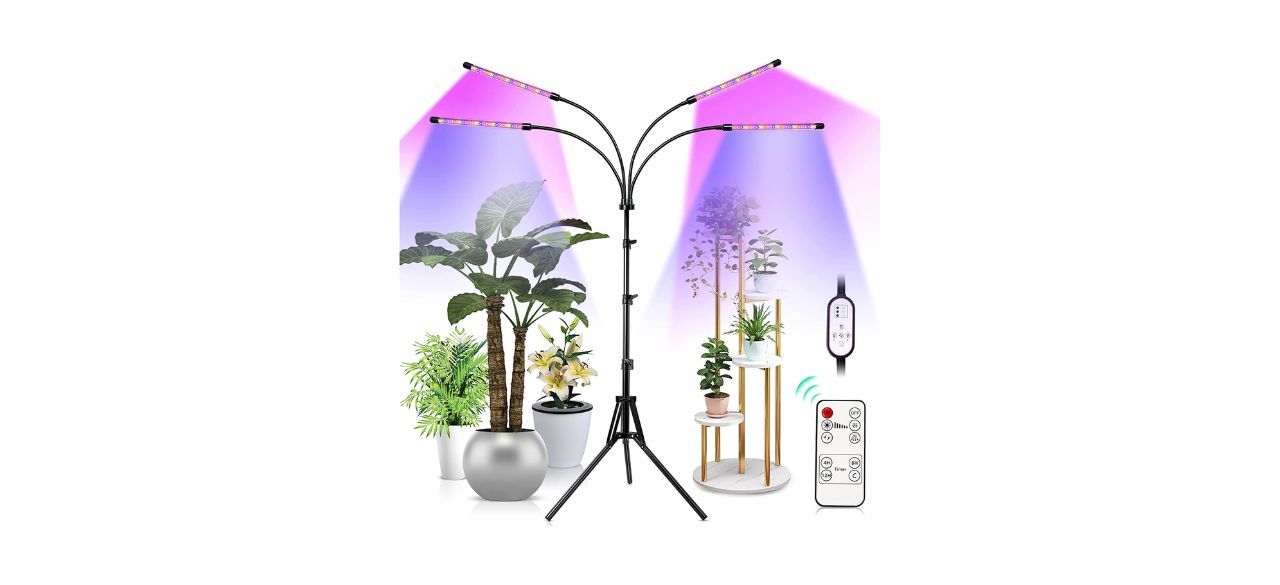 Feel Show Grow Lights for Indoor Plants with Adjustable Tripod
The tripod is a great setup for floor plants because it can be set so the grow lights are as low as 15 or as high as 60 inches above your plants. You can choose from 10 levels of brightness, three spectrum modes and three timing modes. The lights are on four adjustable goosenecks for wider coverage.
Sold by Amazon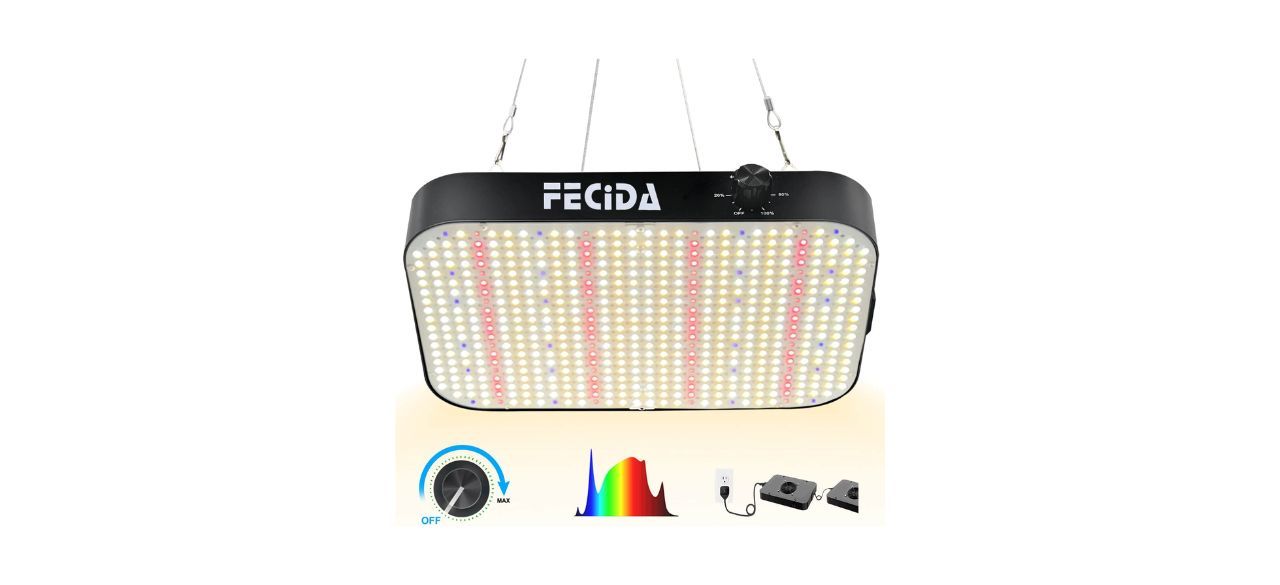 Fecida 1,000-Watt Dimmable LED Grow Light
The aluminum case has a built-in quiet fan and a vented LED board for dispersing the heat. The stepless dimmer function works with the turn of a knob you can adjust for your plants' different growth stages. It comes with a hanging kit and user manual.
Sold by Amazon
Full-spectrum LED grow lights from $100-$200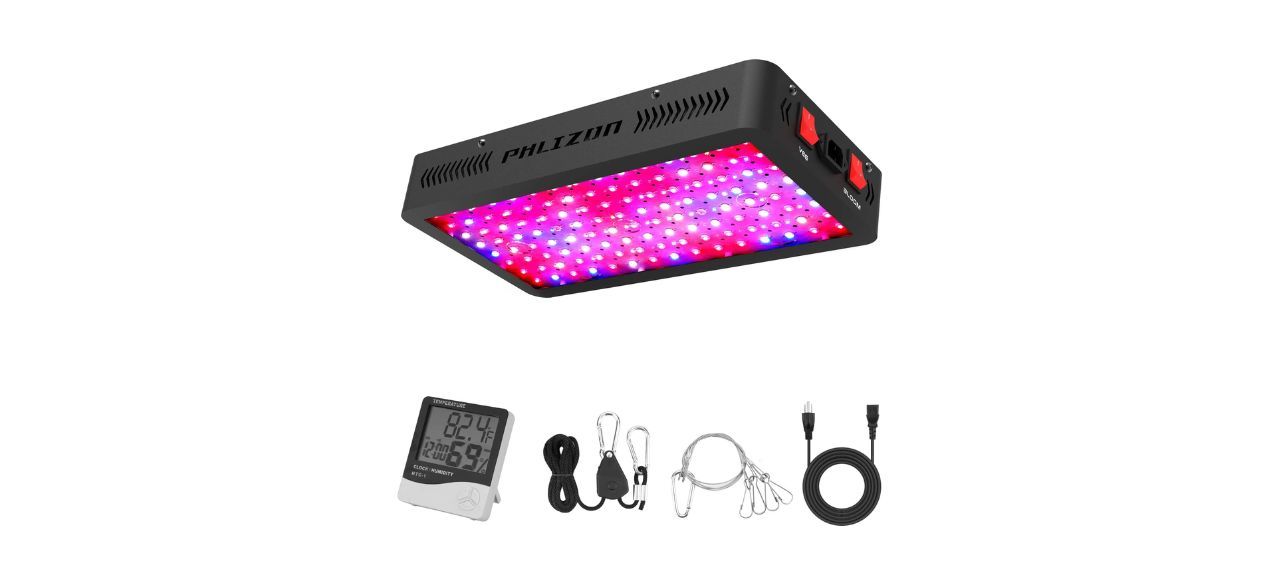 Phlizon 1200-Watt Full-Spectrum LED Indoor Grow Light
This grow light is a perfect fit for a 3- by 3-foot growing area. Flip the veg switch for blue and white light for seedlings and young growth. Switch to bloom and get red and white light that stimulates flowering. Follow the manufacturer's recommendations for hanging heights from 18 to 30 inches above the plant canopy.
Sold by Amazon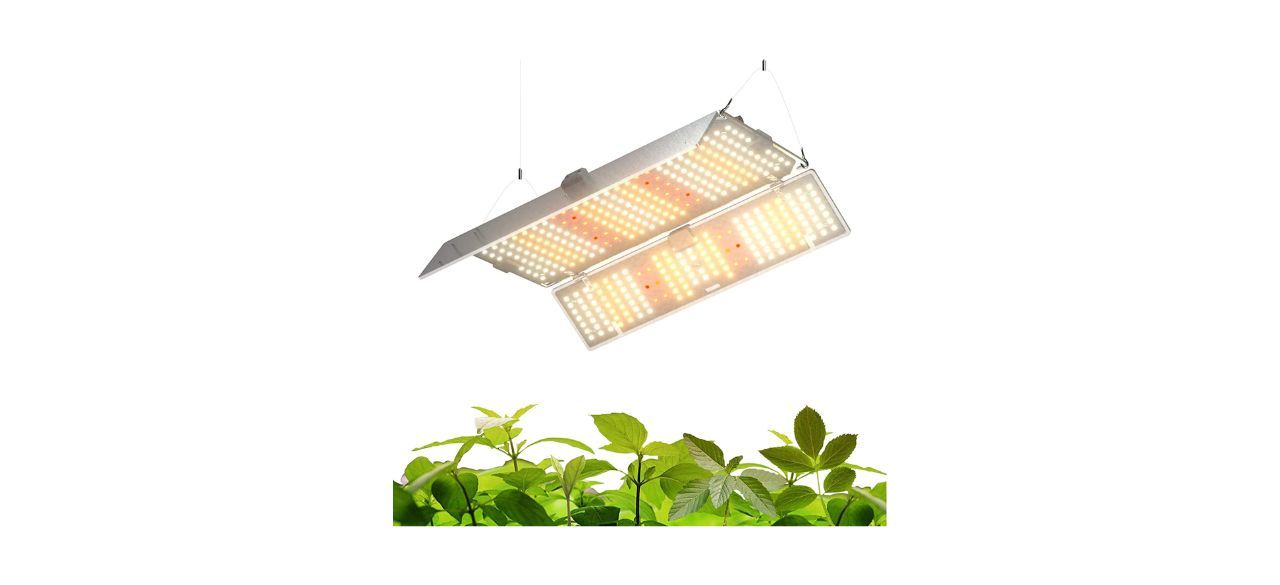 Barrina BU 2000 LED Full-Spectrum Grow Light
This grow light dissipates heat with a heat sink that does not need a fan to cool it. The adjustable reflectors direct light more efficiently to illuminate a 4- by 4-foot area. The light switch includes a dimmer knob for adjusting your light intensity.
Sold by Amazon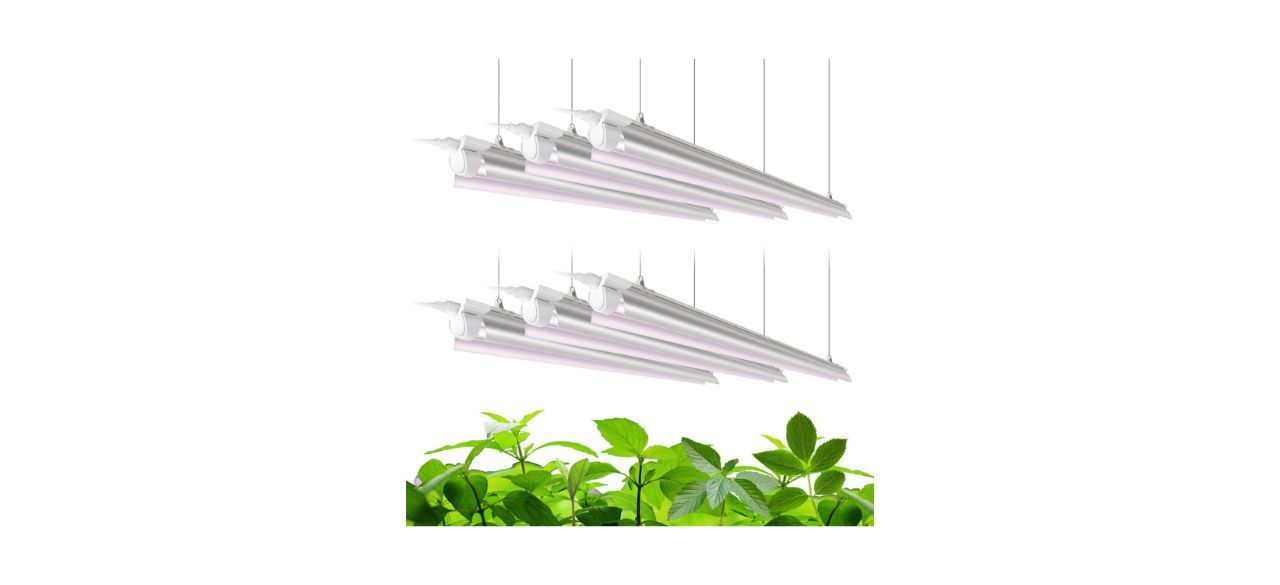 Barrina Six Pack of Full-Spectrum LED Grow Light Strips
These 4-foot-long fixtures look a lot like fluorescent shop lights, but they're 48-inch-long LED grow lights. You get six grow lights, three power cords, five connecting cords and the ability to arrange them as you wish.
Sold by Amazon
Full-spectrum LED grow lights over $200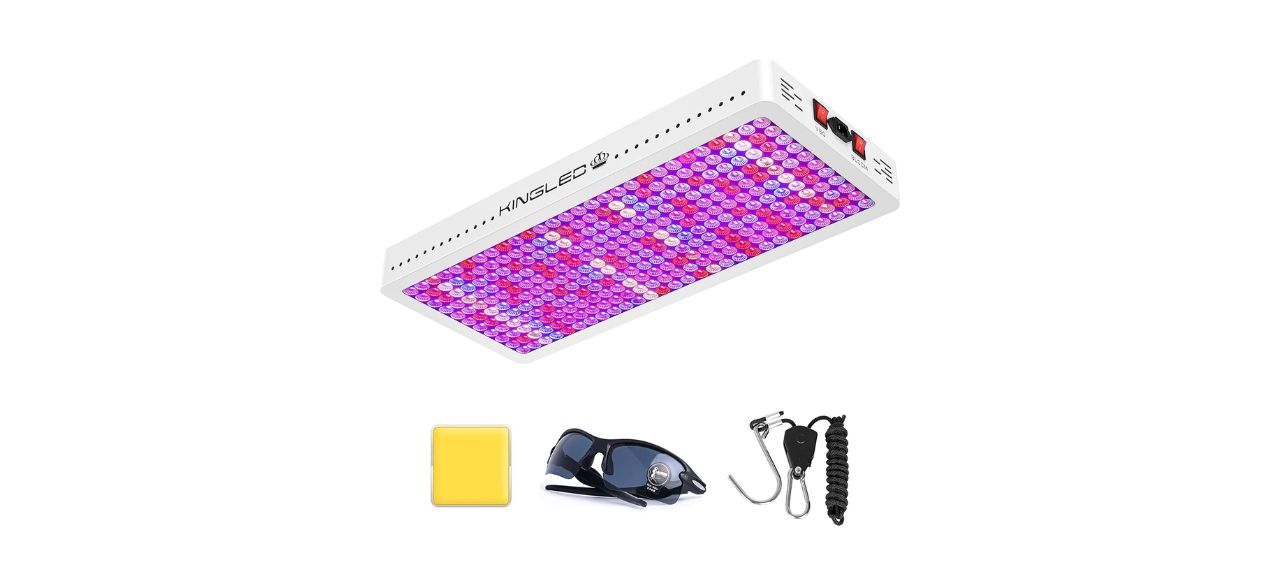 King LED 4,000-Watt Grow Lights with 10X Optical Condenser
The LEDs produce six colors of light that cover a 39-square-foot growing area. Cooling vents on all sides and built-in mute fans on the back dissipate the heat quickly. This 17-pound polished aluminum light hangs overhead with hooks.
Sold by Amazon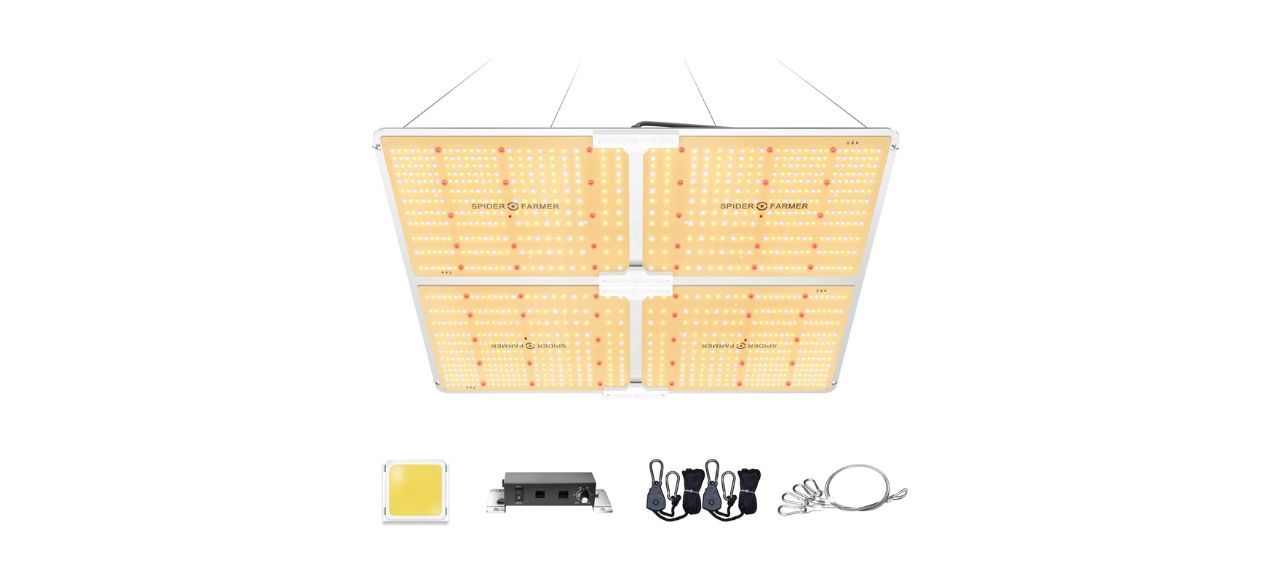 Spider Farmer 450-Watt Full-Spectrum LED Grow Light
This highly energy-efficient grow light covers a 25-square-foot growing area and is ideal for all growing stages. The diode layout delivers even light distribution and the dimming feature is customizable.
Sold by Amazon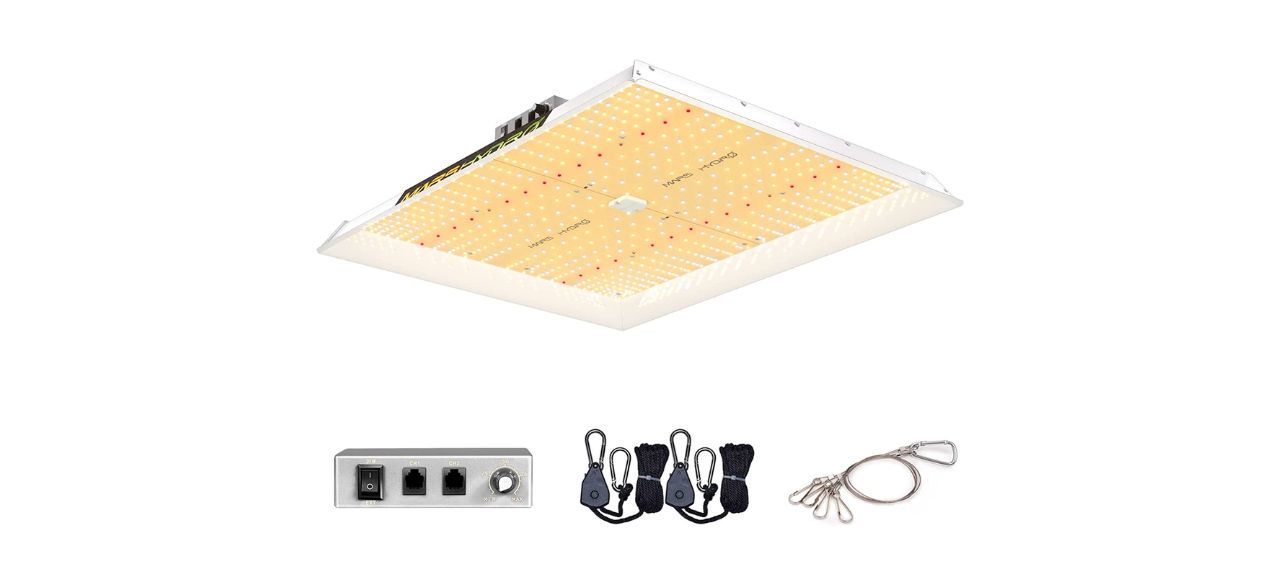 Mars Hydro Upgraded 300-Watt LED Growing Lamps
You get 120 degrees of coverage with this 4- by 4-foot light grid that can connect with up to 30 lights for commercial applications. The aluminum deflector spreads the light out and the unit disperses heat quickly and quietly.
Sold by Amazon
Want to shop the best products at the best prices? Check out Daily Deals from BestReviews.
Sign up here to receive the BestReviews weekly newsletter for useful advice on new products and noteworthy deals.
David Allan Van writes for BestReviews. BestReviews has helped millions of consumers simplify their purchasing decisions, saving them time and money.
Copyright 2023 BestReviews, a Nexstar company. All rights reserved.