Whether you're craving french fries, fried chicken or roasted vegetables, an air fryer is an increasingly popular tool. More than a third of all American homes now have an air fryer. This multipurpose appliance has much to offer, from recipe hacks to healthy snacks and time-saving desserts.
Shop this article: Ninja AF101 4-Quart Air Fryer, GoWISE USA 5.8-Quart 5-in-1 Digital Air Fryer and Dash Compact 2-Quart Air Fryer
Air frying vs. deep frying
Air fryers operate somewhat like convection ovens. They use heated air (400 degrees on average), fans, and a fine mist of oil to cook food quickly. Air fryers can give food the crisp texture of deep frying with almost none of the health concerns associated with it.
However, preparing your favorite freezer-aisle snacks in an air fryer isn't healthier than using your oven. If you normally prepare your chicken nuggets in an oven, the nutritional facts won't change when you use an air fryer. But, air fryers do use less oil and leave less fat in your food.
Air fryer types
While fryer-only models exist, you can also find air fryer toaster oven combo appliances. Specialized air fryers are good for smaller households because they're more compact. Combo air fryers are larger but offer additional features such as toasting, dehydrating and even preparing rotisserie chicken.
Air fryer features
Controls: Air fryers are available with analog or digital controls. Analog models tend to be more affordable and more user-friendly. Digital air fryers offer additional features such as cooking preset modes, memory and more precise cooking. A timer is an essential feature, especially if you want to try recipes like bread or cookies.
Safety: Since they're essentially tiny countertop ovens, safety should be a major consideration when you're choosing an air fryer. Look for a model with automatic shutoff. Overheat protection, locking mechanisms and cool-touch handles are also useful safety features.
Versatility: Air fryers can serve up more than fries. They can double as extra oven space or an additional burner. Their quick cooking makes them handy for small, quick dinners. Air fryers can even reheat your leftovers without turning them soggy.
Size: Air fryers range in size from 2 quarts to more than 12 quarts, accommodating up to 4 pounds of food. Depending on how many people you're cooking for — and how much storage space you have — you may prefer a small, 2- or 3-quart air fryer over a larger model.
Air fryer cost
Depending on the size and included features, air fryers can cost anywhere from $30 to $250. Good-quality budget air fryers cost around $50, while those in the $100 range offer features such as digital controls. Compact air fryers that offer digital controls cost $60 to $100.
Surprising air fryer foods
Cookies: You probably got an air fryer to help you eat healthier, but it's okay to treat yourself, too. An air fryer can deliver cookies that are crisp on the outside yet warm and gooey on the inside in about five minutes.
Pizza: Make customized individual pizzas in your air fryer. Roll the dough to your preferred thickness and place it in the air fryer basket, then pile on your favorite toppings. These pizzas cook in 10 to 15 minutes.
Apple chips: Air fryers aren't good for kale chips. The lightweight greens get tossed around by the fan. If you want to make a healthy snack, make apple chips. Thinly slice an apple and arrange the slices in a single layer in the frying basket. Coat them in cooking spray and sprinkle on some cinnamon.
Fried pickles: With a light and crispy batter made with cornmeal or panko, these snacks come together in minutes and don't make a mess of your air fryer. They come together in less than 10 minutes.
"Hard-boiled" eggs: No need to boil water. With a little trial and error, you can get eggs cooked perfectly to your preference. This hands-off method of cooking eggs takes less than 20 minutes.
FAQ
What can't you cook in an air fryer?
A. While they're versatile appliances, air fryers have their limits. Wet batter on foods such as homemade fish and chips will drip out of the basket and make a mess. Large, bone-in proteins such as whole chickens are challenging to cook evenly in an air fryer. Avoid using olive oil when air-frying at high temperatures because of its low smoke point. Lastly, be careful of how much cheese you put in the air fryer. Cheese can drip out and melt all over your air fryer's interior.
Why does my air-fried food look pale?
A. Sometimes air frying can't give food the golden, crispy coating we all love to see on our fried foods. To get better browning when air-frying, shake or flip your food halfway through cooking. Spritz food with a spray of cooking oil to amplify the golden color and the crispiness.
How do I clean an air fryer?
A. You need to clean your air fryer as soon as possible after using it to prevent buildup and odors. Check the owner's manual for cleaning guidelines specific to your model. First, unplug it and let it cool. If your fryer's basket isn't dishwasher-safe, use warm, soapy water to clean it and the drip tray. Wipe down the heating coil and the fryer itself with a damp cloth to remove any residue.
Best air fryers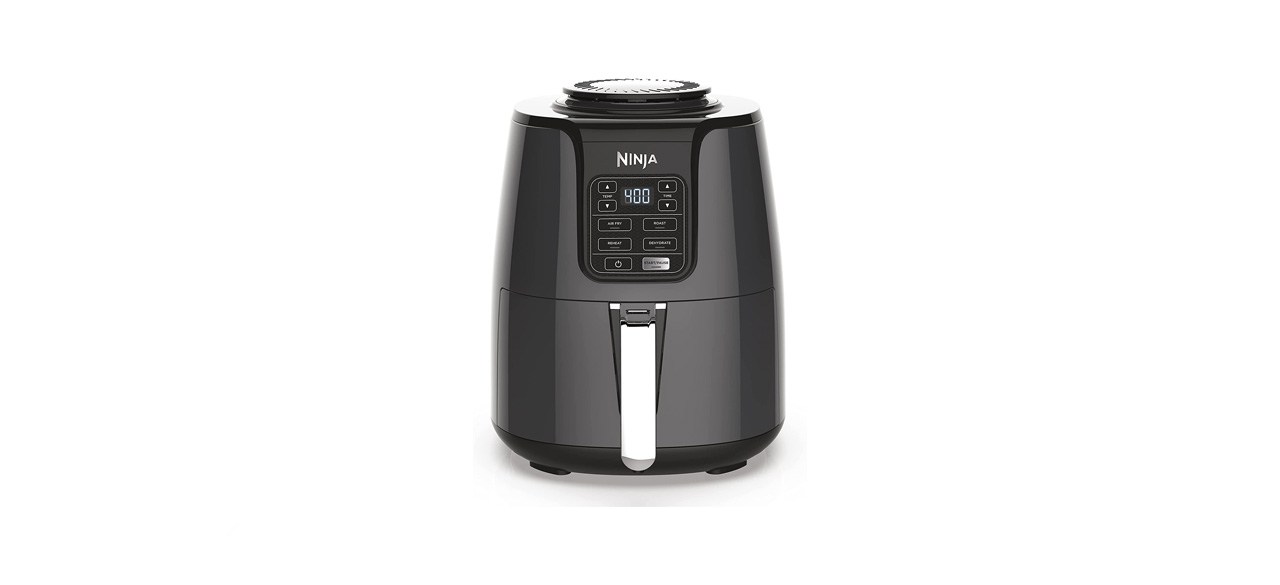 Roomy and powerful, our testers say this air fryer can cook up to 3 pounds of food at a time and doubles as a dehydrator.
Sold by Amazon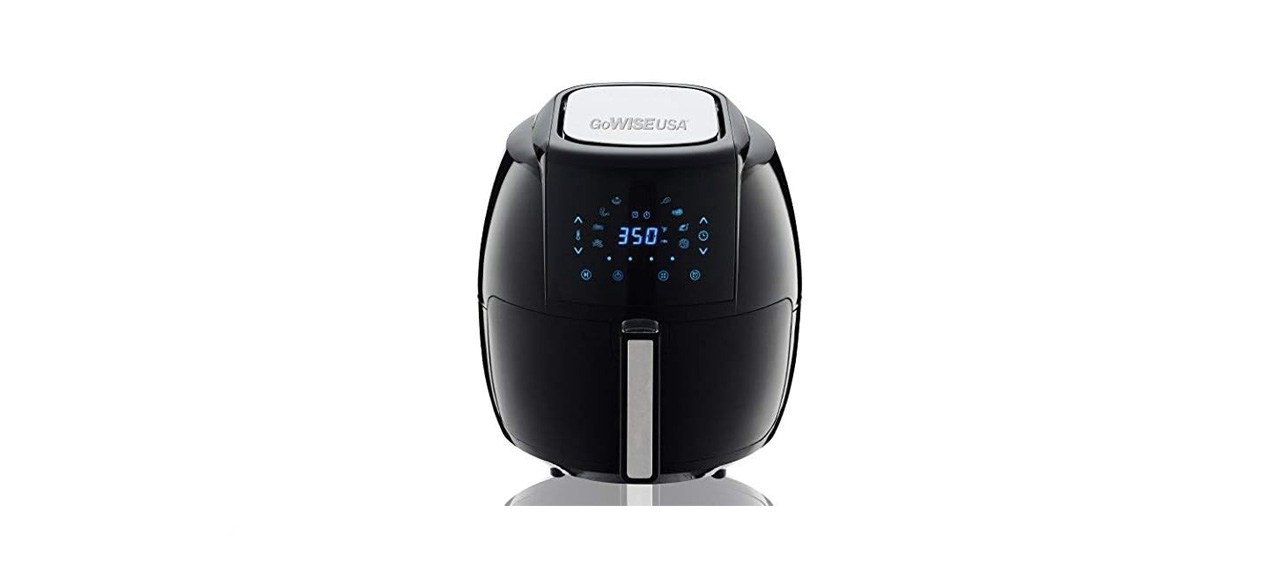 GoWISE USA 5.8-Quart 5-in-1 Digital Air Fryer
This popular air fryer has presets to easily make air-fryer favorites like French fries and fried chicken. Testers like its handy features such as a "shake" reminder.
Sold by Amazon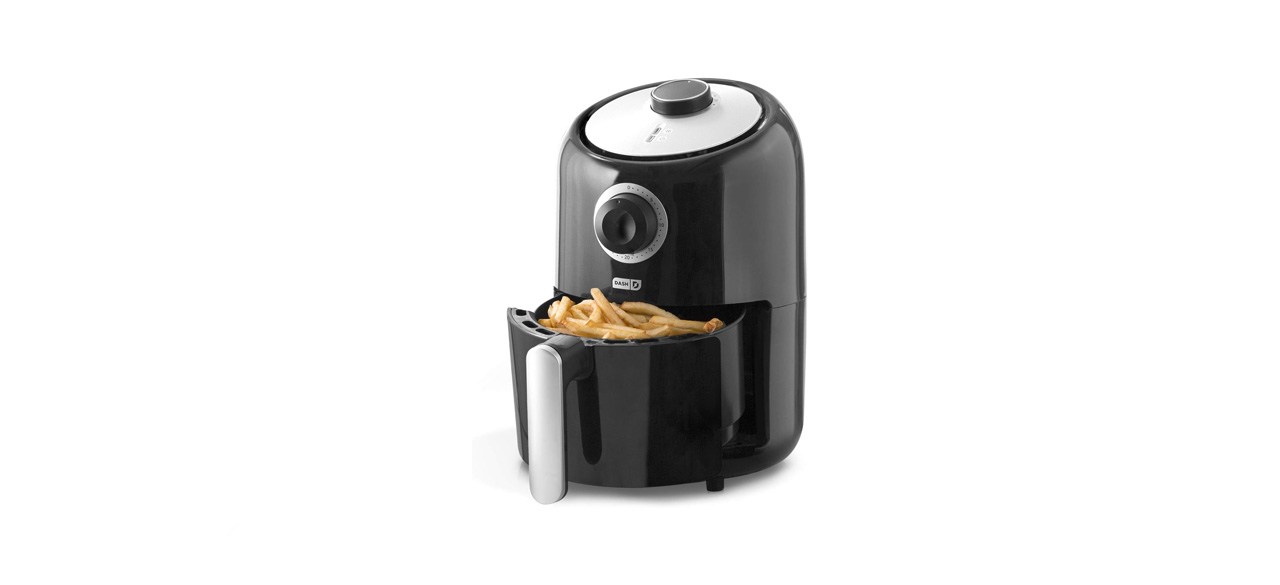 Dash Compact 2-Quart Air Fryer
Our testers say this no-fuss compact air fryer is easy to use and clean. It features a cool-touch handle, a timer, and simple analog controls.
Sold by Amazon
Want to shop the best products at the best prices? Check out Daily Deals from BestReviews.
Sign up here to receive the BestReviews weekly newsletter for useful advice on new products and noteworthy deals.
Laura Duerr writes for BestReviews. BestReviews has helped millions of consumers simplify their purchasing decisions, saving them time and money.
Copyright 2023 BestReviews, a Nexstar company. All rights reserved.