This is an archived article and the information in the article may be outdated. Please look at the time stamp on the story to see when it was last updated.
Should I buy an air fryer or a pressure cooker?
Among the most popular kitchen gadgets today are air fryers and pressure cookers. Both are valuable and useful in their own way, and their functions typically don't overlap. This means you can get both without worry. However, not everyone has the money or the kitchen space for both. Additionally, not everyone will use both enough to make either a worthwhile investment. If you need to decide between the two or you aren't sure if you even need one or both, carefully consider how they work and what they offer.
What to know before you buy an air fryer or a pressure cooker
How they work
Air fryers are essentially miniature convection ovens. They use a heating coil above the food to provide penetrative heating while a fan above the coil causes hot air to circulate around the food for exterior cooking. That circulating air also causes oil droplets and the steam from the cooking food to circulate too, completing the cooking process.
Pressure cookers, on the other hand, use an airtight seal to trap steam inside. This builds a tremendous amount of pressure inside, which causes foods to cook faster. Once your food is finished, a small valve is opened to relieve the pressure.
Bonus features
Air frying and pressure cooking are often not the only things these devices can do. Better models offer several other functions.
Air fryers, especially the largest ones, can often be used as a replacement for a standard oven or used as a toaster oven if they're medium-sized. Larger ones often include accessories that let them be used as a rotisserie oven too.
Pressure cookers tend to have multiple bonus uses. Some of the more out-there bonuses include making your own yogurt, sterilizing silverware and baby gear and canning. Most pressure cookers can also be used as standard pots for searing and sauteing. Finally, the best pressure cookers can also be used as slow cookers.
Capacity
Both air fryers and pressure cookers typically measure their capacity in quarts, though some of the smallest pressure cookers use liters instead.
Air fryers typically have a minimum capacity of 2 quarts, which is just big enough for one person. The largest can have 26-plus quarts and can easily feed a household of four-plus.
Small stovetop pressure cookers can be as small as 1.5 liters, which is, again, just big enough for one. The largest are typically no bigger than 10 quarts, but these can easily feed just as many, if not more, people than a 26-quart air fryer.
Cost
Air fryers can cost as little as $20, though these models are small and rarely worth it. Better fryers typically start around $100 and can cost up to $200.
Meanwhile, pressure cookers typically start around $30 to $50 for a small stovetop model. You can also get a small standalone appliance for around $50 to $75. Better cookers typically cost $100 to $150 with the best and biggest costing $200 to $300. Huge commercial-grade pressure cookers can cost upward of $15,000.
What are the best air fryers to buy?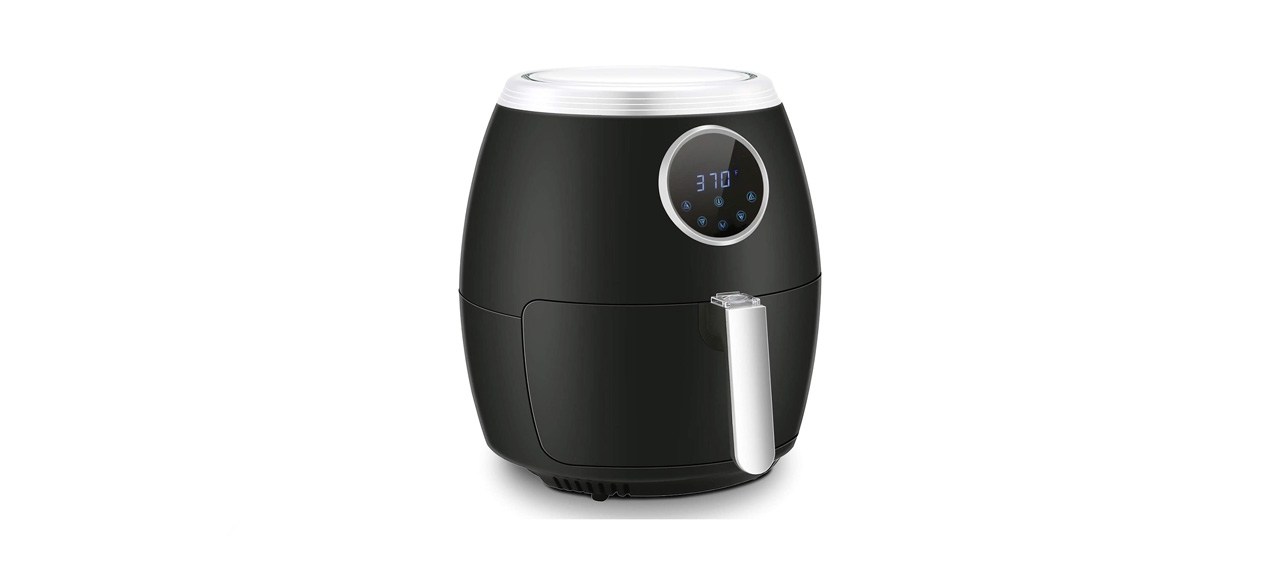 This 6-quart air fryer with touchscreen controls is a great starting point for those who have never had one. It has a nonstick fryer basket and multiple cooking functions and presets.
Where to buy: Amazon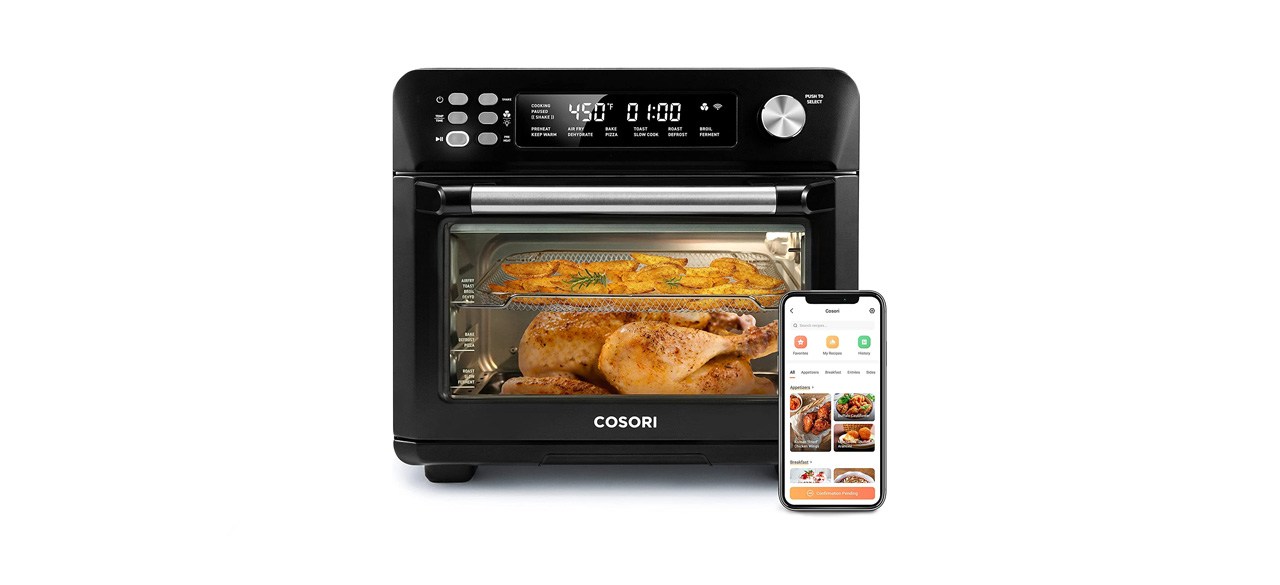 This massive 26.4-quart air fryer can all but replace a standard oven, making it an excellent purchase for apartment dwellers in complexes with no included appliances. It can fit a 12-inch pizza inside it.
Where to buy: Amazon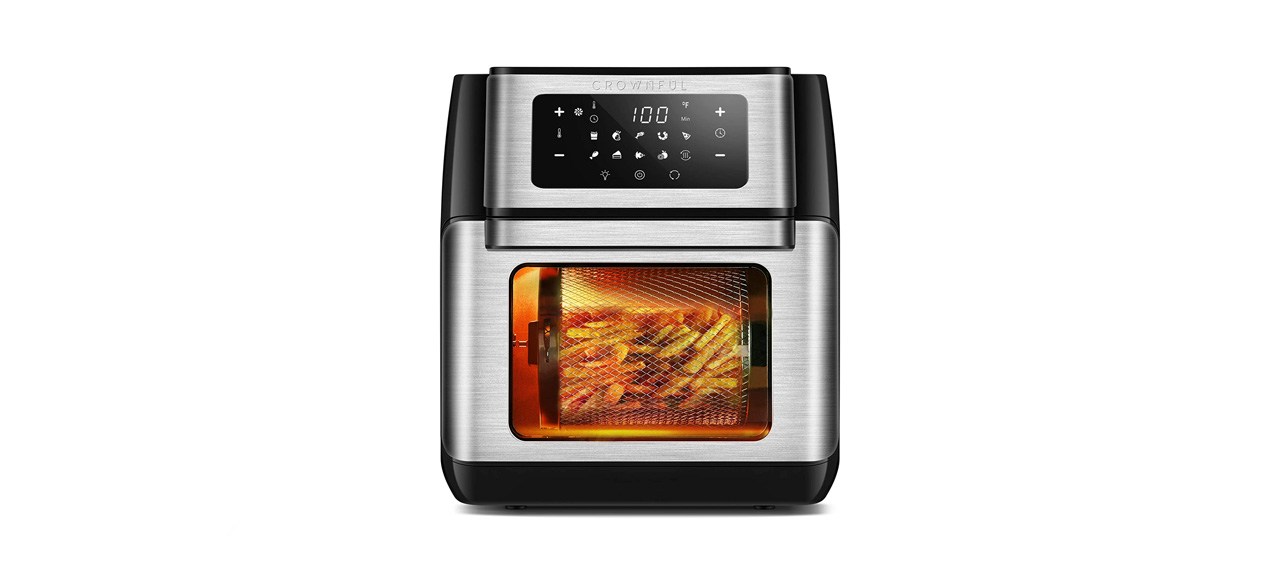 This 10.6-quart air fryer has a large touch screen with 10 one-touch preset buttons to quickly and easily control it. It can also cook rotisserie style and serve as a dehydrator.
Where to buy: Amazon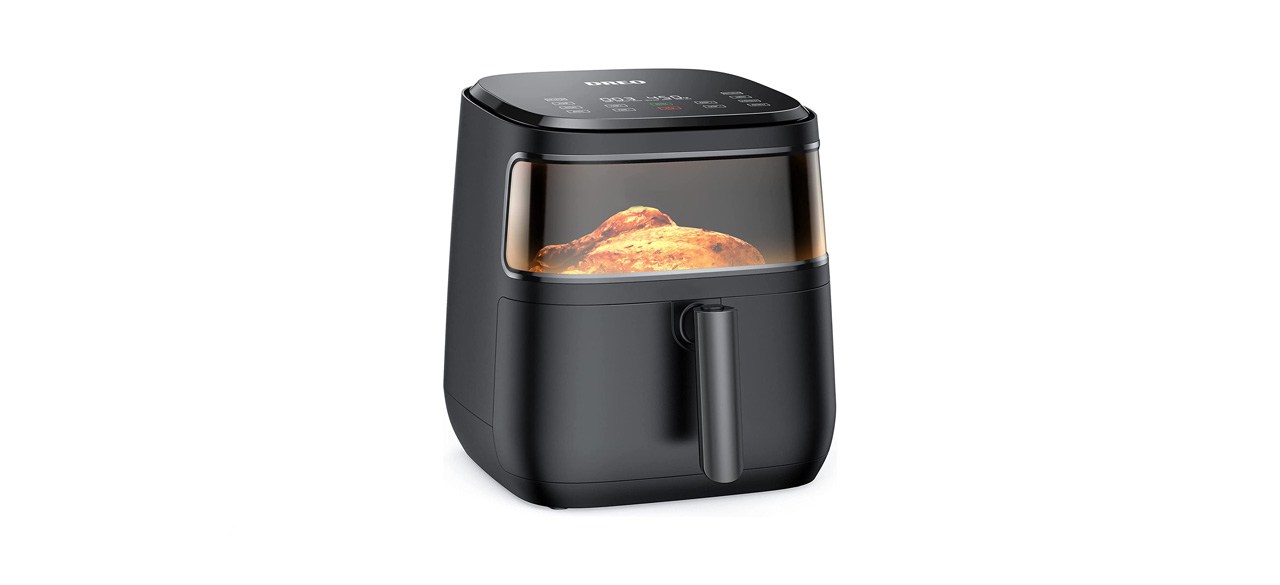 This 6.8-quart air fryer has a see-through window at the top of the front, so the touch screen controls are on the top. It includes a cookbook with 100 recipes to kick-start your experimentation.
Where to buy: Amazon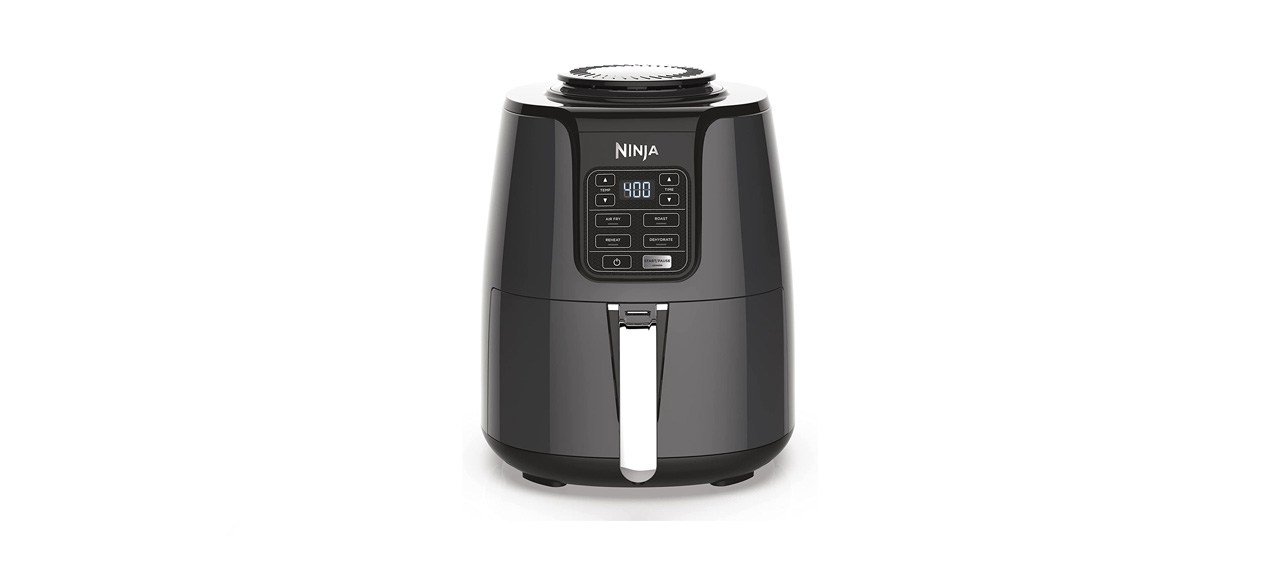 This air fryer comes in 2- and 4-quart capacities. It has a wide temperature range of 105 to 400 degrees, making it well suited to both cooking foods and simply reheating them.
Where to buy: Amazon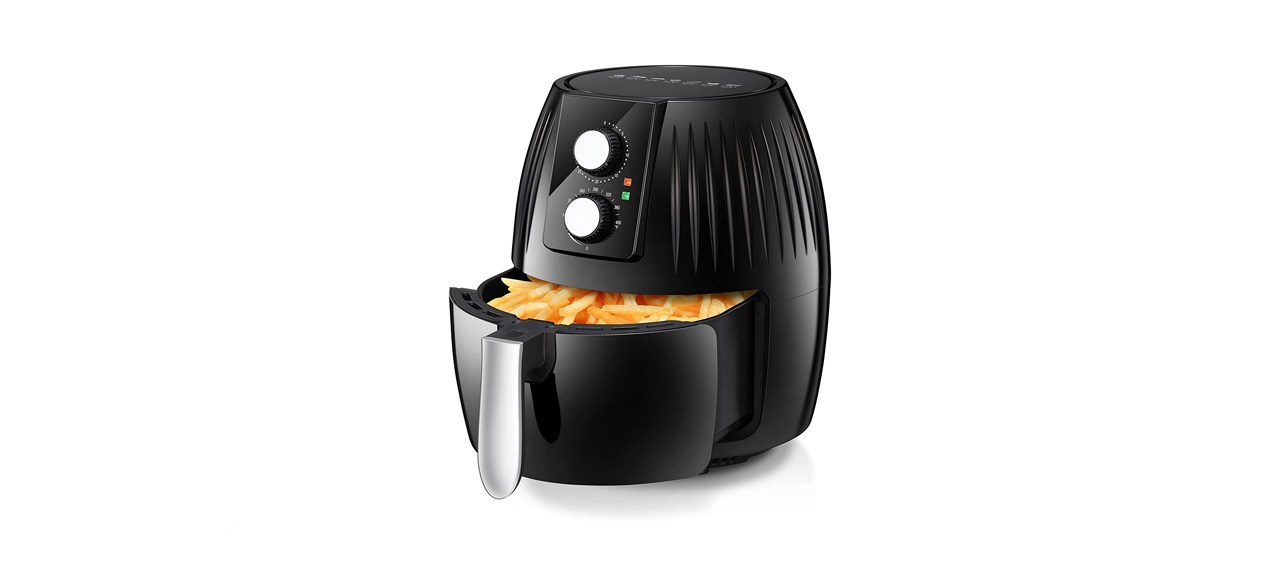 This 4.8-quart air fryer is among the more straightforward, as its controls are just two knobs (one for time and one for temperature). The timer goes up to 30 minutes, and the temperature range is 160 to 400 degrees.
Where to buy: Amazon
What are the best pressure cookers to buy?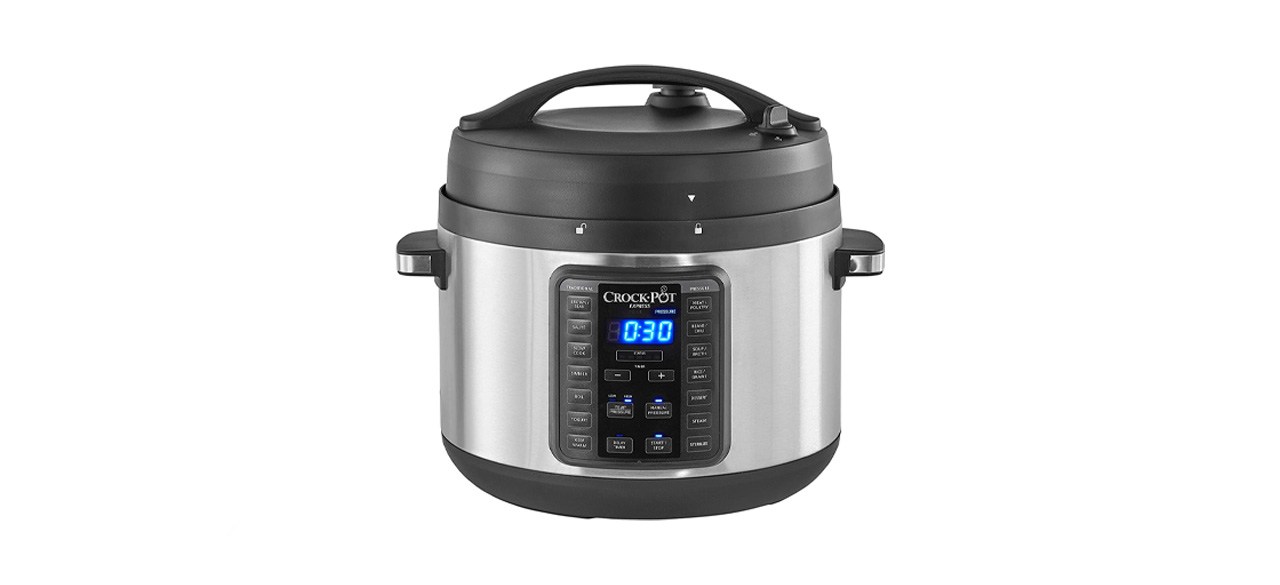 Crockpot is among the most well-known brands in home kitchens across the U.S., and this 10-quart pressure cooker is among its most popular offerings. It can even sterilize baby bottles.
Where to buy: Amazon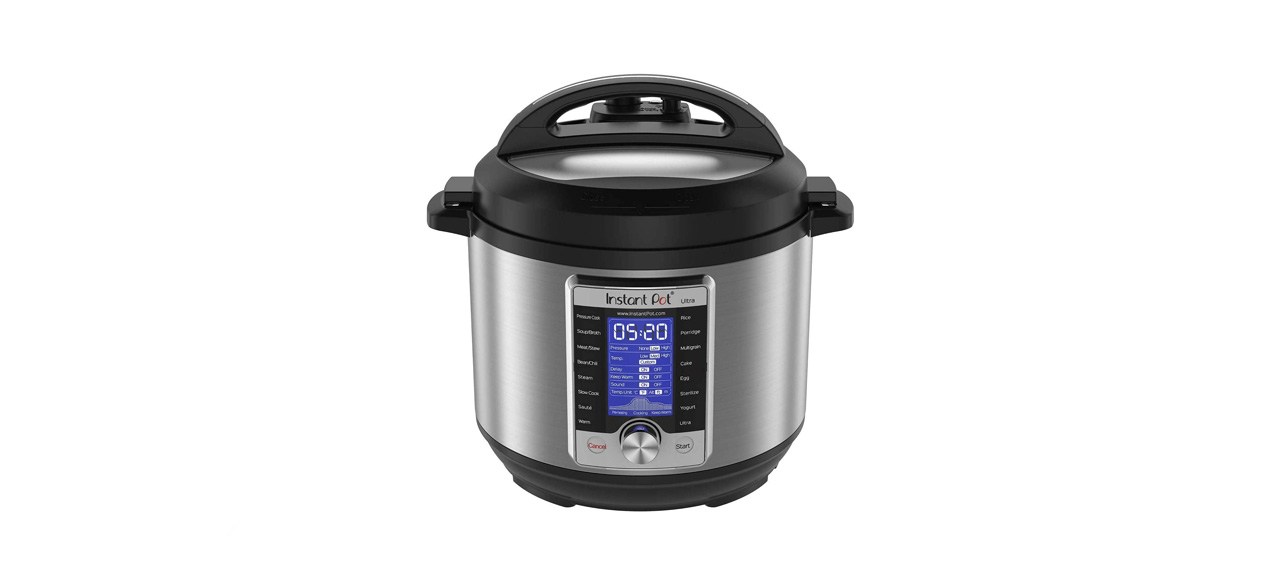 Instant Pot is right up there with Crockpot in brand recognition, but this pressure cooker only has an 8-quart capacity. However, it can adjust its cooking settings based on your altitude.
Where to buy: Amazon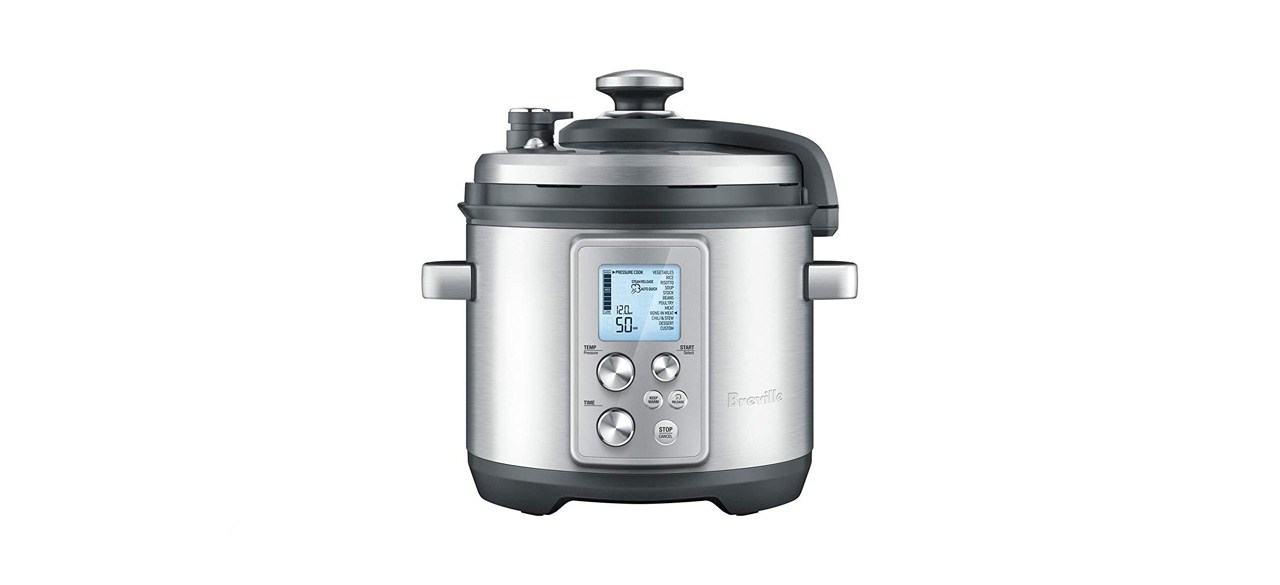 This 6-quart pressure cooker has a color-changing LCD screen, so you can tell at a glance if it's pressurizing, cooking or ready to release its steam. It has 11 settings and a custom mode.
Where to buy: Amazon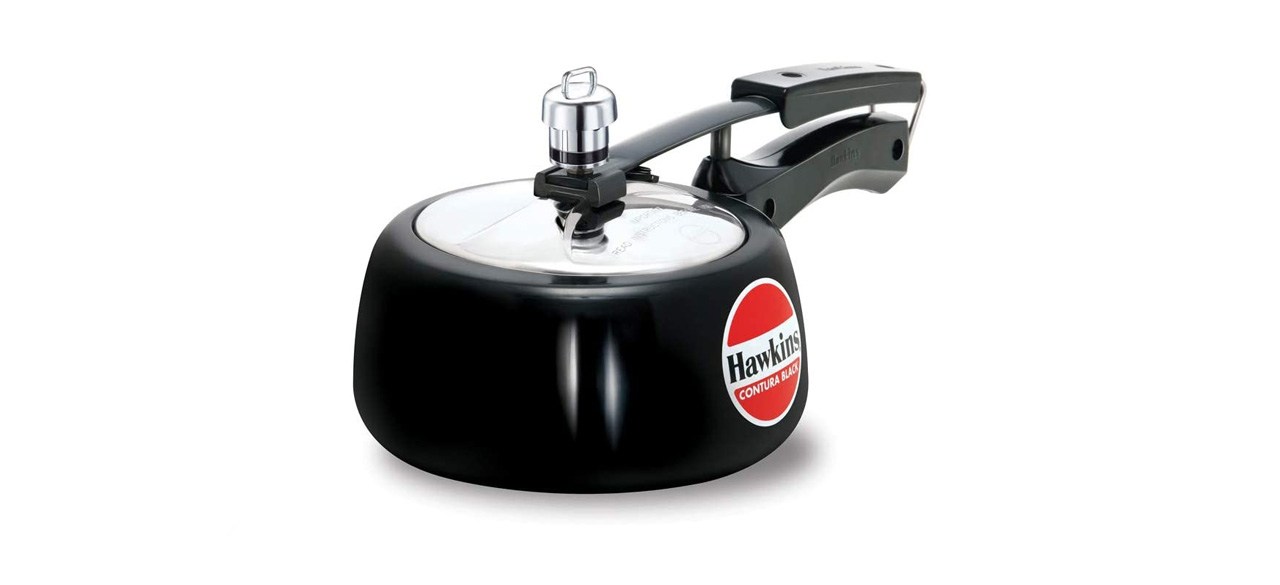 This stovetop pressure cooker is an excellent space- and money-saving cooker for single households, as it only holds 1.5 liters. The anodized aluminum body helps it heat up fast.
Where to buy: Amazon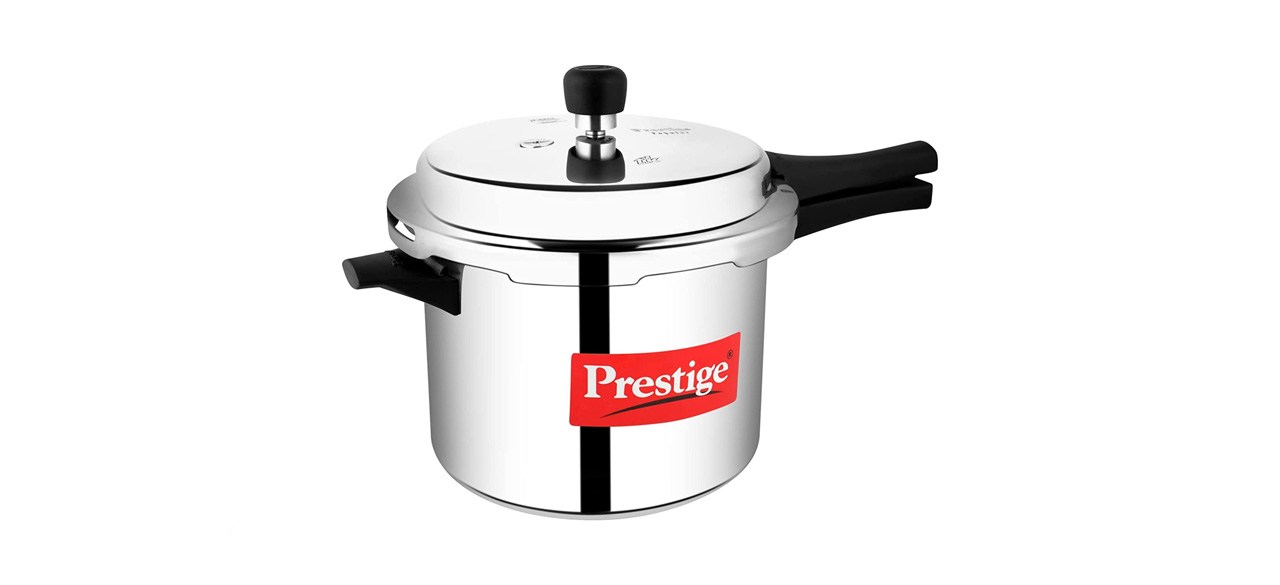 This is another excellent stovetop pressure cooker, but it's better suited to larger households with its 5-liter capacity. It also comes in sizes as small as 2 liters or as large as 20 liters.
Where to buy: Amazon
Want to shop the best products at the best prices? Check out Daily Deals from BestReviews.
Sign up here to receive the BestReviews weekly newsletter for useful advice on new products and noteworthy deals.
Jordan C. Woika writes for BestReviews. BestReviews has helped millions of consumers simplify their purchasing decisions, saving them time and money.
Copyright 2023 BestReviews, a Nexstar company. All rights reserved.