This is an archived article and the information in the article may be outdated. Please look at the time stamp on the story to see when it was last updated.
Dates are one of nature's candies. Harvested from date palm trees in the Middle East, India, Africa, Mexico and California, dates are dark-brown fruits that have a naturally sweet caramel-like taste. They are sticky, chewy and make a healthy option to replace sugar in your diet.
The two most common varieties are medjool and deglet noor dates, which are high in fiber, antioxidants, potassium and vitamin B6. They are free of sodium and cholesterol and have been linked to weight loss and cardiovascular health in research studies that still need further evaluation. There are many creative ways to incorporate dates into your life.
In this article: Terrasoul Superfoods Organic Medjool Dates, Yupik Organic Pitted Dates and Date Lady Organic Date Syrup.
What are the benefits of consuming dates?
There are many benefits from incorporating dates into your regular diet. While there are claims of dates positively affecting cardiovascular and brain health, weight loss and diabetes management, the research studies have not been empirically proven and require more evaluation. What is reliably known about dates, though, is still good news for date lovers.
High in natural fiber: A 3.5-ounce serving of dates has 7 grams of fiber, which can help with bowel movement frequency and consistency.
Packed with vitamins and minerals: Vitamin B6, copper, magnesium, iron and potassium are among them.
Antioxidant and anti-tumor properties: A National Institutes of Health study shows they could be helpful in preventing and treating cancer.
Dates as a natural sweetener
Sometimes a favorite meal or side dish needs an extra splash of sweetness. A healthier alternative than the sugar bowl is using dates to sweeten your favorite food and drink. Along with whole and pitted dates, dates come in powder, liquid and chopped forms that make blending easier.
Date syrup comes in convenient easy-pour bottles for mixing in coffee or tea, or you can drizzle it on waffles and pancakes to liven up the whole-grain taste.
You can take a smoothie or shake and add dates to give it an extra sweetness and provide extra fiber that dairy often doesn't.
Dates as an add-on to other foods
Diced and chopped dates make great add-ons to meals and snacks. They impart substance and taste along with all their health benefits. You can:
Add dates to your favorite salad for extra texture and nutrition.
Take traditional trail mix and add date pieces for an even tastier combination.
Add dates to anything you're baking. Date sugar, which is actually just powdered dates, can easily be included.
Add dates, and deliciousness, to a bowl of ice cream or frozen yogurt.
Give cereal and oatmeal an added blast of taste by dropping dates on top.
Dates in their natural form
You often don't need anything else but the dates. Eating whole dates is a tasty way to get theor nutrients and health benefits. Or consider carving out the date's pit and replacing it with your favorite nuts, cheese or peanut butter.
Dates also come in dried form that can be great to snack on. They carry a long shelf life, too.
Best date products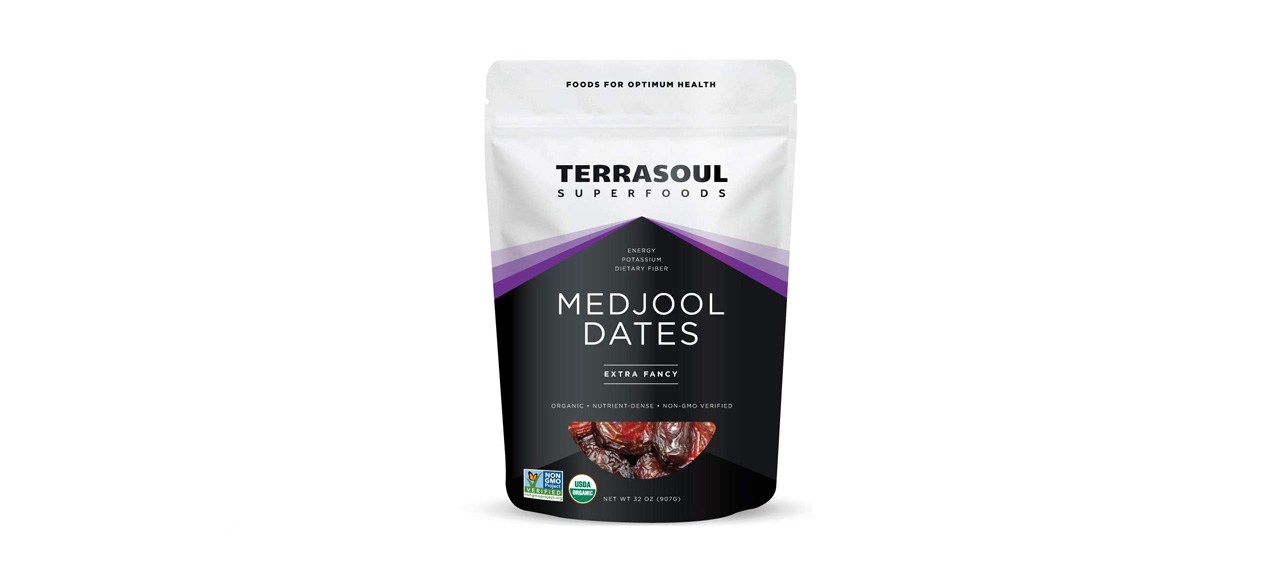 Terrasoul Superfoods Organic Medjool Dates
This 2-pound bag of plump dates is bursting with flavor and nutrition. They are certified organic by the U.S. Department of Agriculture, lab-tested and come with a no-hassle refund promise if you are dissatisfied.
Sold by Amazon
These organic dates come in a 2.2-pound bag with approximately 25 servings. The whole dates are pitted, making for easy snacking or blending.
Sold by Amazon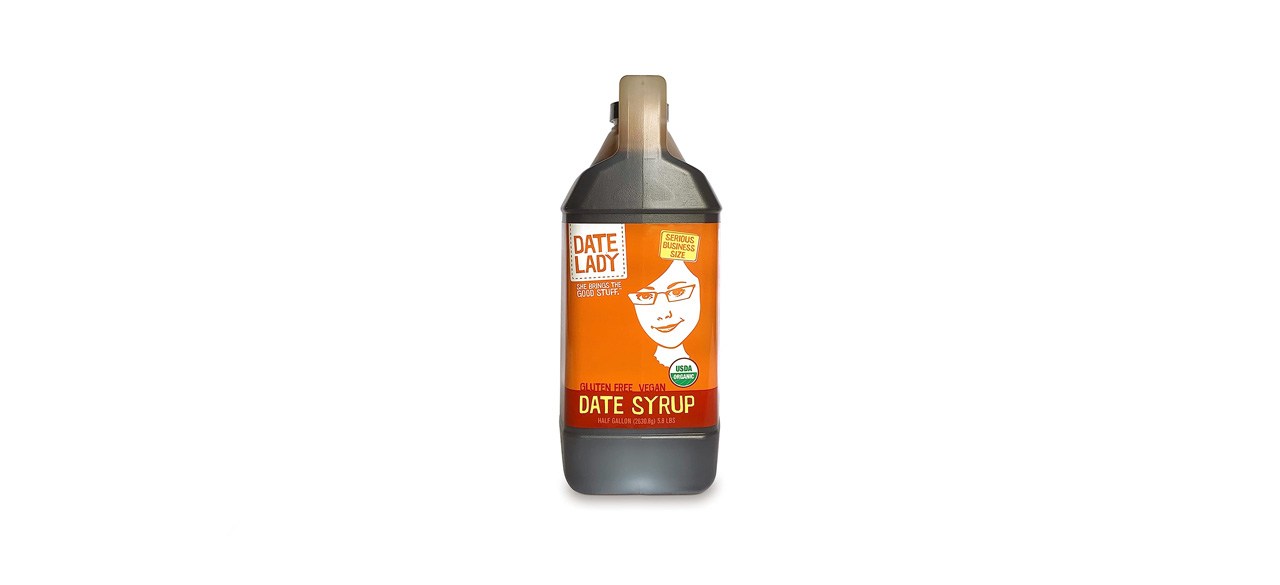 This award-winning date syrup is certified organic by the U.S. Department of Agriculture. It is non-GMO, gluten-free and kosher. There are no added sugars, but just the natural goodness of whole dates.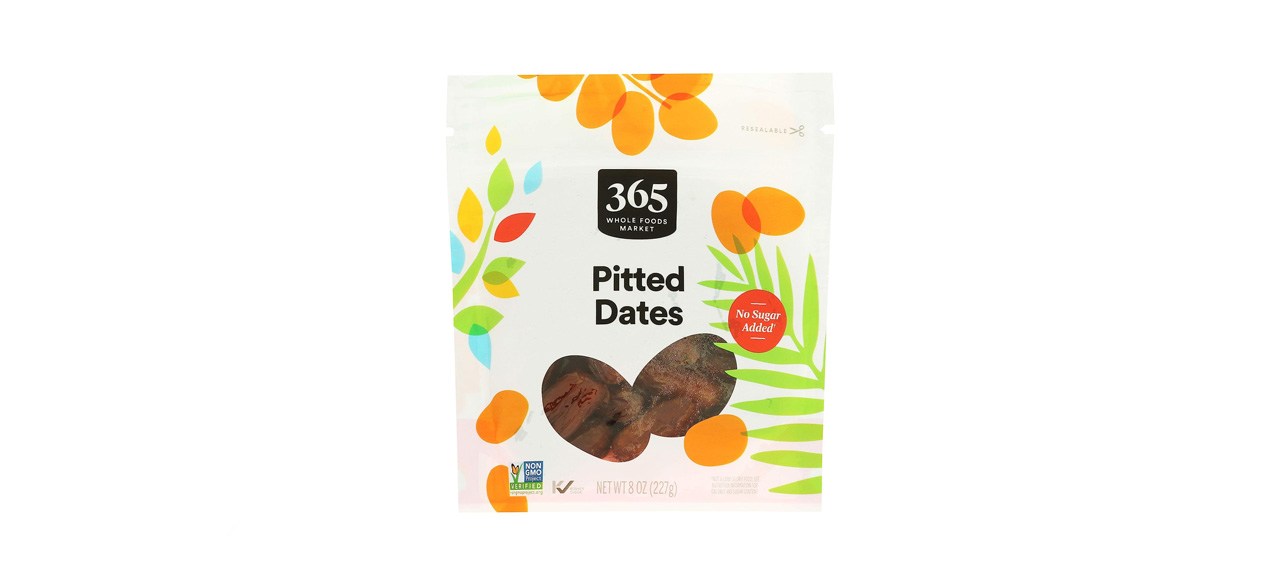 With the quality standards of the Whole Foods 365 Everyday Value brand, these dates can be trusted to be fresh and delicious. There are approximately six servings of six dates in each bag.
Sold by Amazon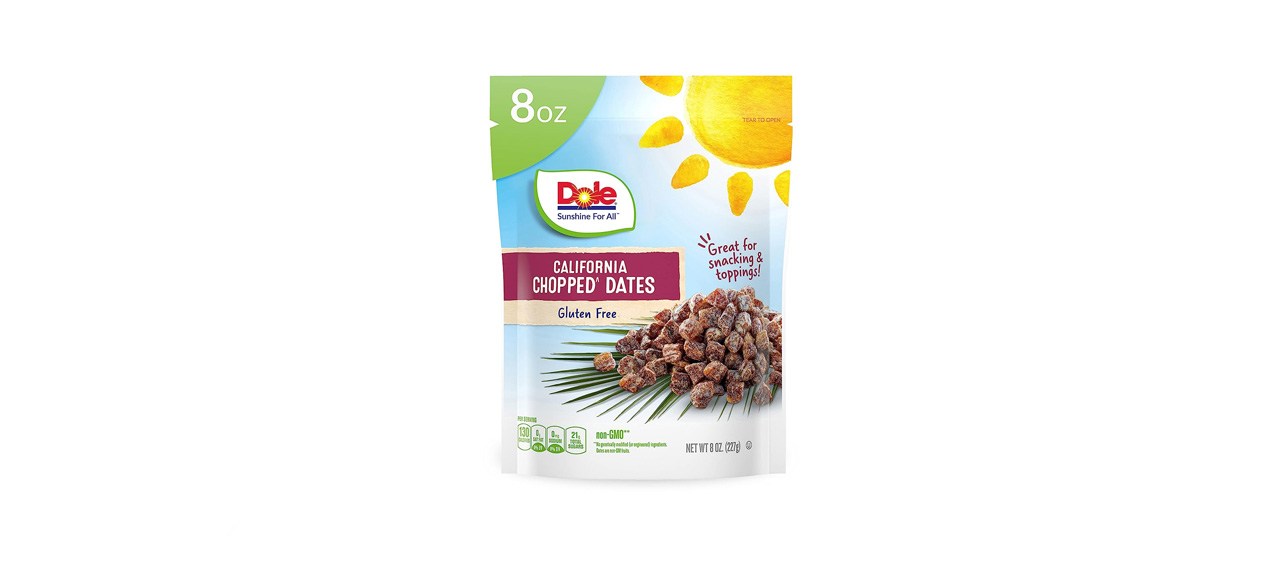 If you're looking to put dates on salads, desserts or your favorite side dish, these dates are already chopped and ready to be dropped in. The 8-ounce bag is from one of America's most trusted food brands.
Sold by Amazon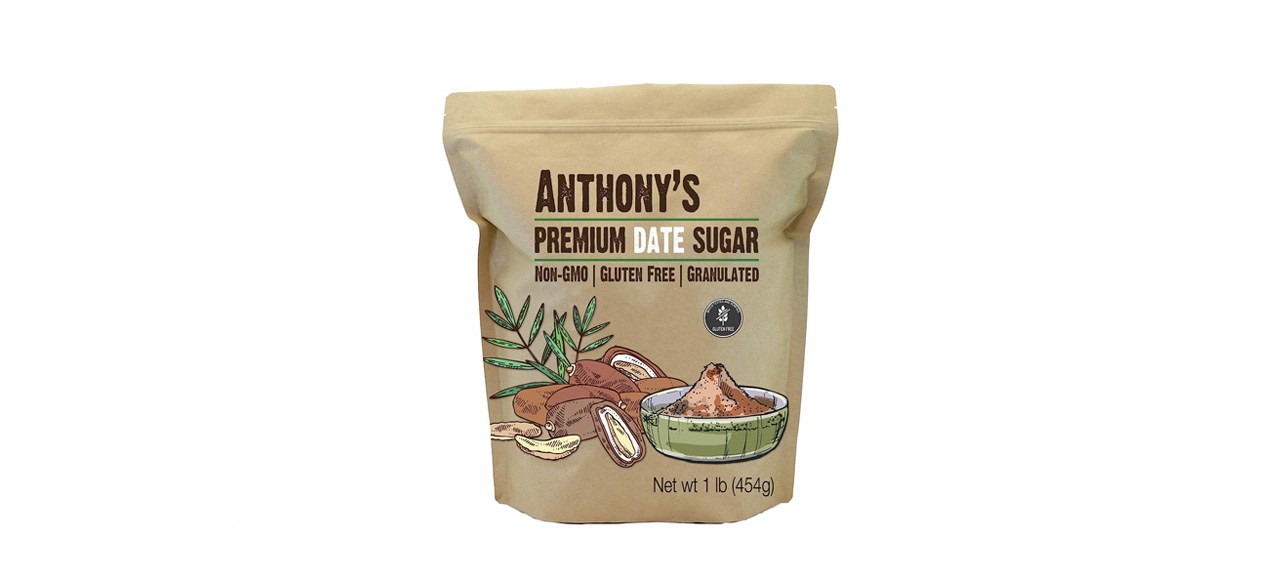 Not actual sugar, these are granulated dried dates that can be used as a sweetener with a subtle note of butterscotch. It is easily absorbed into recipes and has multiple uses.
Sold by Amazon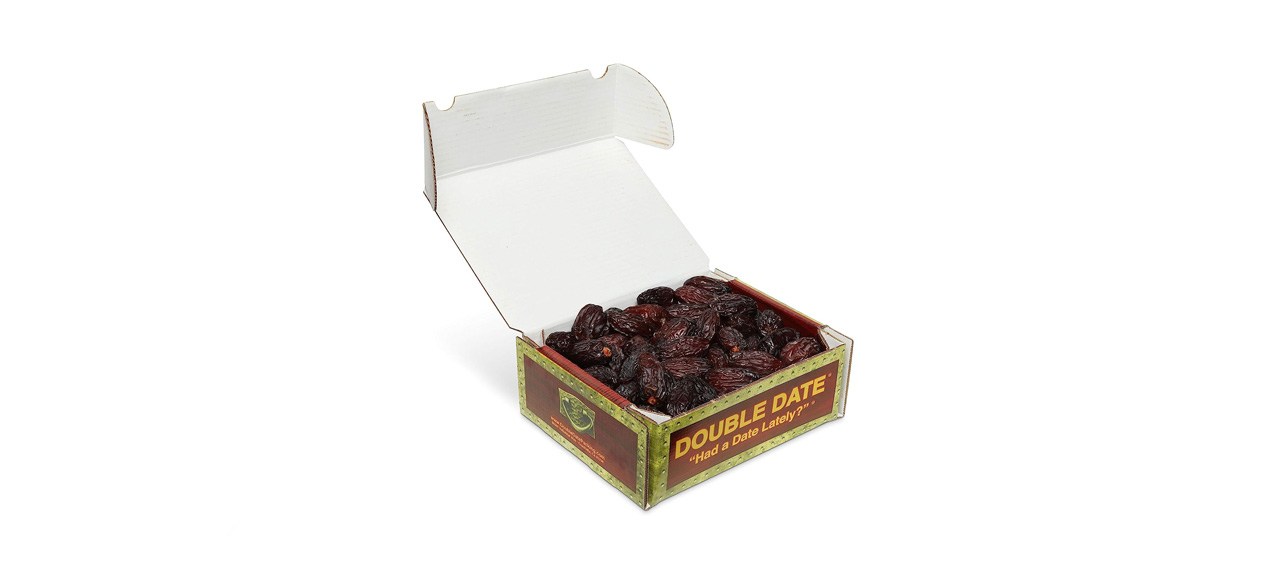 Double Date Bulk Medjool Dates
Grown in California, these premium medjool dates come in a 5-pound gift box. It can be used for cooking or as a present for your favorite date lover. The quality is guaranteed.
Sold by Amazon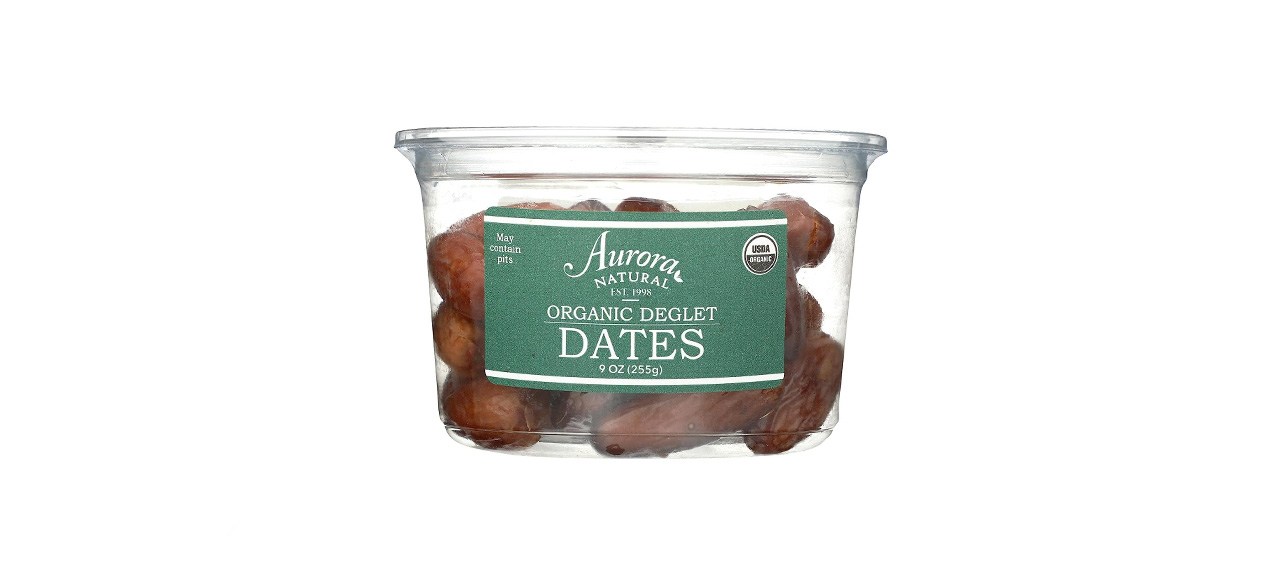 Aurora Products Organic Pitted Dates
Certified organic by the USDA, these dates are pitted for convenience and easy preparation. The 9-ounce container contains six servings and comes with a resealable lid.
Sold by Amazon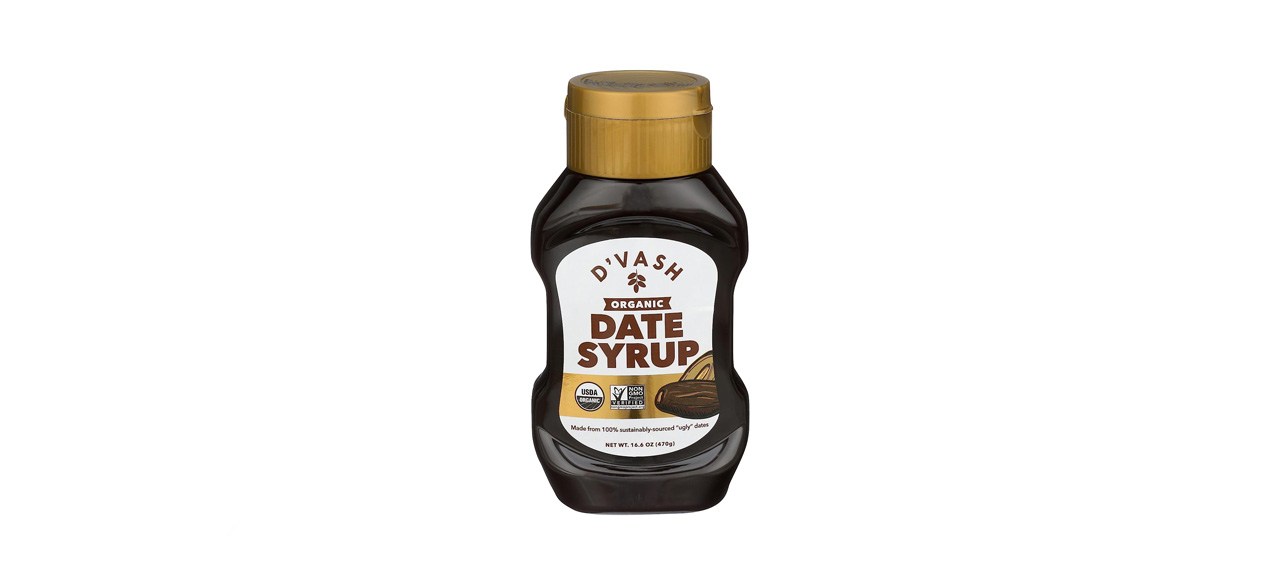 Made from dates grown in California, this date nectar is organic, vegan and non-GMO. It is a tasty alternative to maple syrup and honey for drizzling on pancakes, meats, desserts and salads.
Sold by Amazon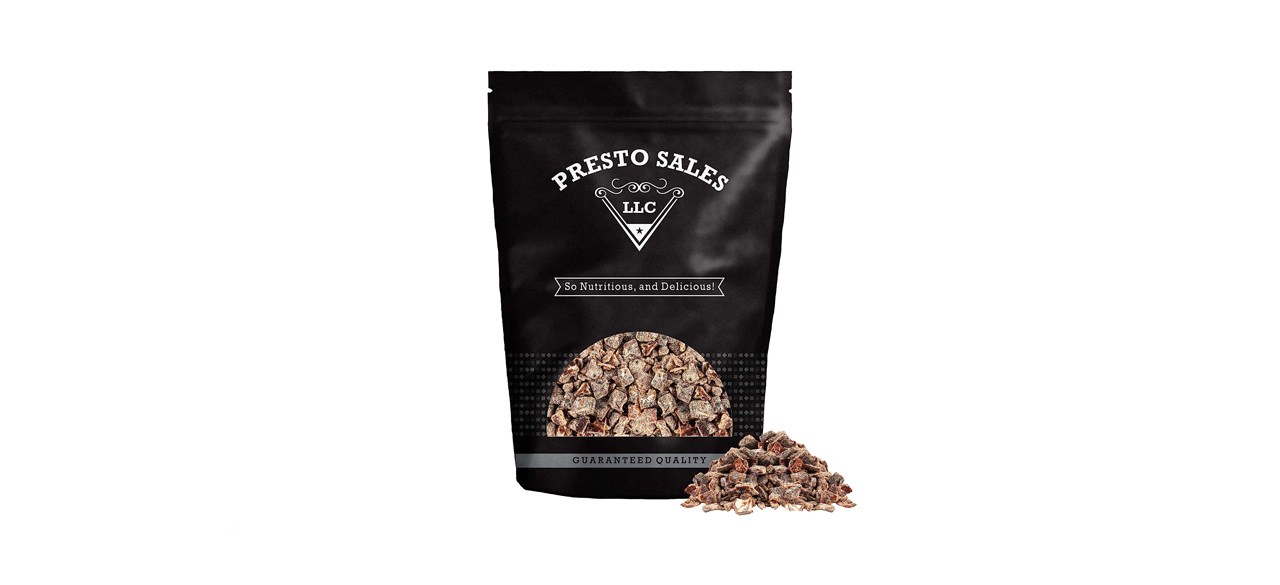 This 32-ounce bag is full of thick diced date chunks that can be used for snacking or adding to your favorite side dish, dessert or smoothie. They are healthy and convenient.
Sold by Amazon
Worth checking out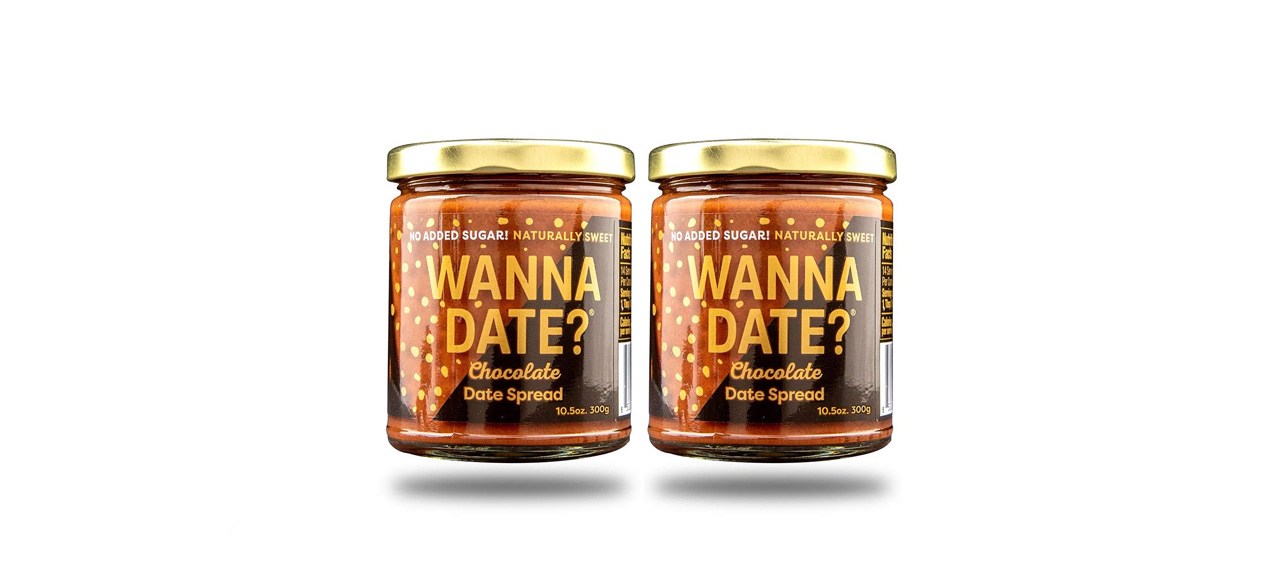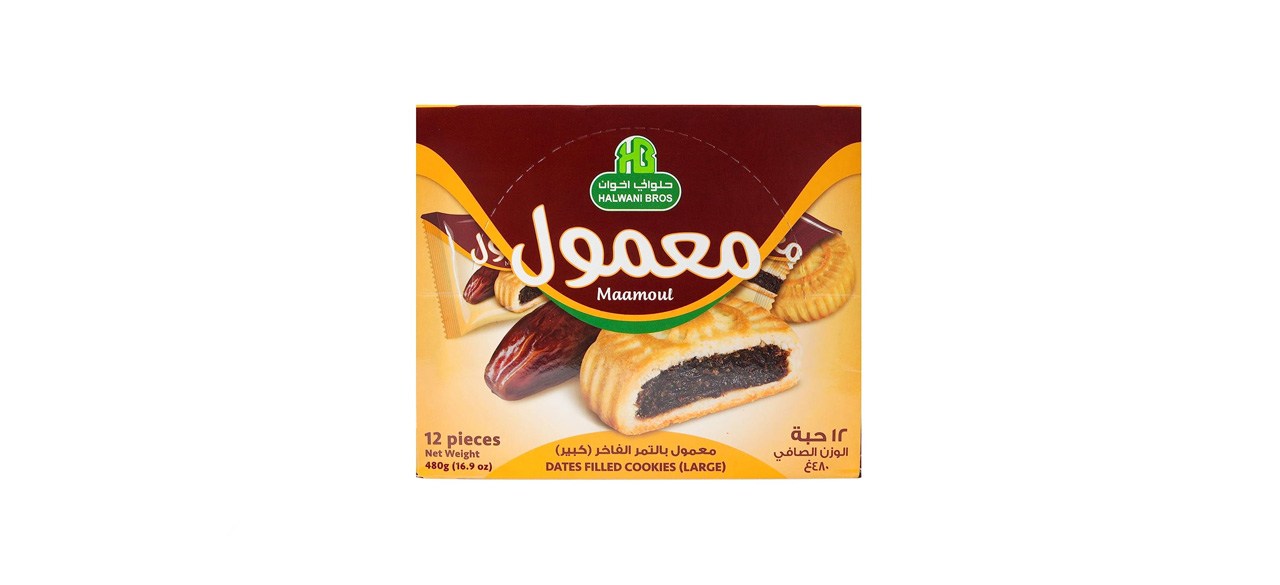 Want to shop the best products at the best prices? Check out Daily Deals from BestReviews.
Sign up here to receive the BestReviews weekly newsletter for useful advice on new products and noteworthy deals.
Steve Ganger writes for BestReviews. BestReviews has helped millions of consumers simplify their purchasing decisions, saving them time and money.
Copyright 2023 BestReviews, a Nexstar company. All rights reserved.