This is an archived article and the information in the article may be outdated. Please look at the time stamp on the story to see when it was last updated.
Downsize now to make things easier for your loved ones
IN THIS ARTICLE:
There are things that we are supposed to do because they are good for us. These include eating right, exercising, getting enough rest and cleaning. However, a relatively new trend has been catching on for the past five years that is good for others — namely, your loved ones. It is called Swedish death cleaning. It makes things easier for the people who survive you because they won't have as much clutter to go through when you are gone.
What is Swedish death cleaning?
Swedish death cleaning is cleaning like there is no tomorrow. It doesn't involve dusting, mopping or vacuuming. It is a permanent type of cleaning that is more akin to gradual downsizing. Instead of accumulating things, like you've done for most of your life, with Swedish death cleaning, you are getting rid of them. This means you are the one who is responsible for going through that attic filled with 50 years of stuff, not your kids.
When should I start Swedish death cleaning?
It is not bad to practice Swedish death cleaning throughout your entire life. Anyone who has ever moved has done this on a smaller scale. It's a good philosophy to live by if you never want to be overwhelmed by clutter.
However, if you want to know when to partake in the official, final version of this practice, it's a good idea to start when you are around 65. While this might sound young, remember it took you a long time to fill up your house. It will take years to get rid of all of the things you've accumulated. Also, you want to start when you are still mobile enough to do (most of) the heavy lifting yourself.
Swedish death cleaning tips
Swedish death cleaning can be overwhelming, both physically and mentally. Here are a few tips to help you get the job done.
Strategize your approach: Swedish death cleaning makes spring cleaning look easy. Come up with a plan of attack to make the task less overwhelming.
Designate time: Don't wait until you have an extra free minute. Make cleaning a priority. Set a weekly schedule and stick to it.
Not everything has to go: The point is just to downsize, not get rid of everything.
Consider gifting: If something is meaningful to you, it is meaningful to someone close to you. These important items make great gifts.
Don't make your heirs wait: If you know someone is eventually getting that bookcase and you no longer need it, give it to them now.
Consider big items early on: Believe it or not, it can be tough trying to donate a piano. Start with large items so you can take the time to find the best home for them.
Give yourself a goal: Instead of getting rid of everything at once, choose five or 10 things each week to purge. By the end of the year, the difference will be huge.
Revisit: When you first go through that treasured box of personal items, you might only be able to get rid of one or two things. Come back to it in a few weeks and try again.
Don't forget the subscriptions: Make a hard-copy list to keep track of all of your digital subscription services so they can be easily canceled if needed.
Best products for a Swedish death clean
It might seem counterintuitive to buy more items when trying to get rid of stuff, but the things you need for Swedish death cleaning are not things you will keep. These are mainly organizational items that you'll use to organize, pack and get rid of your things.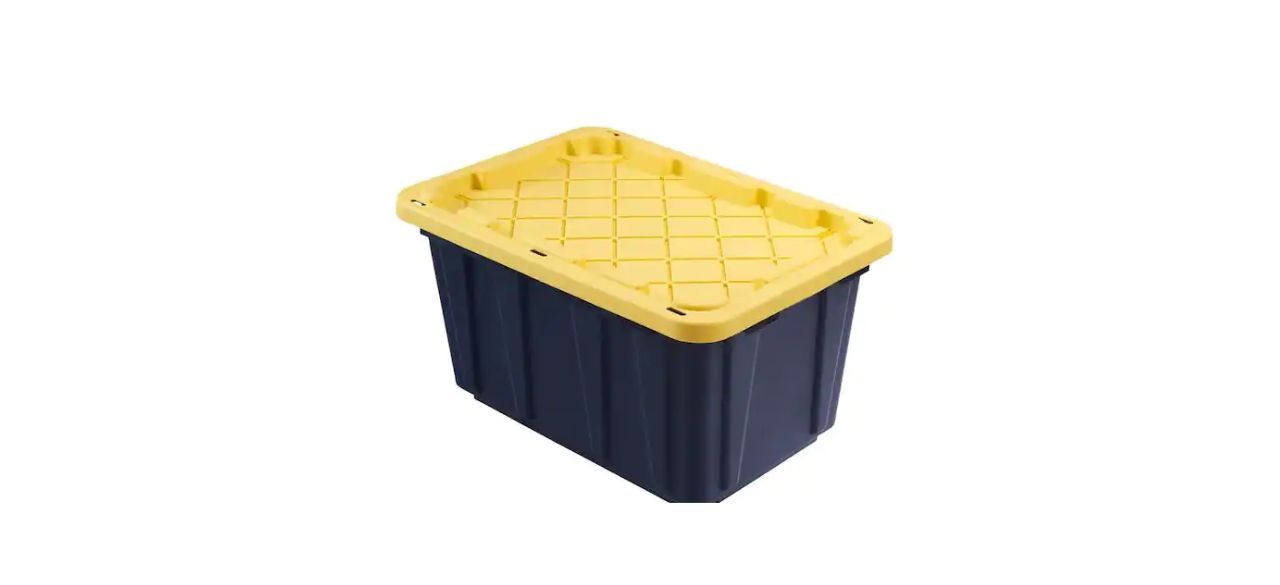 HDX 27-Gallon Tough Storage Tote
Although these items are called storage bins, that's not what you will use them for. These reinforced stackable bins can be filled up with the things you want to get rid of. The snap-on lid keeps them secure, while the built-in handles make the totes easy to carry.
Sold by Home Depot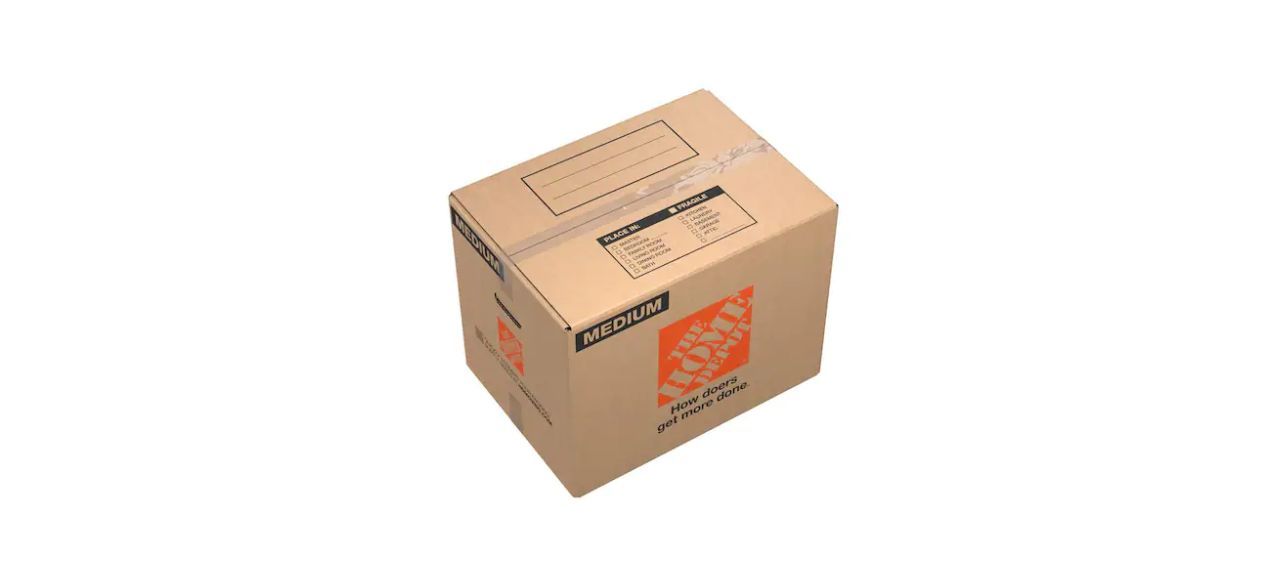 The Home Depot Medium Moving Box with Handles
This pack of 10 moving boxes can be filled with clothing or other items you no longer want or need. After it is filled, you can take it to your favorite donation drop-off to help bring joy to others who might not have everything they need. These boxes also have built-in handles to make transport easier.
Sold by Home Depot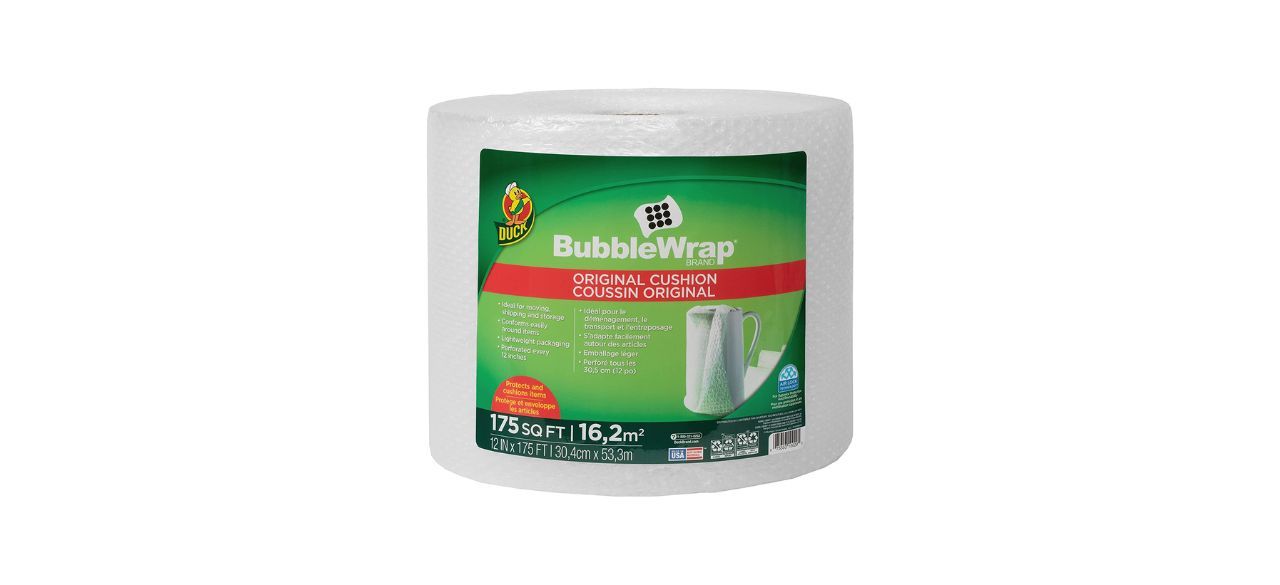 Duck Brand Bubble Wrap Roll
If there is anything fragile you need to pack during your cleaning, bubble wrap is the easiest way to protect it. This large roll gives you 175 feet of protection. It is lightweight and perforated every 12 inches for convenience.
Sold by Amazon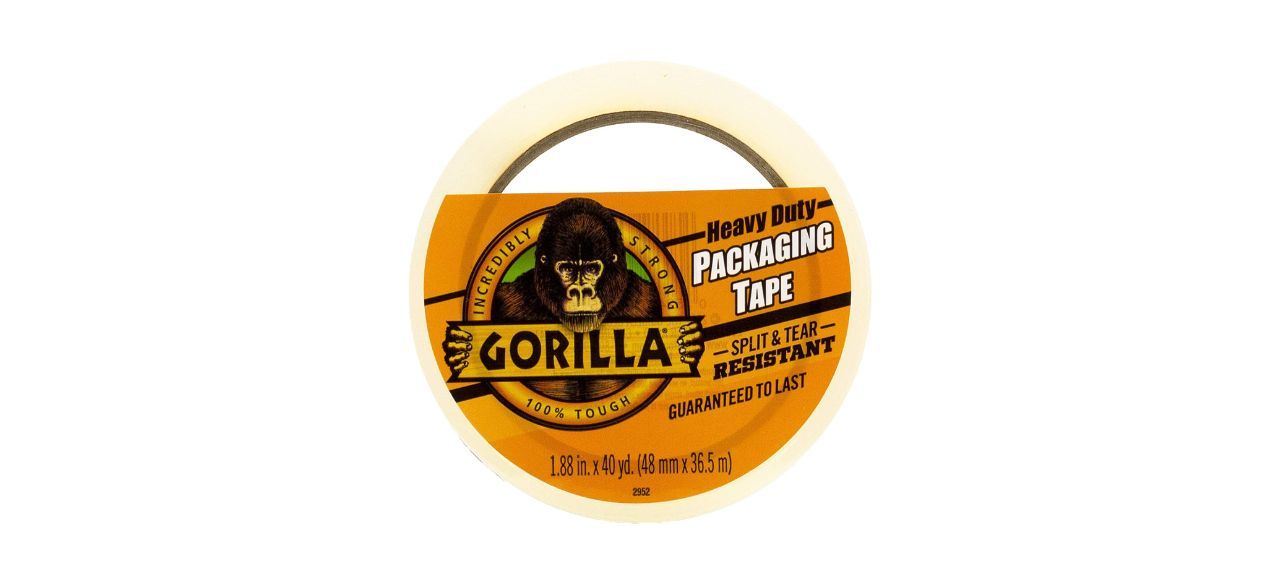 Gorilla Heavy Duty Large Core Packing Tape
You will use packing tape for any cardboard boxes that need to be sealed. This economical offering comes with six extra thick split- and tear-resistant tape rolls. These rolls are designed to fit into all standard 3-inch packaging tape dispensers and tape guns.
Sold by Amazon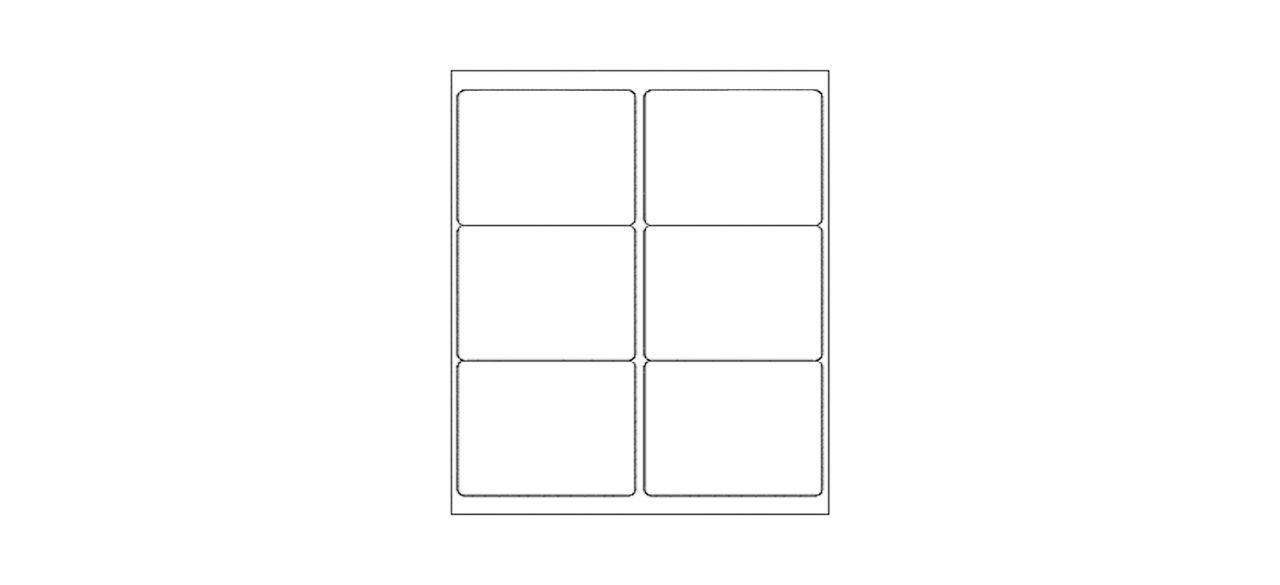 9527 Brand Labels
Sometimes downsizing takes place in steps. You may need to label your storage boxes as you fill them to make things easier. This pack of 3-1/3 by 4-inch labels comes six to a sheet. There are 100 sheets, giving you a total of 600 self-adhesive stick labels.
Sold by Amazon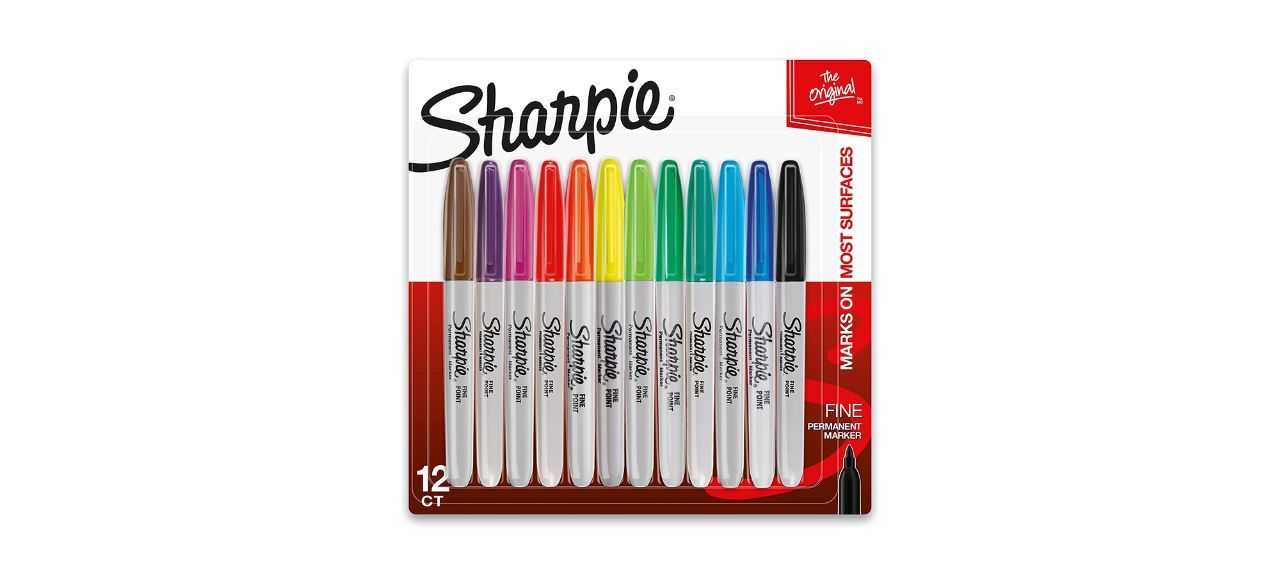 Sharpie Permanent Markers
When you write on those labels, you want the information to stay. The best marker for the job is a Sharpie. The markers in this pack of 12 have a fine point and come in various colors so you can color code your boxes.
Sold by Amazon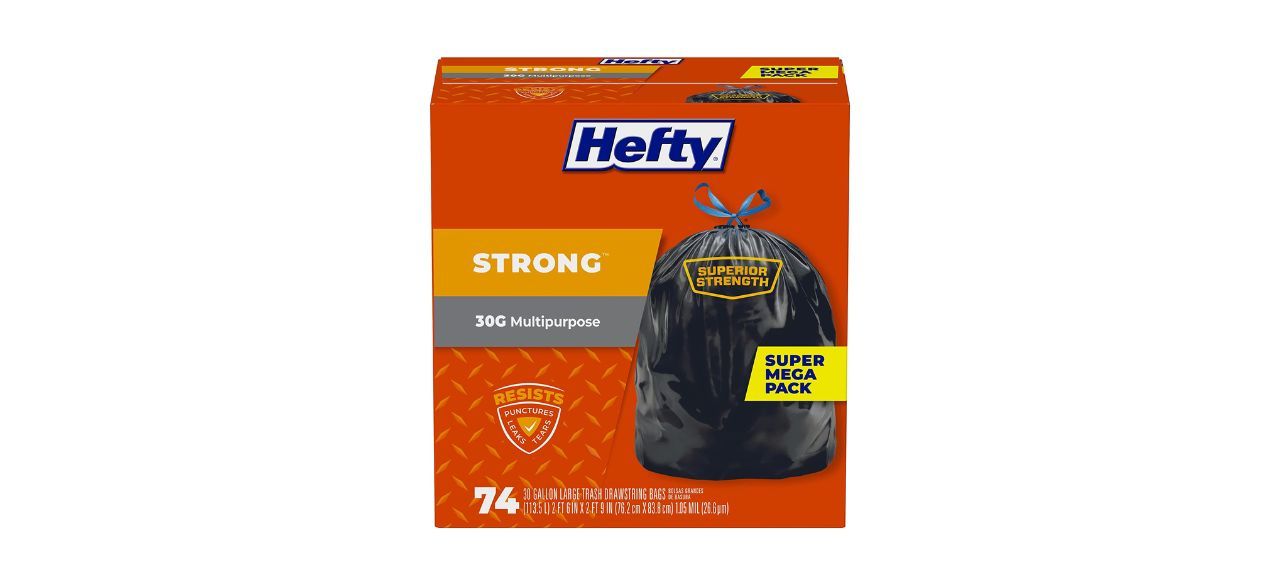 Hefty Strong Large Trash Bags
Heavy-duty trash bags are necessary for all items you are not saving or donating. The puncture-resistant bags in this 74-pack from Hefty have a drawstring closure for confident sealing.
Sold by Amazon
Want to shop the best products at the best prices? Check out Daily Deals from BestReviews.
Sign up here to receive the BestReviews weekly newsletter for useful advice on new products and noteworthy deals.
Allen Foster writes for BestReviews. BestReviews has helped millions of consumers simplify their purchasing decisions, saving them time and money.
Copyright 2023 BestReviews, a Nexstar company. All rights reserved.