SELF-CARE TIPS FOR TEENS
Going back to school can be a stressful experience for teenagers. They have to worry about the pressures of schoolwork and schedules after the relative freedom of the summer, not to mention concerns about friendship groups, cliques and teachers. These factors may lead to stress and feelings of depression and anxiety that teens may not know how to address.
Learning some self-care techniques can make the back-to-school transition much easier for teenagers. Parents can help by providing them with any resources they might need for self-care, but teens must follow through. Talking to them about what self-care is and providing them with methods for improving their overall health and well-being can benefit them significantly.
Shop this article: Peter Pauper Press Celestial Journal, LifeAround2Angels Bath Bombs Gift Set and Paul Rubens Artist-Grade Watercolor Paint Set
WHAT IS SELF-CARE?
When people talk about self-care, it's often about long soaks in the tub, spa days and manicures, but it encompasses more than that. Self-care is any deliberate action that someone carries out to improve their physical, mental or emotional health and well-being. Practicing good self-care can help teens regulate their emotions, have stronger relationships and be better prepared to navigate life's ups and downs.
People practice self-care by:
Meditating
Journaling
Exercising
Engaging in hobbies
Going to therapy
Eating a healthy diet
Establishing healthy boundaries in relationships
Getting organized to avoid stress and overwhelm
Going to the nail or hair salon
These examples are just a drop in the ocean of self-care. Remember that self-care can look different for everyone and vary for one person on different days.
BENEFITS OF SELF-CARE FOR TEENS
There are several benefits teens can gain from engaging in self-care, such as:
Alleviating stress
Aiding with depression and anxiety
Helping them adopt healthy habits
Increasing happiness
Encouraging healthy relationships
Recognizing emotional and spiritual needs
HOW CAN TEENS PRACTICE SELF-CARE?
Teens can practice self-care in a range of ways. As a parent or caregiver, you can explain the concept and encourage them to look after their well-being, but it's up to them to decide what constitutes self-care for them and how to practice it. One side of self-care is finding time to do fun or relaxing things.
For teens, practicing self-care may include:
Yoga
Painting or drawing
Knitting
Taking a bubble bath
Playing an instrument
Spending time with their beloved pets
Engaging in physical activity, such as sports
Hanging out with friends
Volunteering
Spending time outdoors
SELF-CARE TIPS FOR TEENS
Here are tips your teen can adopt for practicing self-care:
Stick to a schedule: To maintain healthy habits, it's crucial for teens to create a daily routine they can stick to. They should aim to find at least 15 to 20 minutes daily to practice self-care.
Get enough sleep: Catching enough Zs each night is important for teens as they develop. According to Nemours TeensHealth, teens should get 8 to 10 hours of sleep every night.
Don't get overwhelmed: Handling school, friends, family and extracurricular activities can affect a teen's mental health. Therefore, teens should learn how to balance themselves and communicate when they have too much on their plate.
Take deep breaths: Deep breathing is a quick method for teens to practice self-care care. This mindfulness practice has been shown to reduce stress and anxiety while boosting a teen's mood.
SELF-CARE IDEAS FOR TEENS GOING BACK TO SCHOOL
Peter Pauper Press Celestial Journal
A journal is a great self-care outlet for teens, as it's a private place to write their thoughts and feelings. Regular journaling can positively affect mental health and well-being, and it's an inexpensive and low-pressure avenue into self-care. This journal has a nice celestial design and plain-lined pages.
Sold by Amazon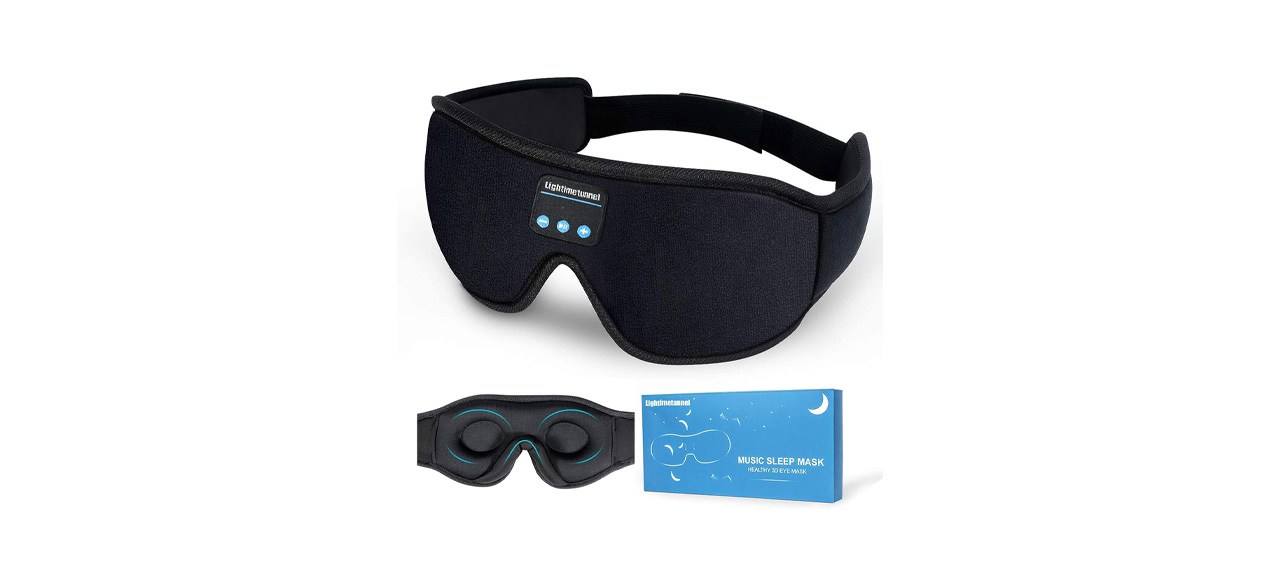 Lightimetunnel Sleep Headphones
If your teenager needs to get more sleep, this combination of an eye mask and headphones is an excellent choice. The soft, well-padded eye mask helps block out light for better sleep quality, while the built-in Bluetooth headphones let users listen to relaxing music or podcasts.
Sold by Amazon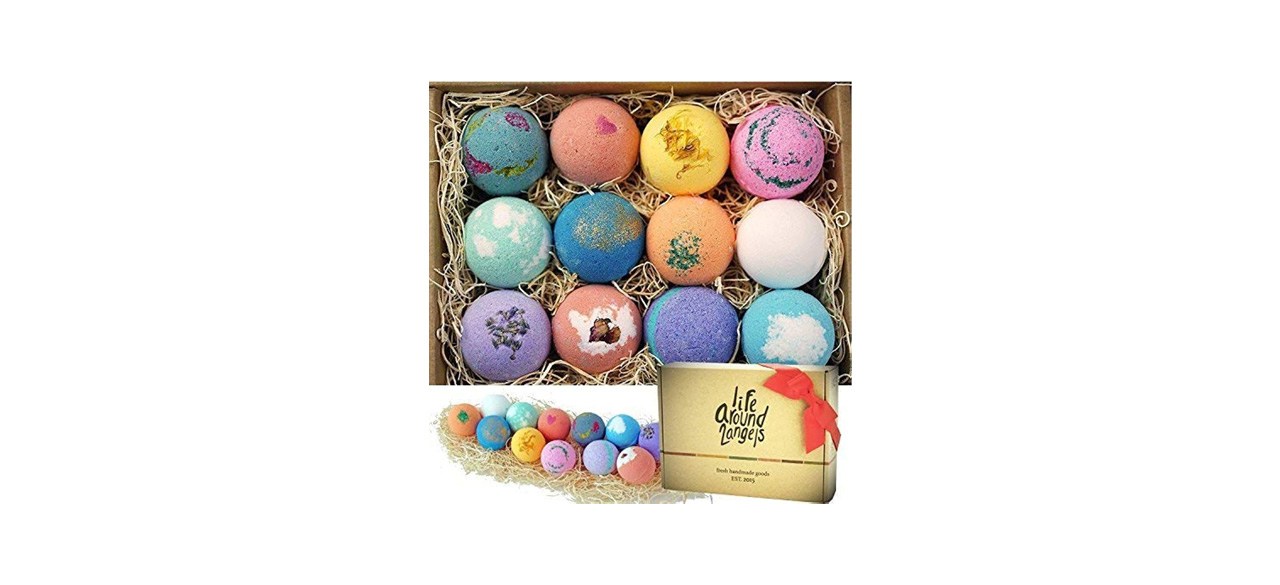 LifeAround2Angels Bath Bombs Gift Set
These bath bombs are great for teenagers who need to relax and unwind from the stresses of a new term at school. They're made in the United States from high-quality, natural ingredients. They come in a range of gorgeous scents with 12 to a pack.
Sold by Amazon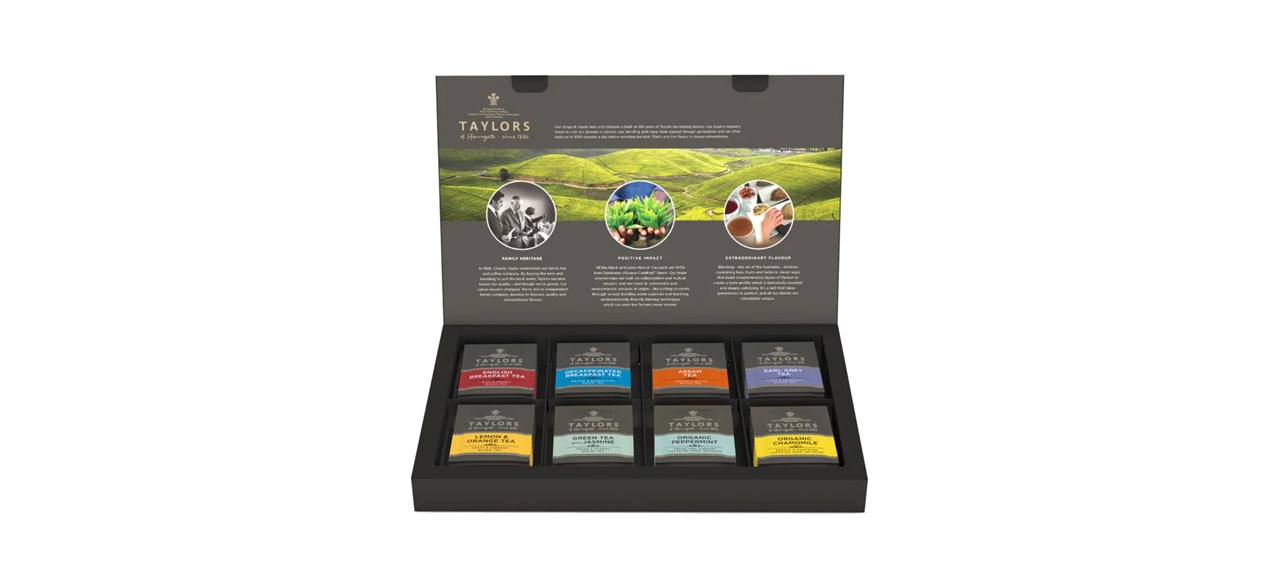 Taylors of Harrogate Assorted Specialty Teas Box
This 48-pack of tea bags offers various flavors teens can try. Some of the flavors included are organic chamomile, green tea with jasmine and earl grey tea. Each pack contains six tea bags of each flavor. They are eligible for Supplemental Nutritional Assistance Program and Eligible Benefits Transfer.
Sold by Amazon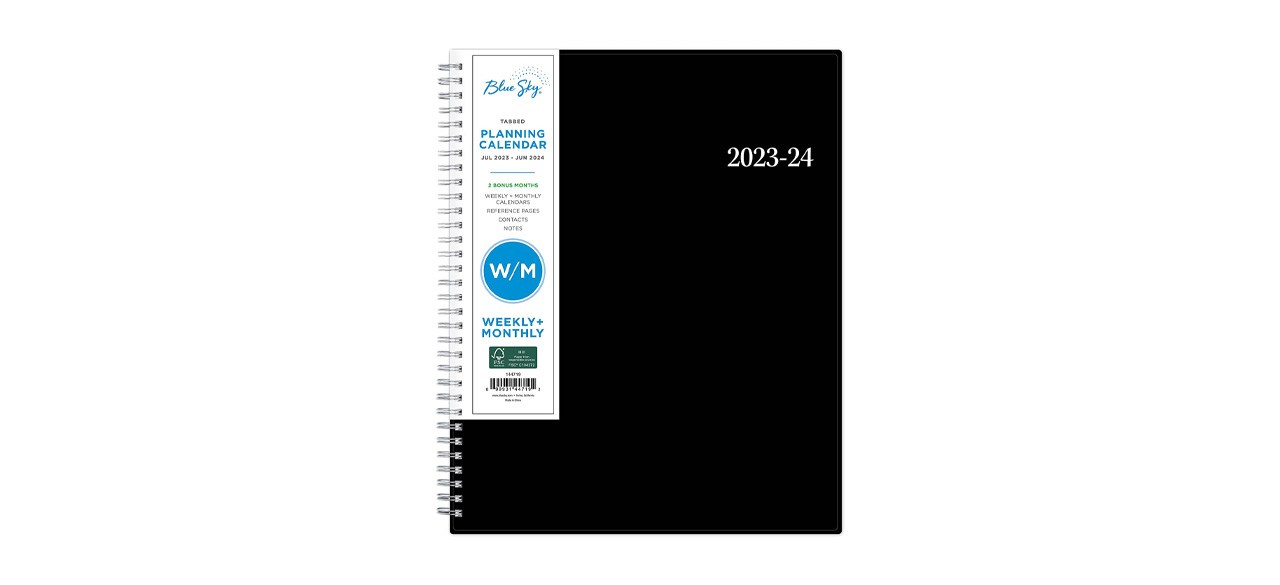 Blue Sky 2023-2024 Academic Year Weekly and Monthly Planner
This planner helps teens keep track of their daily and weekly schedules, which can lower stress. It provides ample space for detailed writing to plan for deadlines, doctor appointments and other obligations. It is offered in three sizes on high-quality, premium white paper.
Sold by Amazon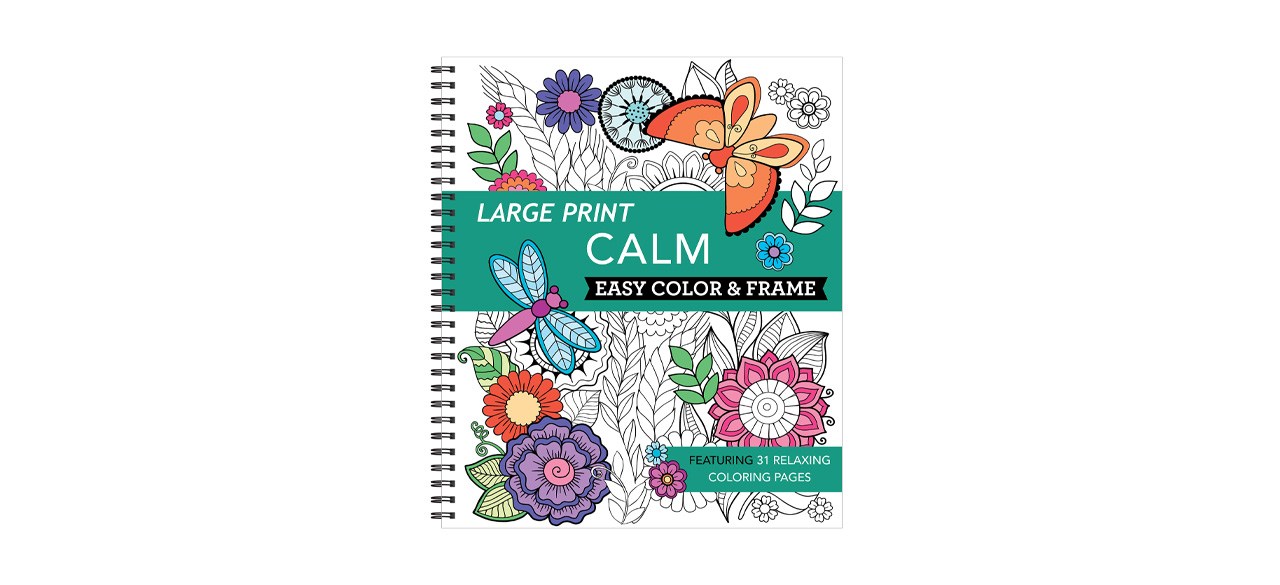 New Seasons Large Print Easy Color and Frame
This coloring book includes 31 pages of seashells, flowers, mandalas and more. The images are large-print, making it easier for teens with sight challenges to color. It has thick paper to prevent markers or pens from bleeding. The book also has a spiral bind, letting coloring pages lay flat.
Sold by Amazon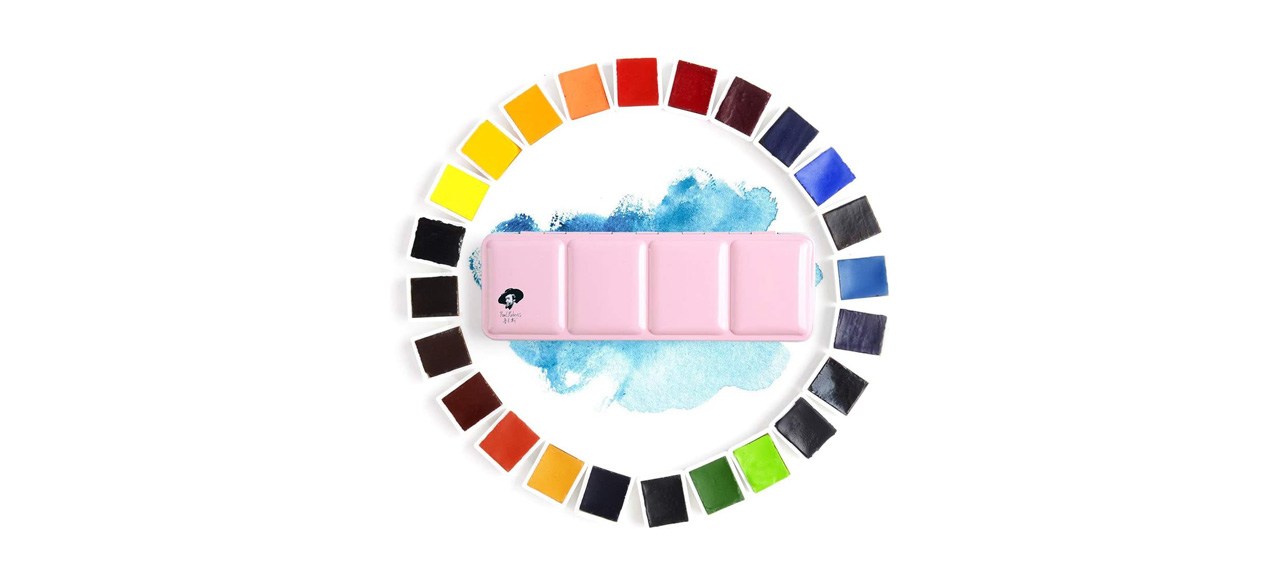 Paul Rubens Artist-Grade Watercolor Paint Set
Watercolor painting is another relaxing hobby for artistic teenagers who would prefer more freedom of expression than a coloring book allows. This watercolor set includes 24 colors in a metal box, but you'll need to buy brushes and watercolor paper.
Sold by Amazon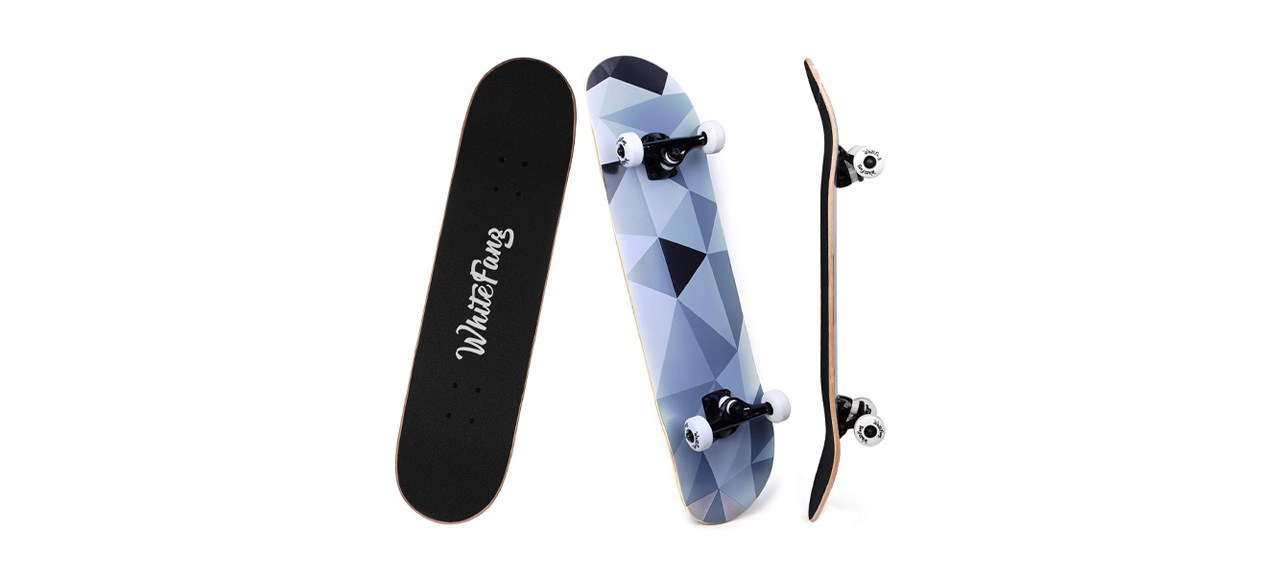 WhiteFang Skateboards for Beginners
If your teen is interested in skateboarding, this skateboard is perfect for beginners. It comes in 17 designs and is pre-assembled. It can hold up to 220 pounds with magnesium alloy trucks. Its design allows beginners and skilled riders to master new skills.
Sold by Amazon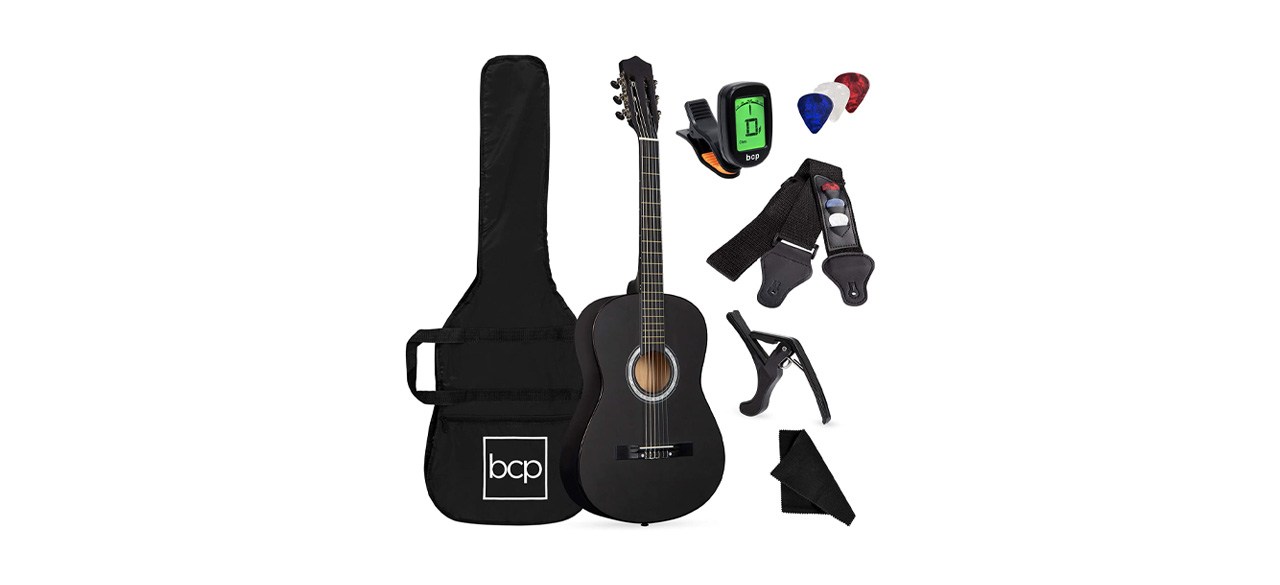 Best Choice Products Beginner All Wood Acoustic Guitar Starter Kit
This set is great for teens wanting to learn or advance their guitar skills. It is all-in-one, including a 38-inch guitar, e-tuner, gig bag, guitar strap, pick holder, extra nylon strings, guitar picks, a capo and cloth. It has a classic design and finish for a modern look.
Sold by Amazon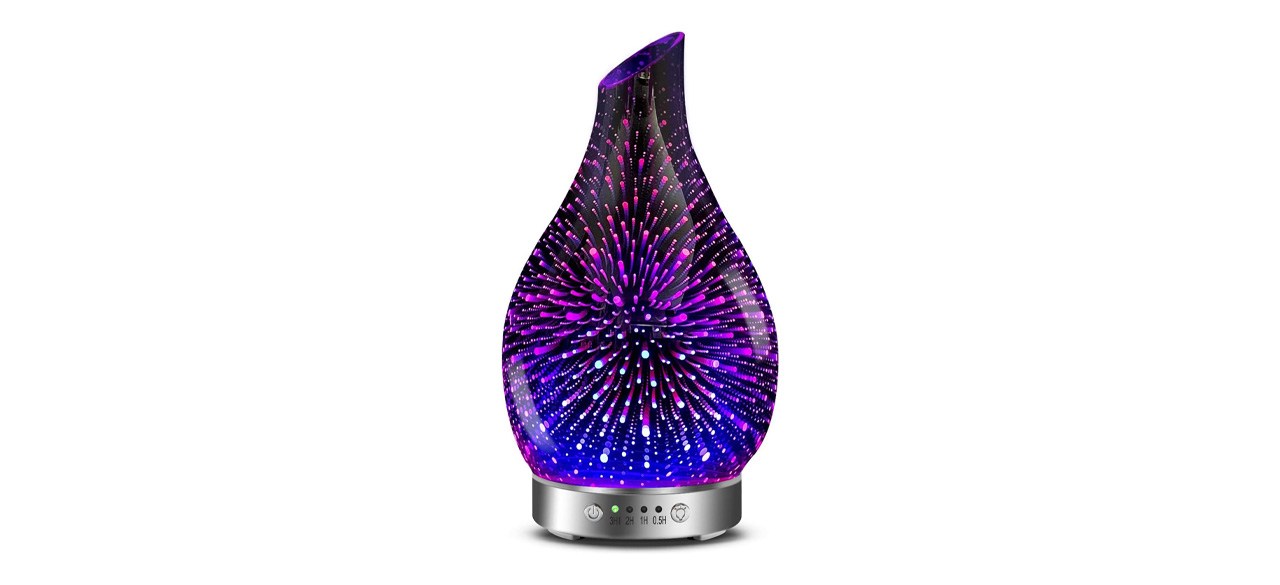 Maxwiner Essential Oil Diffusers
Aromatherapy is a calming method teens can adopt to relieve stress. These diffusers come in a visually appealing design and are available in several colors. They have advanced ultrasonic technology, providing a quiet operation. They have a timer setting and automatically shut off to prevent damage.
Sold by Amazon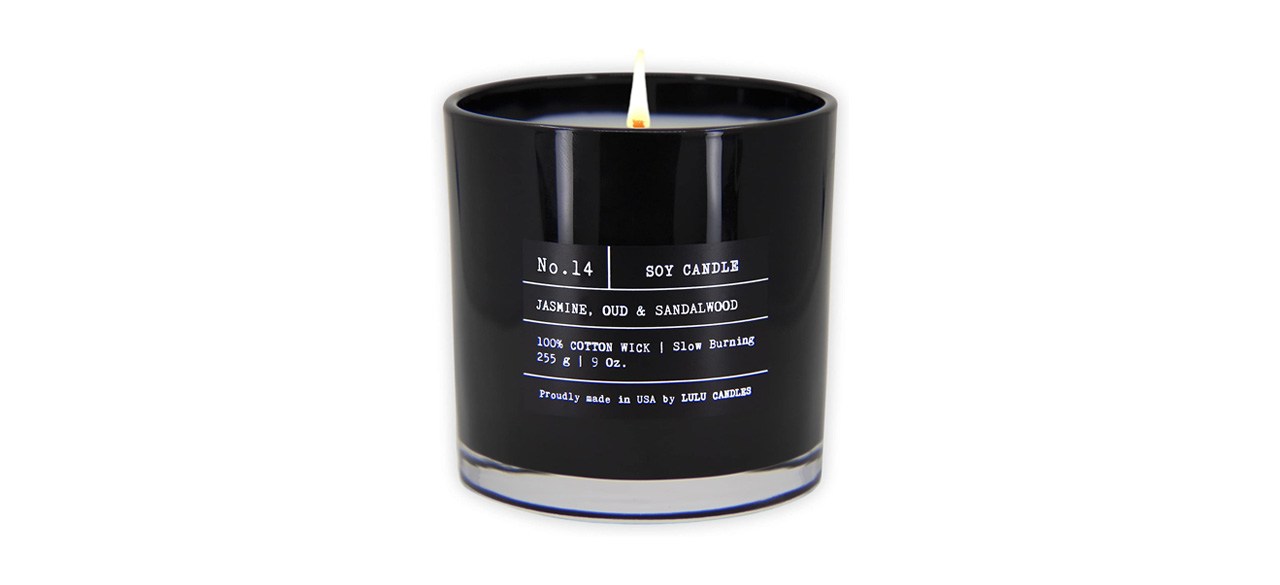 Lulu Candles Scented Soy Jar Candles
Lighting a candle creates the perfect setting for relaxation. This candle comes in different sizes and calming scents such as blueberry cobbler, apple cinnamon and spiced vanilla. It is made with vegan soy wax and 100% cotton wicks. It is non-toxic, paraben-free and lasts longer than most candles.
Sold by Amazon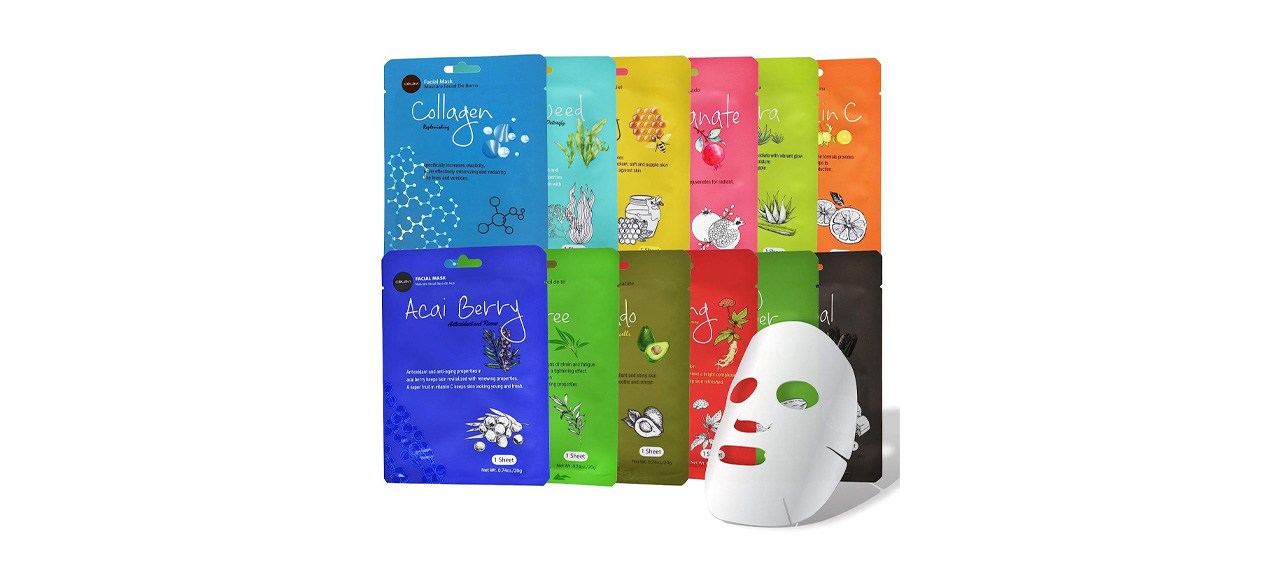 Celavi Cosmetics Essence Facial Sheet Variety Set
A face mask can be a great addition to a teen's self-care routine. This 12-count of sheet face masks includes ingredients such as honey, collagen, seaweed, pomegranate, aloe vera, vitamin C, acai berry, tea tree, avocado, ginseng, cucumber and charcoal. They are paraben-, sulfate-, oil- and cruelty-free.
Sold by Amazon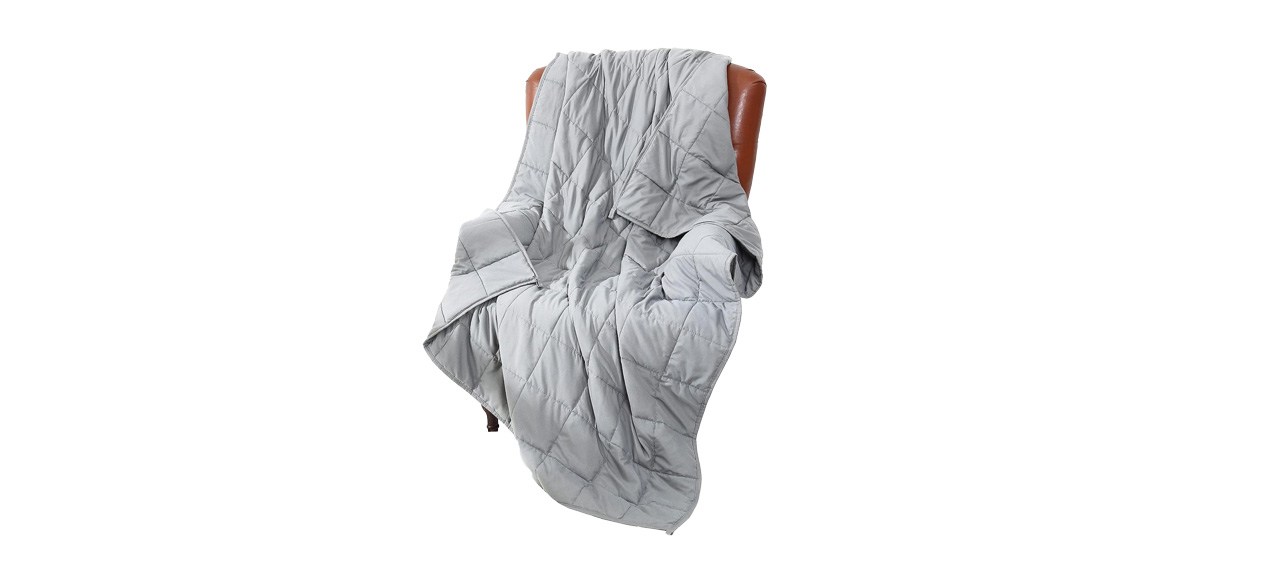 This weighted blanket can comfort teens after a long day of school. It weighs 15 points and is made of breathable fabric. It comes in a variety of sizes, so choose one that fully covers the body.
Sold by Amazon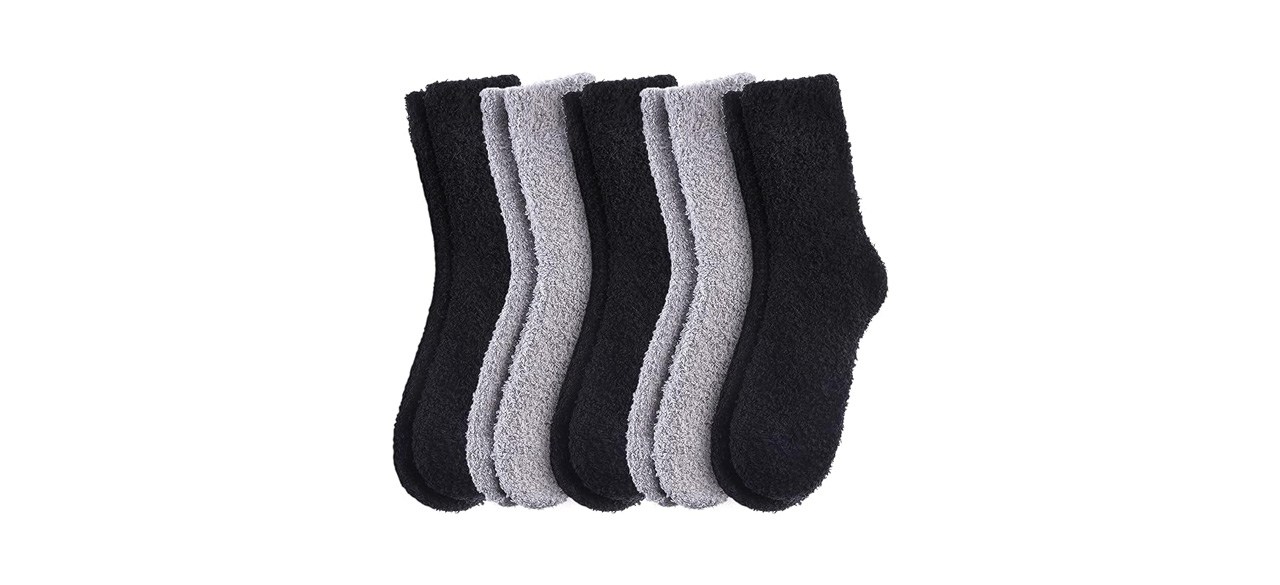 Color City Women's Fuzzy Slipper Socks
What teen doesn't love a pair of warm, cozy socks? This set includes five pairs of fuzzy socks made of microfiber and synthetic lining. They come in a variety of colors and designs to choose from. It comes in one size that fits women's shoe sizes 6 to 10.
Sold by Amazon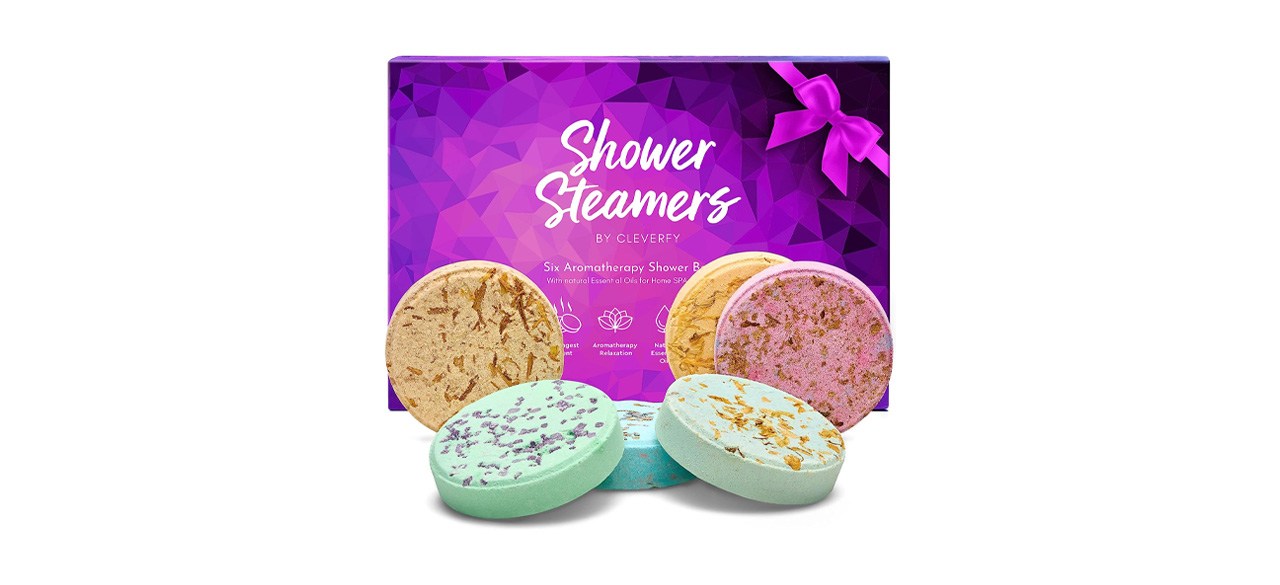 Teens who prefer a relaxing shower over a bubble bath can add these shower steamers to their self-care routine. These shower melts come in a 6-pack with different aromatherapy scents such as lavender, menthol, eucalyptus, vanilla, grapefruit and peppermint. They are hypoallergenic, vegan and not tested on animals.
Sold by Amazon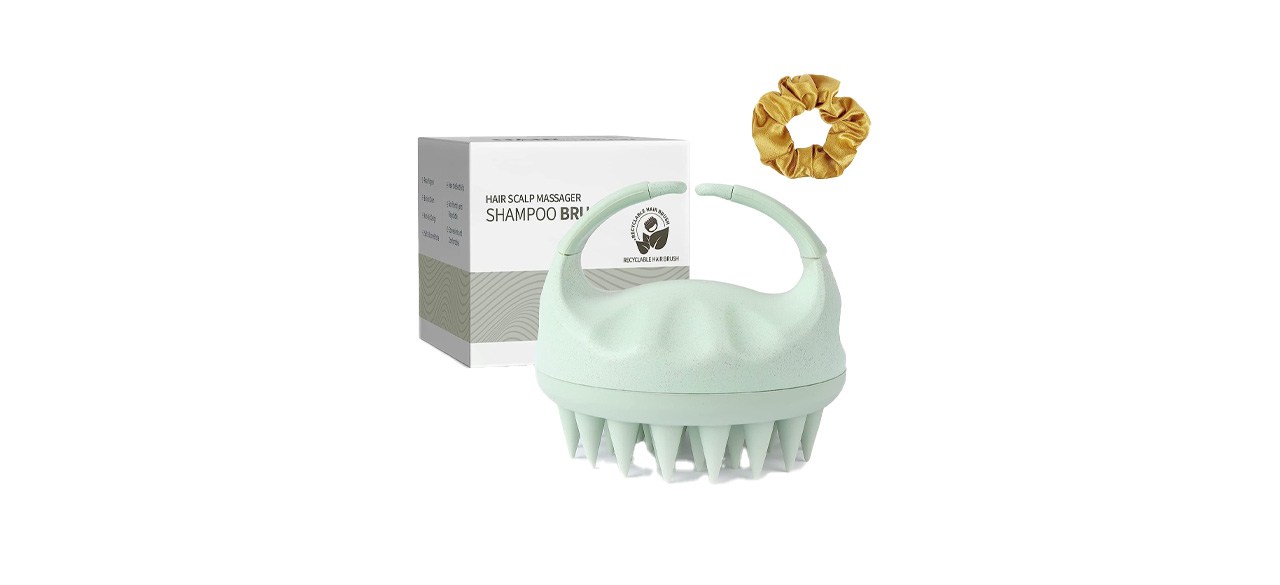 Sndyi Scalp Massager Shampoo Brush
A scalp massager not only helps teens shampoo their hair but can also improve mental health and well-being. It is made of food-grade silicone and wheat straw, which is a gluten-free material. It has long bristles to penetrate through thick hair to massage the scalp. It is available in 14 vibrant colors.
Sold by Amazon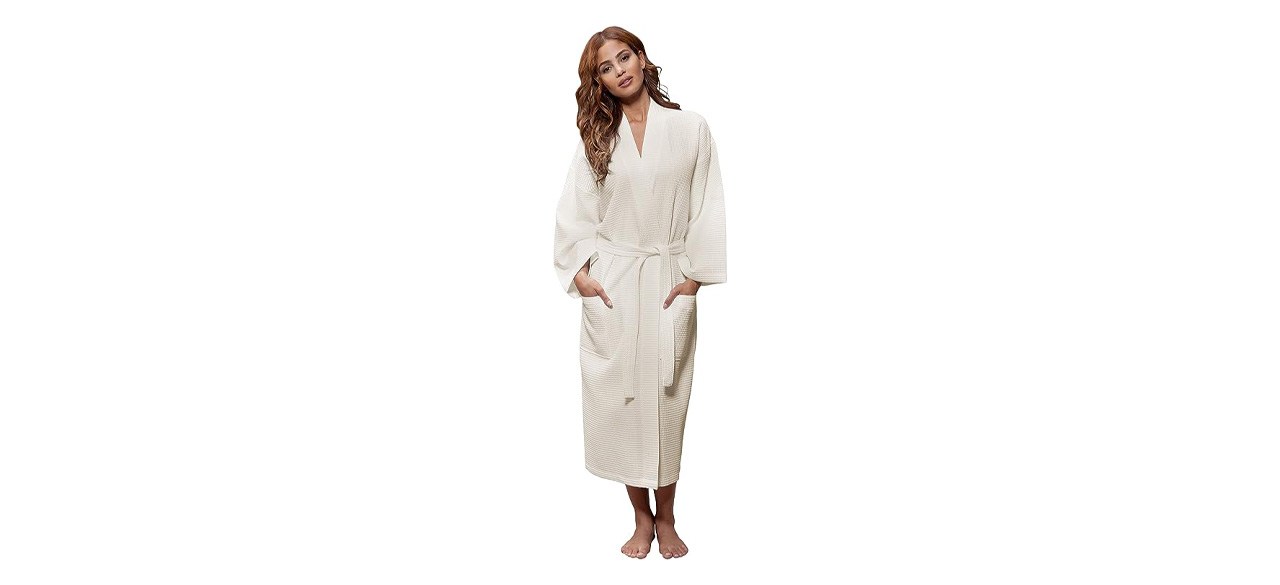 Turquaz Linen Lightweight Unisex Spa Robes
A must-have item for teens after a relaxing bath or shower is a comfy robe. These lightweight robes are available in multiple sizes and colors. They are made of 60% cotton and 40% polyester. They include a tie closure and two front patch pockets.
Sold by Amazon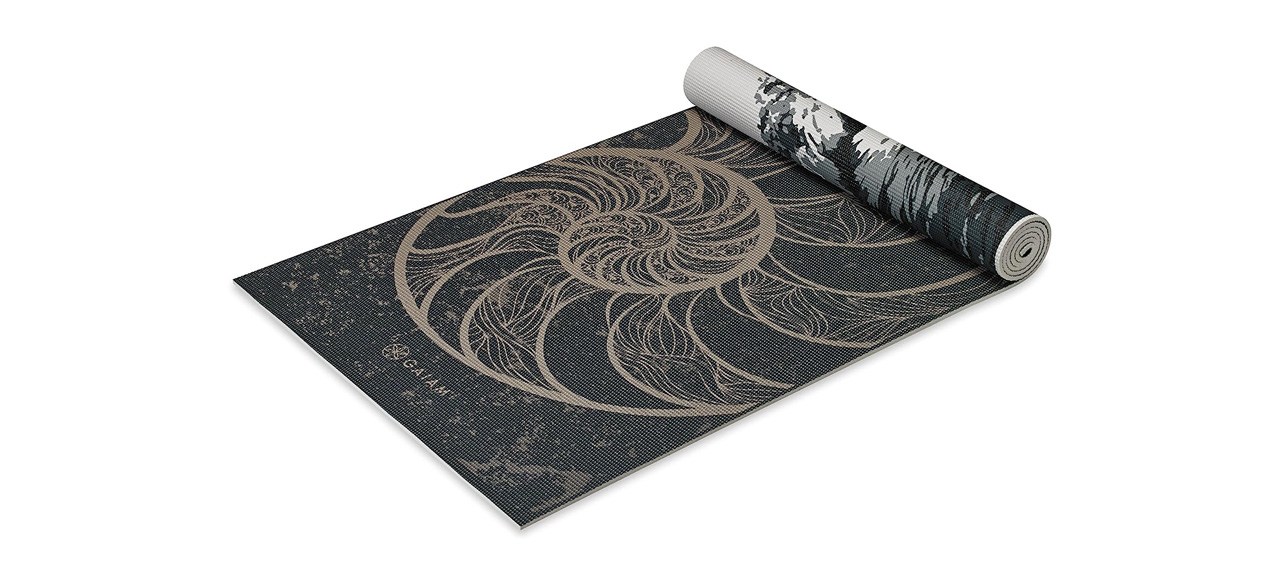 A yoga mat can be a great way for teens to practice this mindfulness activity. This mat is reversible and comes in a variety of designs. It is lightweight, durable and thick for extra comfort. It has a sticky non-slip surface and is free of phthalates.
Sold by Amazon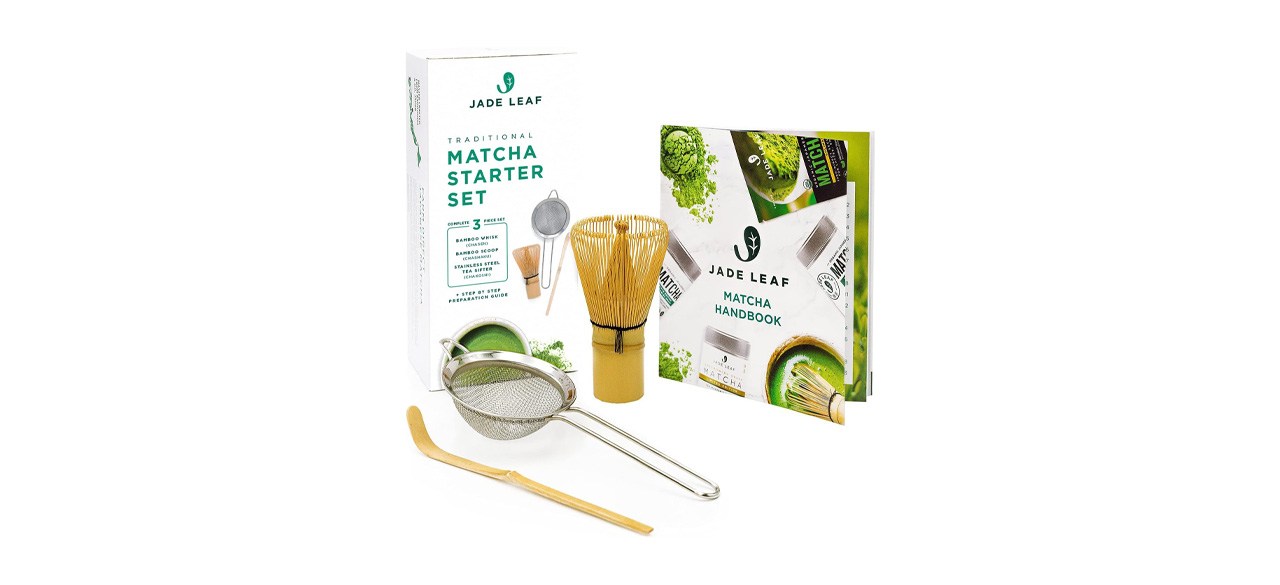 Jade Lead Matcha Traditional Starter Set
Teens can learn how to make delicious matcha tea at home with this set. It comes with a bamboo whisk, scoop, stainless steel sifter and step-by-step guide. The matcha isn't included, so it must be purchased to use the set.
Sold by Amazon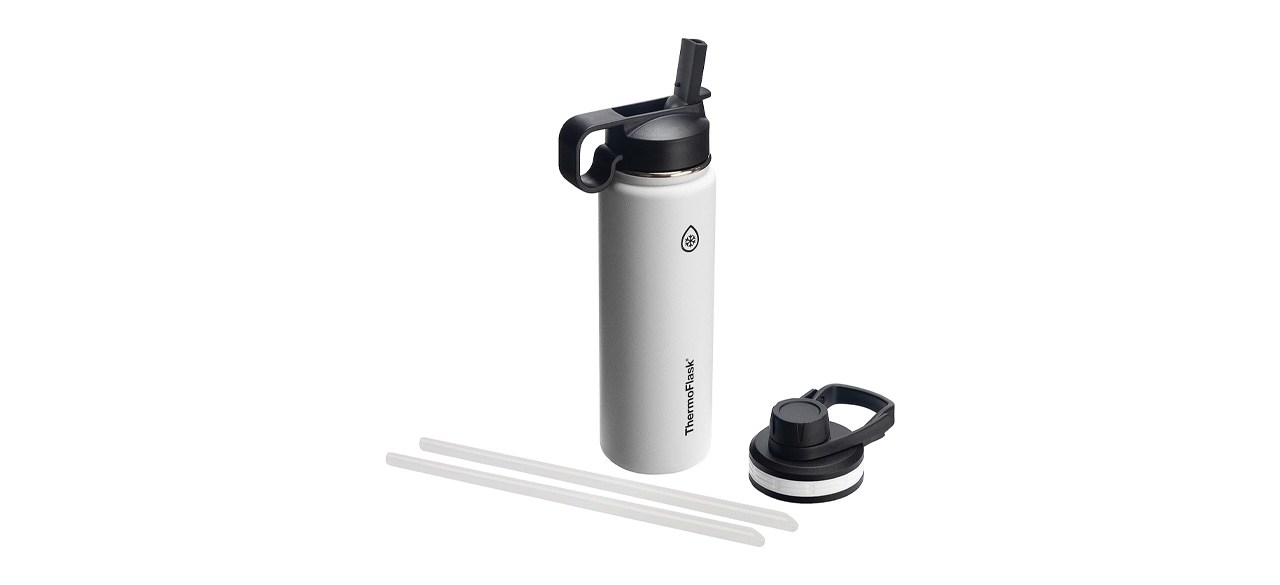 Thermoflask Double-Wall Vacuum Insulated Water Bottle
Teens should stay hydrated throughout the day, so having a water bottle nearby is important. This water bottle is insulated, keeping water ice cold. It comes in several colors and sizes ranging from 18 to 40 ounces. It includes both a chug and straw lid for easy sipping.
Sold by Amazon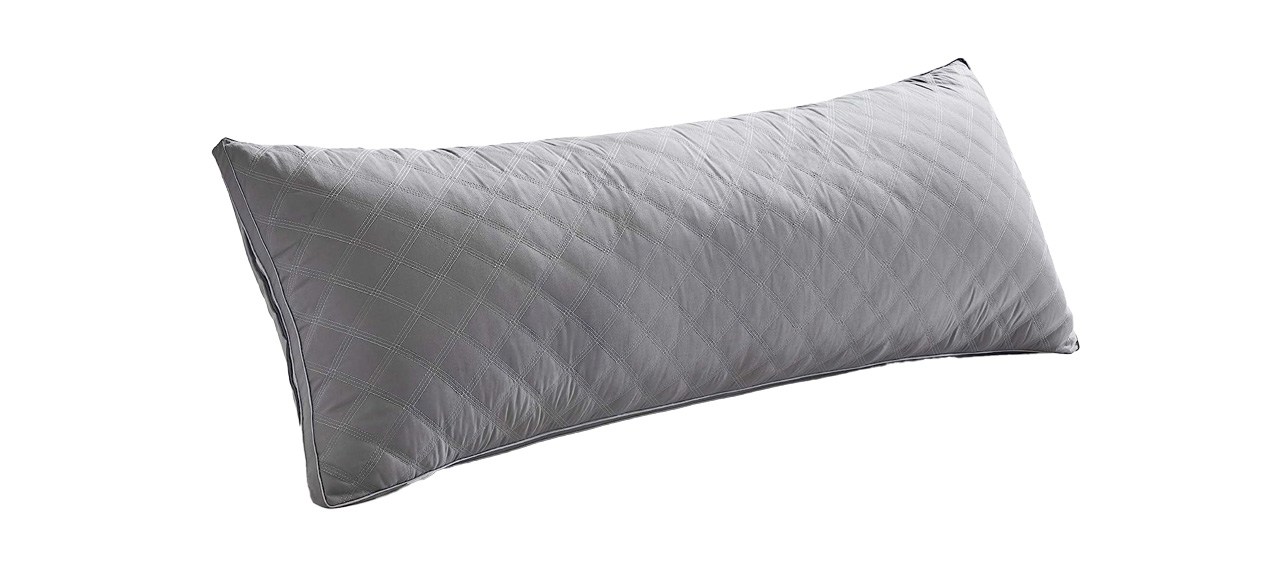 Oubonun Premium Adjustable Loft Quilted Body Pillows
A pillow can bring comfort to teens after a stressful day at school. This body pillow is adjustable to support back, stomach or side sleepers. It comes with a breathable cotton pillowcase for extra comfort. After removing the pillow's packaging, give it a day or two to expand fully.
Sold by Amazon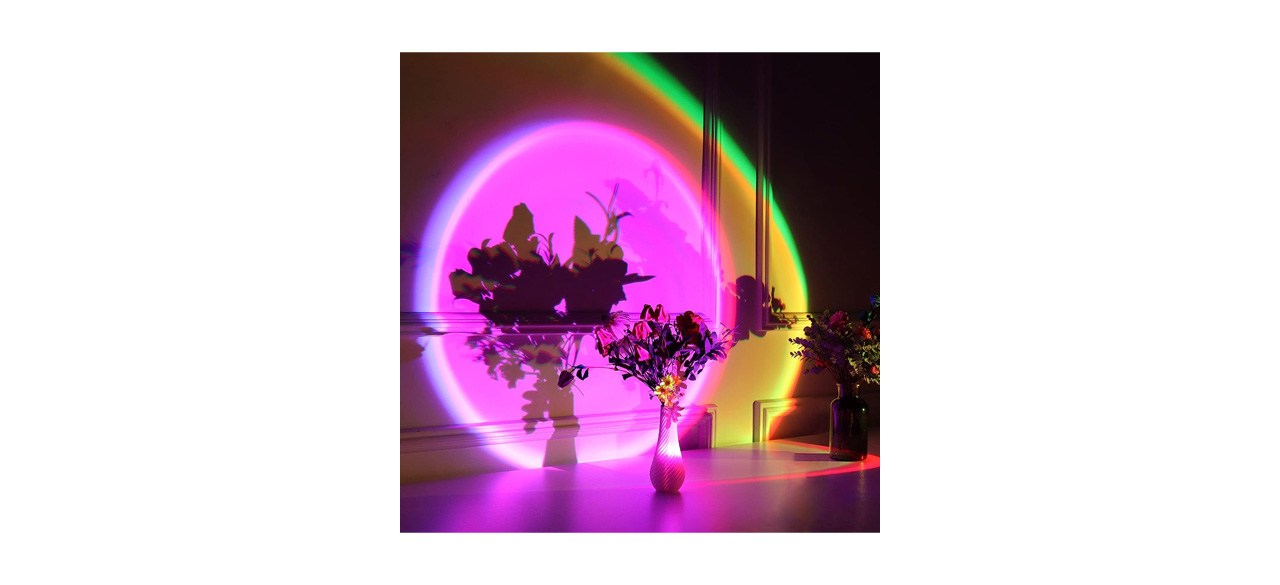 Having a sunset lamp may boost a teen's overall mood. This lamp provides a LED projection that's reminiscent of a sunset. It has a 360-degree rotation and 16 colors that can be switched with just a touch of a button.
Sold by Amazon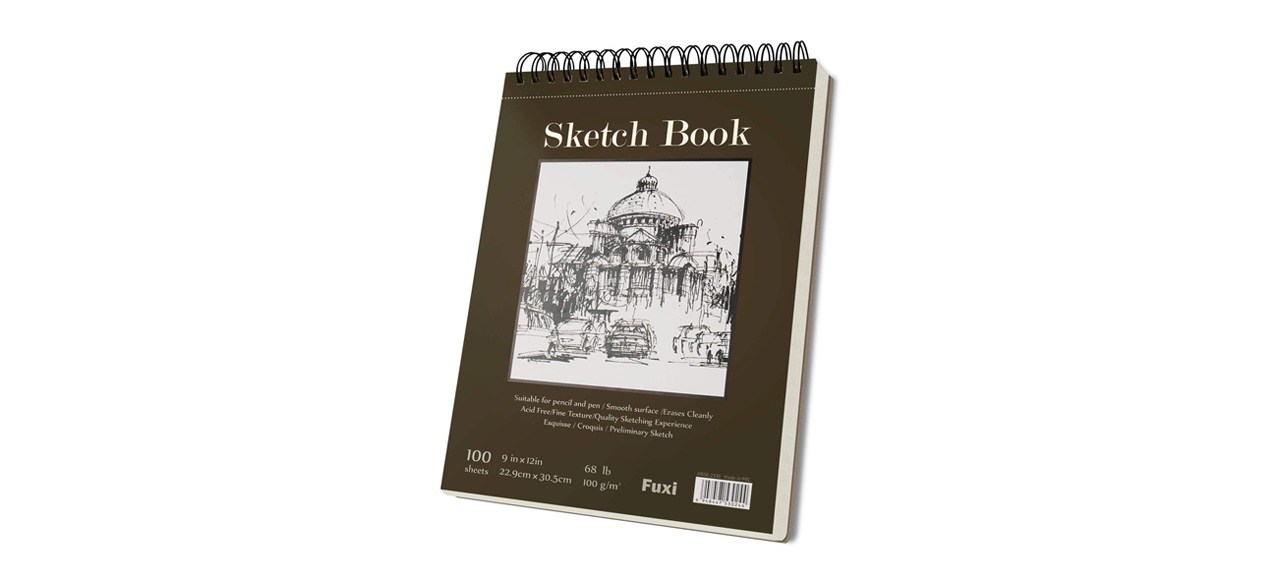 Fuxi 9 By 12 Inches Sketchbook
Artistic teens can use this sketchbook to draw, paint, write and more. It is 9 by 12 inches and comes with 100 sheets of blank paper. The paper is recycled, pH- and acid-free and won't fade. Each page is perforated and can be easily torn out if desired.
Sold by Amazon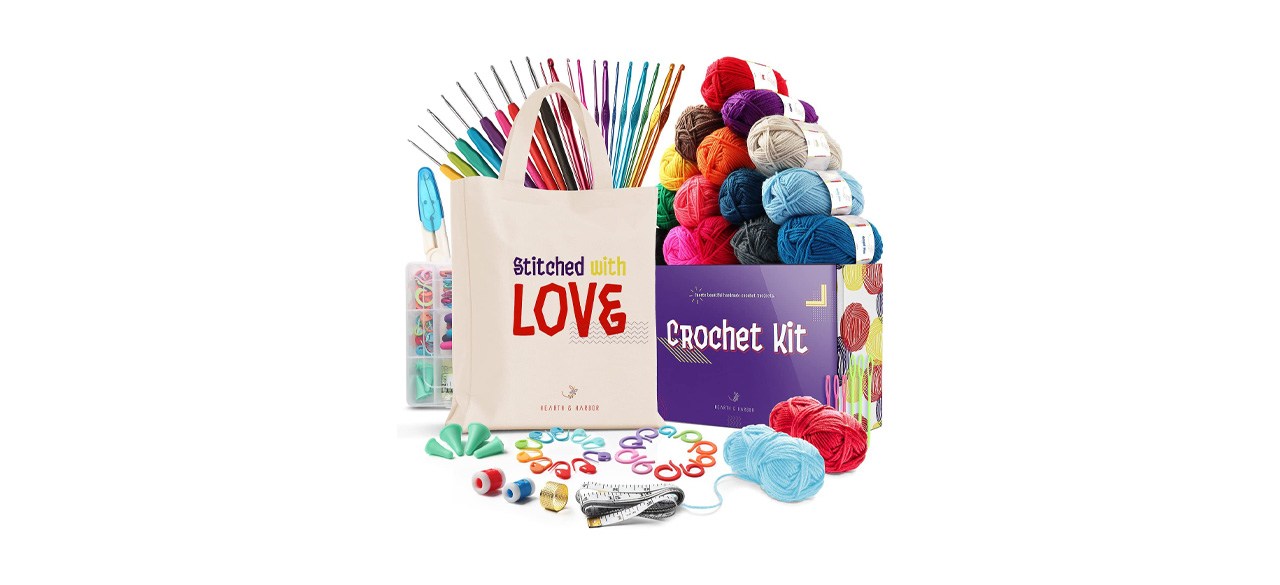 Hearth and Harbor Crochet Kit for Beginners
Teens looking to expand their expertise in crocheting can try out this kit. This kit has 73 pieces, including crochet yarn, hooks and accessories. It is designed for beginners and comes with assorted yarn in 15 different colors. Teens can keep their tools tidy with the container providing easy storage.
Sold by Amazon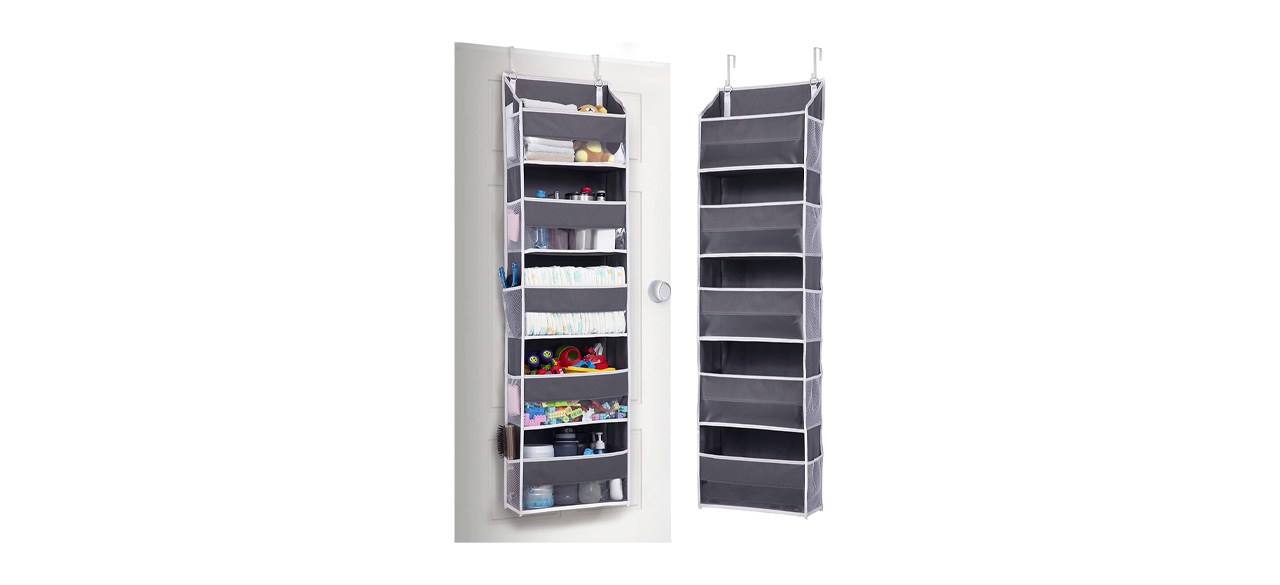 ULG 1 Pack Over Door Organizer
An organizer in a teen's bedroom can encourage them to stay organized, which can help with stress and being overwhelmed. This organizer has five large pockets and 10 mesh pockets for extra storage. It holds up to 44 pounds and is hung over a door.
Sold by Amazon
Worth checking out
Want to shop the best products at the best prices? Check out Daily Deals from BestReviews.
Sign up here to receive the BestReviews weekly newsletter for useful advice on new products and noteworthy deals.
Lauren Corona writes for BestReviews. BestReviews has helped millions of consumers simplify their purchasing decisions, saving them time and money.
Copyright 2023 BestReviews, a Nexstar company. All rights reserved.