This is an archived article and the information in the article may be outdated. Please look at the time stamp on the story to see when it was last updated.
'Tis the season of norovirus
According to the CDC, there are about 2,500 reported norovirus outbreaks in the United States every year. This number can increase by as much as 50% when there's a new strain. Currently, we're experiencing an uptick in outbreaks across the country. While there is no treatment that cures norovirus, there are items you should have on hand to help get you through the sickness as well as preventative measures you can take that can keep you from getting the virus altogether.
In this article: Gatorade Classic Thirst Quencher Variety Pack, Pedialyte AdvancedCare Plus Electrolyte Drink and Dove Beauty Bar for Sensitive Skin.
What is norovirus?
BestReviews' medical expert Dr. Michael Huynh explained, "Norovirus is endemic mostly to children, causing gastrointestinal symptoms, such as nausea, vomiting and diarrhea."
Although norovirus mostly affects children, it's very contagious, so people of all ages can become infected at any time of year. The only immunity to norovirus is through infection (there is no vaccine), but this will only protect you against a very specific type of norovirus. And, it isn't known how long that immunity lasts. Because there are so many different types of noroviruses and immunity is fleeting, you can get norovirus illness repeatedly throughout your life.
How do you get norovirus?
Dr. Huynh said that the virus is spread mostly through the fecal-oral route. This means that fecal particles (or vomit particles) from an infected person make their way into your mouth. As disgusting as that sounds, it's fairly common, because many people don't regularly wash their hands with soap. In other words, all it takes is touching a contaminated surface, then placing your fingers on your food before washing them.
People with norovirus illness shed billions of norovirus particles, but it only takes a few of those particles to make someone else sick. This means the virus can also spread by having direct contact with an infected person or consuming food or beverages that another person contaminated.
What are the dangers of norovirus?
Norovirus illness can be debilitating. You may spend the night on the bathroom floor, have a fever and feel completely wiped out. The good news is it doesn't last very long. The average person is only sick for one to two days. Infants and the frail or elderly are the populations that are most at risk. Dehydration is the biggest concern, and according to the CDC, "One in 160 will be hospitalized" and "One in 110,000 will die from norovirus."
How do you prevent norovirus?
Since there is no vaccine or medication that prevents norovirus and you might not know if a person is infectious, you have to be proactive if you want to prevent norovirus illness. According to Dr. Huynh, the single best way to do that is to wash your hands thoroughly with soap and water.
The CDC instructs, "Wash your hands with soap and water for at least 20 seconds. You can use hand sanitizers in addition to hand washing, but hand sanitizer is not a substitute for washing your hands with warm water and soap."
How do you treat norovirus?
It's important to first understand that there is no treatment that will cure norovirus illness. Antibiotics won't help because they fight bacteria, not viruses. The best you can do is follow Dr. Huynh's advice.
"Like many stomach 'bugs,' norovirus is self-limiting and management is supportive care, such as keeping hydrated. Drinking sports drinks that contain electrolytes can help replenish the losses from vomiting and/or diarrhea. In more severe cases, you can use antimotility drugs such as Imodium to help."
Best products to have on hand when you have norovirus illness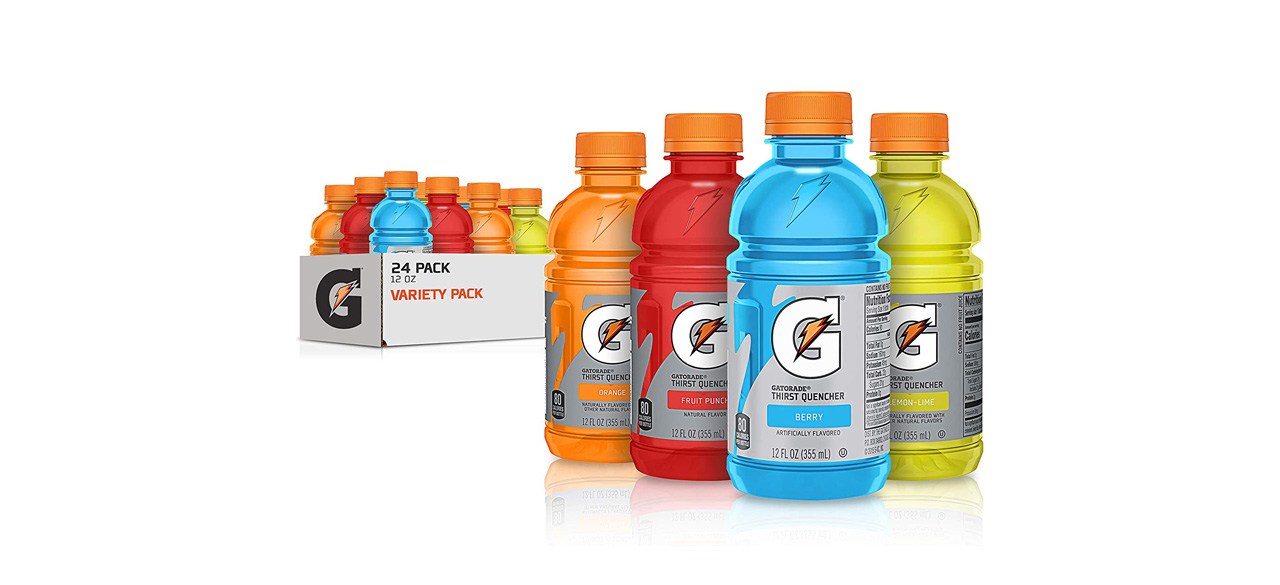 Gatorade Classic Thirst-Quencher Variety Pack
This 24-pack of 12-ounce bottles has Lemon Lime, Orange, Fruit Punch and Berry flavors. Gatorade can help replenish the electrolytes and fluids you lose when you're sick from norovirus.
Sold by Amazon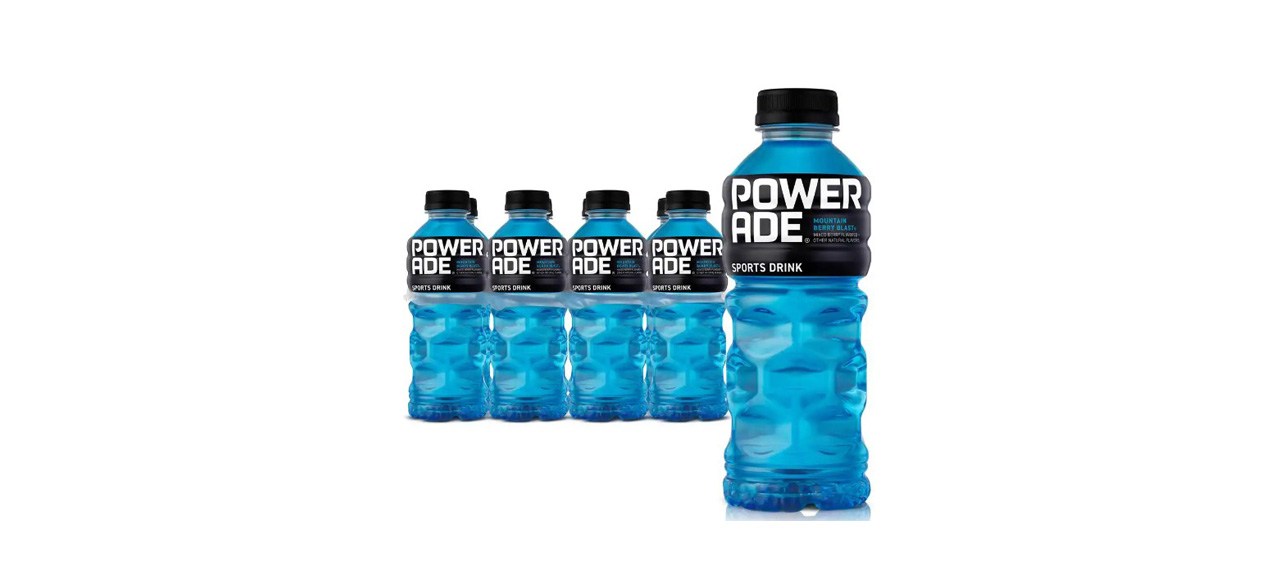 Powerade Mountain Berry Blast 8-Pack Bottles
Powerade is an effective way to replace sodium, potassium, calcium and magnesium as well as fluids lost when you have a stomach virus. This formula also contains vitamins B3, B6 and B12 to help you keep up your energy.
Sold by Home Depot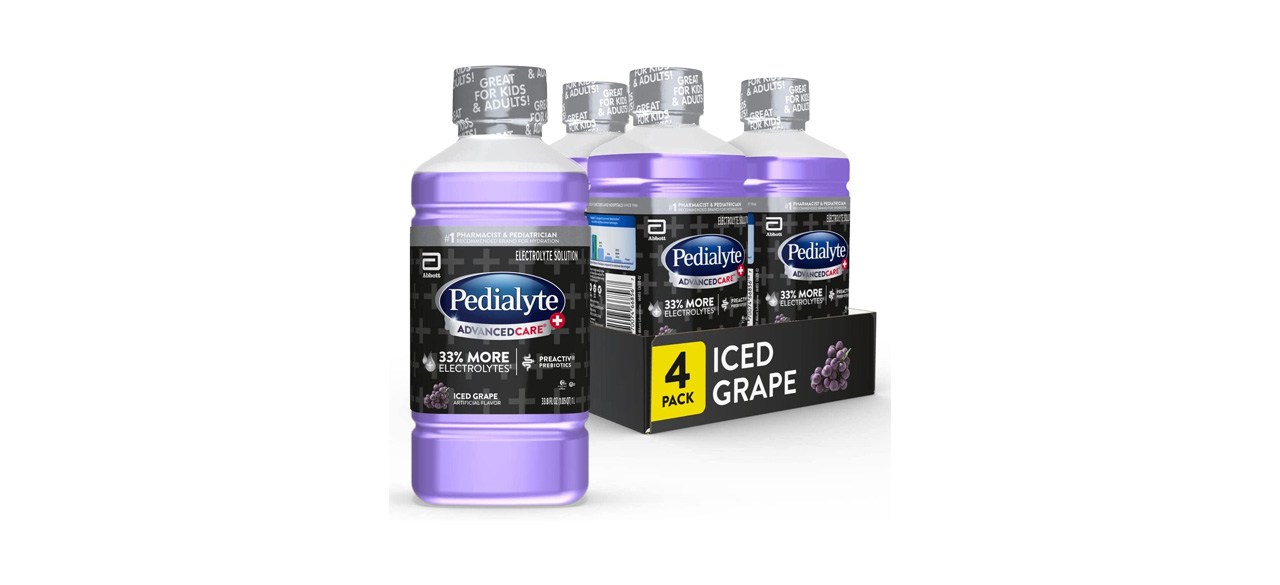 Pedialyte Advanced Care Plus Electrolyte Drink
Pedialyte Advanced Care Plus has 33% more electrolytes per liter to help more aggressively replace what you lose due to dehydration. This formula also contains zinc for immune support.
Sold by Amazon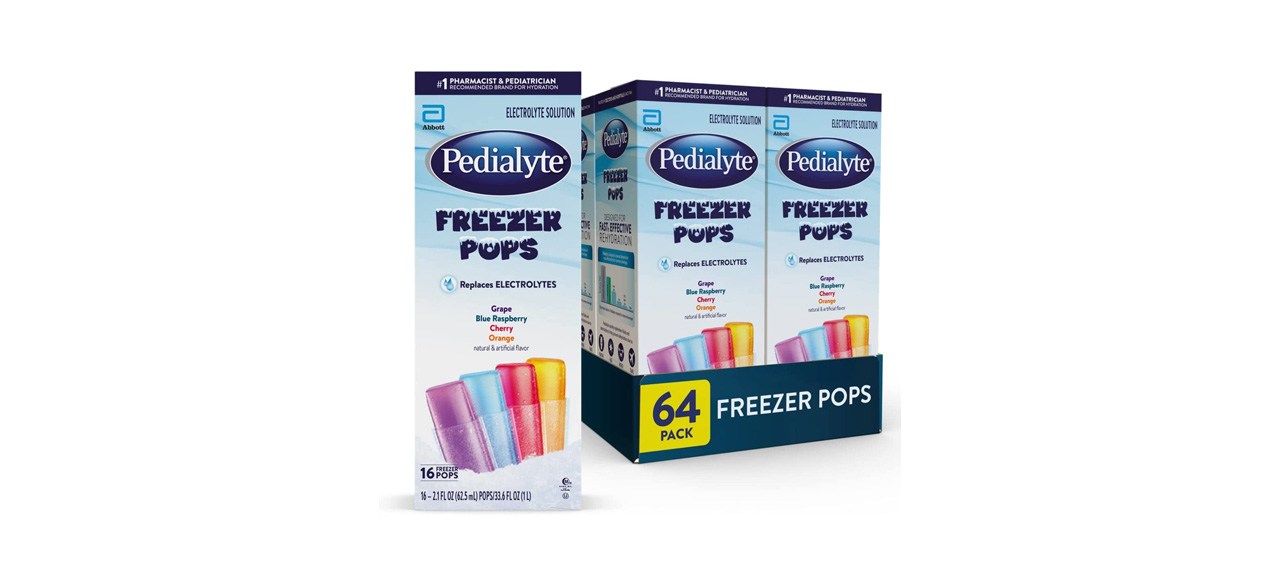 Pedialyte Electrolyte Solution Freezer Pops
Sometimes, it can be hard to keep fluids down when you have norovirus. For some, slowly introducing fluids and electrolytes to your system as a freezer pop can be a better solution.
Sold by Amazon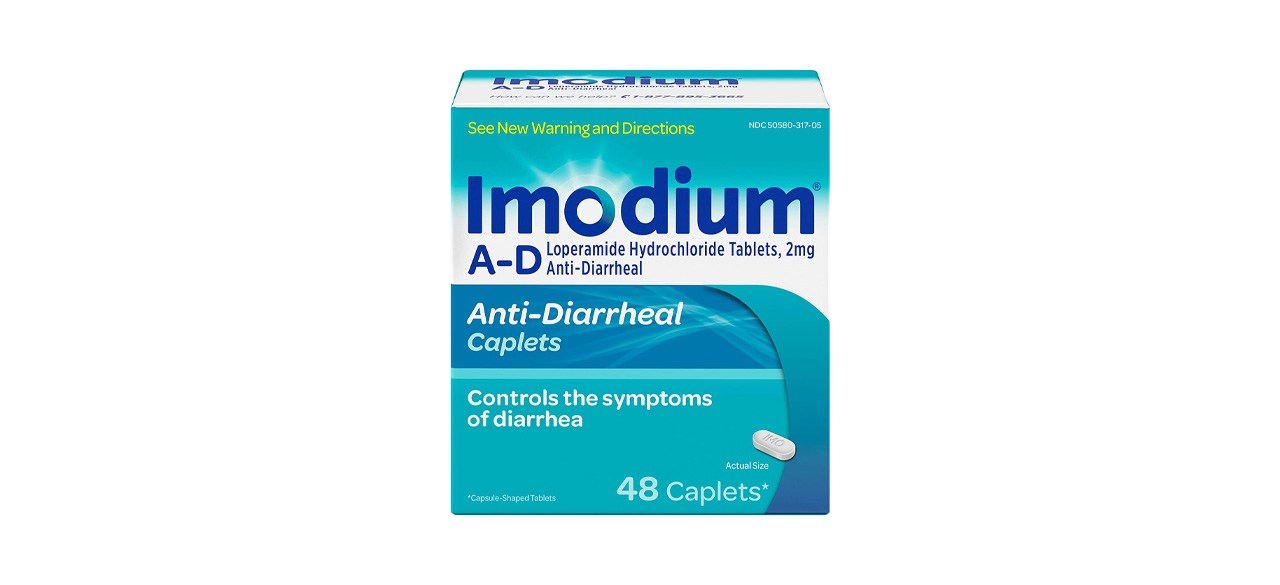 Imodium A-D Diarrhea Relief Caplets
If you have a particularly severe case, your doctor may recommend an antimotility agent to modulate intestinal contractions. This will reduce the frequency of bowel movements. Imodium is a recognized medicine that can be beneficial in this area.
Sold by Amazon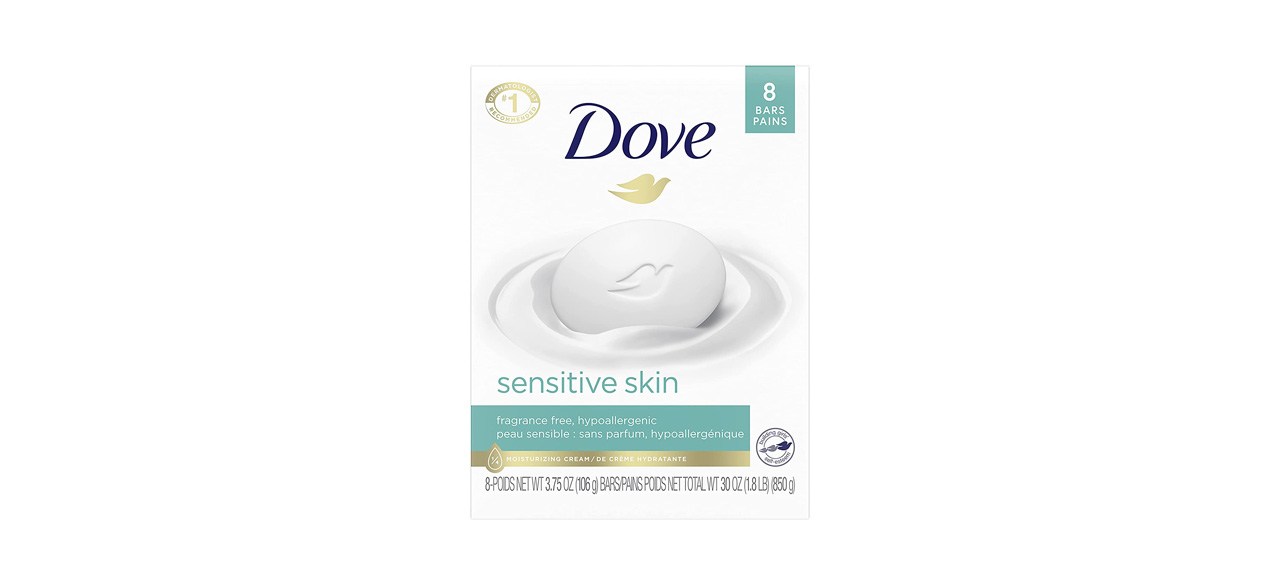 Dove Beauty Bar for Sensitive Skin
If you're going to be washing your hands more often, you'll need more soap, so you may want something that's gentle on sensitive skin. This offering from Dove has a mild and moisturizing formula that helps keep your skin healthy.
Sold by Amazon (8-pack) and iHerb (4-pack)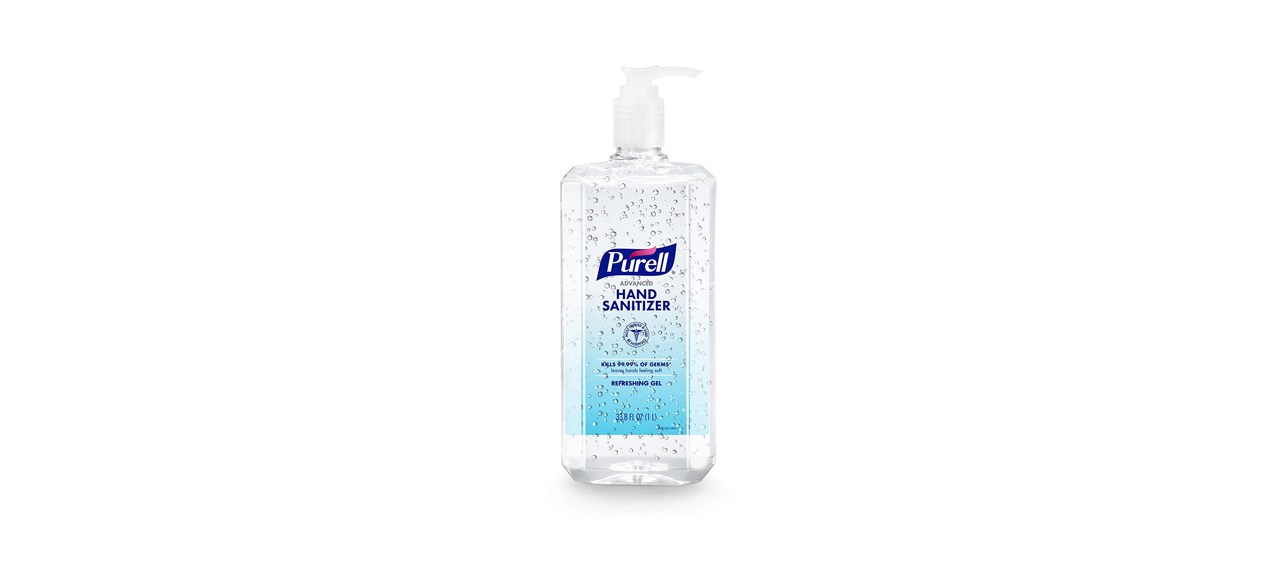 Purell Advanced Hand Sanitizer Refreshing Gel
While hand sanitizer is not an effective preventative measure against contracting norovirus illness when used alone, it can be used in addition to washing hands. This Purell comes in a 1-liter container and has a pump-action application for convenience.
Sold by Amazon
Want to shop the best products at the best prices? Check out Daily Deals from BestReviews.
Sign up here to receive the BestReviews weekly newsletter for useful advice on new products and noteworthy deals.
Allen Foster writes for BestReviews. BestReviews has helped millions of consumers simplify their purchasing decisions, saving them time and money.
BestReviews spends thousands of hours researching, analyzing, and testing products to recommend the best picks for most consumers.
Copyright 2023 BestReviews, a Nexstar company. All rights reserved.