This is an archived article and the information in the article may be outdated. Please look at the time stamp on the story to see when it was last updated.
Facial gua sha massage has been trending, with many beauty enthusiasts touting the benefits of using gua sha tools for lymphatic drainage. We wanted to know more about gua sha massage and whether it really works, so we turned to BestReviews skin care expert Dr. Alina Zufall. As a dermatologist, Zufall provided her professional opinion about massaging the face using the gua sha method in hopes of noticeable results.
In this article: Hana Emi Gua Sha Stone Set, Rena Chris Gua Sha Facial Tool and Paula's Choice Boost Moisture Renewal Oil.
What is gua sha and how is it performed?
Maybe you just recently heard of gua sha massage, but it's definitely not new. It first took place in ancient China and was used in traditional Chinese medicine. Zufall said that the process then was deeper than facial gua sha massage and produced petechiae, or bleeding under the skin.
"It's essentially just a sign on the skin that you've had bleeding from your vessels," Zufall explained, adding that's what "sha" represents.
This result has been shown to have anti-inflammatory and protective immune effects, she continued. "Most likely, this is the immune response. It's stimulating some sort of response, and it has been shown to increase blood flow, potentially lymphatic flow as well."
These benefits aren't likely to occur when you do a gua sha massage on the face, as you should not be performing the massage in a manner to produce the petechiae.
"Obviously you don't want to do it deep enough for that to occur," Zufall said. "Or if you do, then you want a licensed professional who does gua sha to be performing that on your face or other parts of your body as well."
What are gua sha tools?
While the "sha" in gua sha refers to the blood that comes to the skin's surface during the traditional massaging method, Zufall explained that the "gua" refers to the tools used during the massage.
"We're really just talking about these various stone products that have a flat surface that you can rub against your face, or the jade rollers that you can use as well," she said, adding that many other types of stones other than jade are also used to make these tools.
Effectiveness of a facial gua sha massage
Zufall noted that many promises are made about the effectiveness of a gua sha massage on the face. Benefits that have been touted include increased circulation, lymphatic drainage, reduced puffiness and firmer, lifted skin.
However, she said, consumers shouldn't have high expectations when they opt to try gua sha, as the effects will likely be minimal and temporary.
"There's really not a lot of scientific data that supports the use of these tools, especially on the face," she said. "Maybe there is some increase in the lymphatic drainage immediately after. If you are massaging your face, maybe you get some decrease in puffiness and then increased circulation. But it's all immediate and not necessarily long term."
Despite the likelihood that facial gua sha won't produce a life-changing effect, many people swear by the results and enjoy the massage and the feel of the cold stone. For those who want to try gua sha, the right technique is crucial.
"There's not really a downside to trying it," Zufall said, "as long as you're not overdoing it and not doing too strongly."
Tips for doing a facial gua sha massage
Zufall provided some tips for making the most of your gua sha massage.
Lubricate your skin. This will let the gua sha tool move smoothly over the surface without tugging or pulling. Apply a face oil or cream before you begin your massage.
Place the gua sha tool at the correct angle. Keep it flat and work at about a 15-degree angle to reduce friction, Zufall advised.
Massage your face using the most effective direction. Zufall said that massaging from the center of the face to the edge, then down toward the neck, is best for lymphatic drainage. Keep in mind that a jade roller can be used, but this type of tool is typically moved in a back-and-forth motion that's less effective.
Avoid breakouts and acne. Massaging inflamed skin can make these conditions worse.
Be gentle. Don't push too hard. This could damage the skin and defeat the purpose of the massage.
The best products for a gua sha facial massage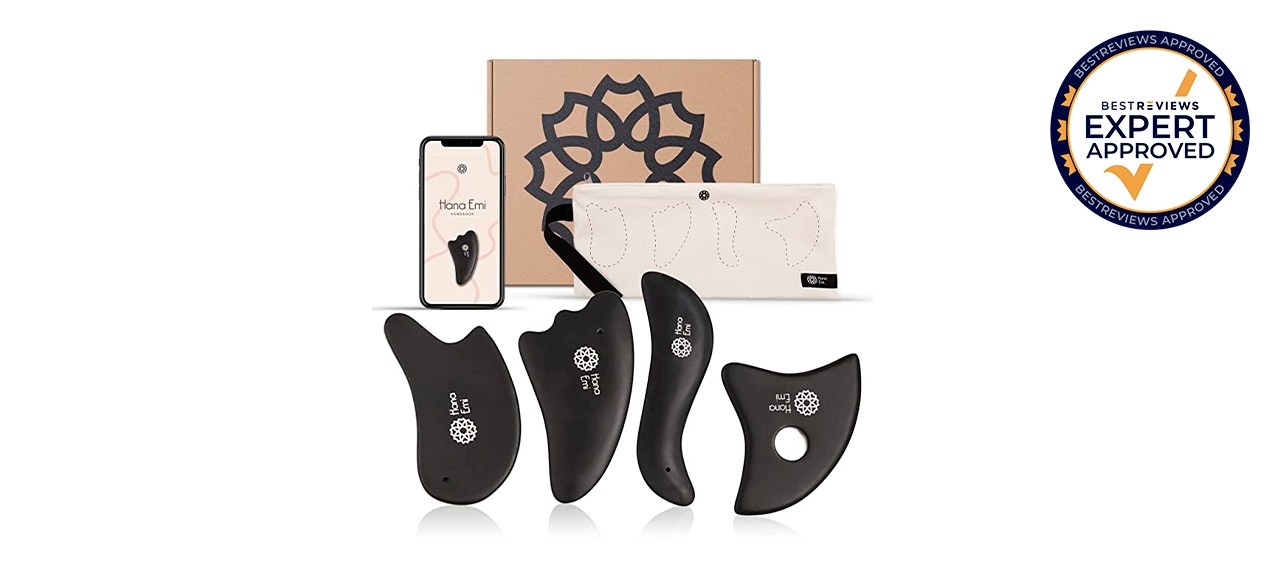 Fans of gua sha massage will appreciate this set of four tools that have various shapes and are easy to hold. Each is made of bian, a quality stone that's cool, smooth and easy to hold.
Sold by Amazon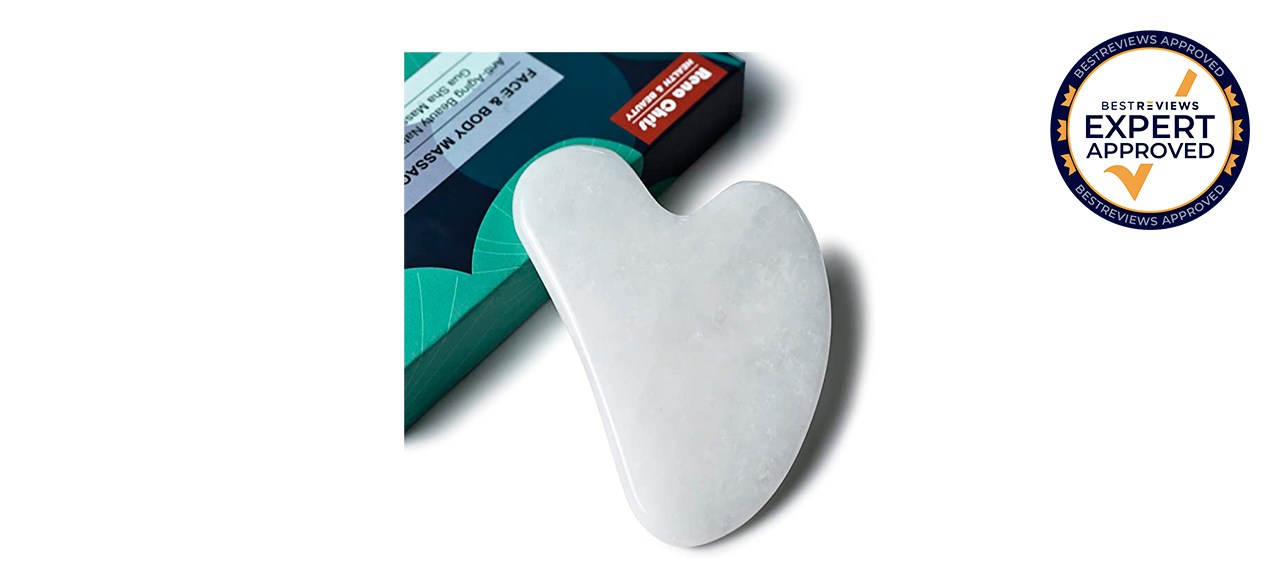 Rena Chris Gua Sha Facial Tool
This gua sha tool offers the perfect size and shape for massaging your face. It's available in several stone choices, including white jade.
Sold by Amazon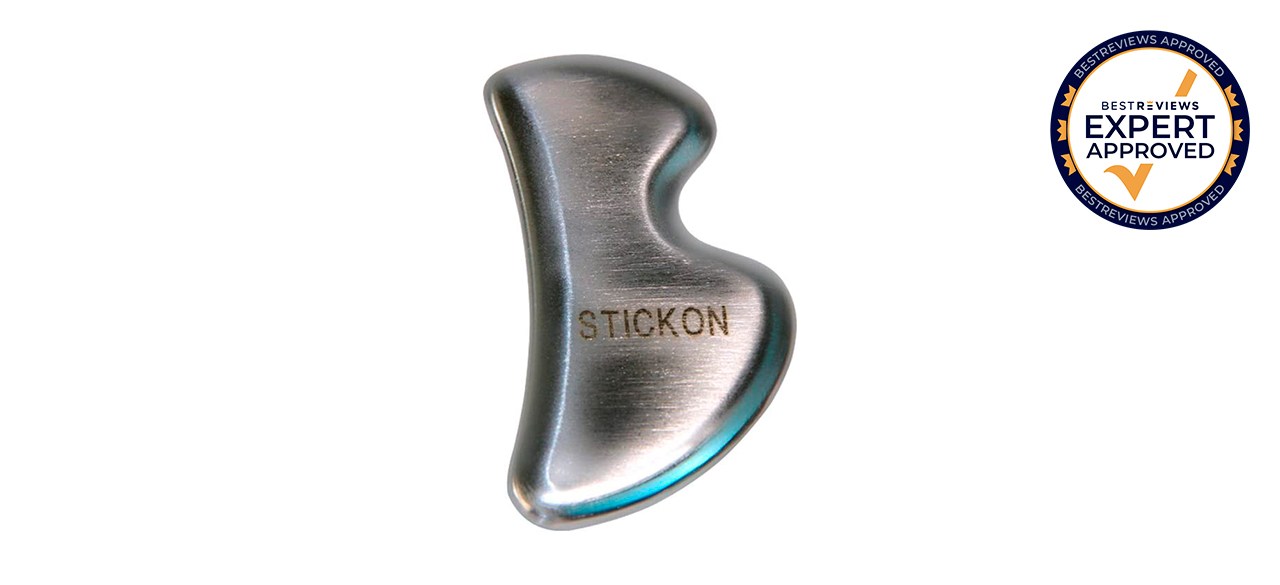 Made of stainless steel, this durable gua sha tool is a nice alternative to stone. It features contoured curves and is easy to clean after use.
Sold by Amazon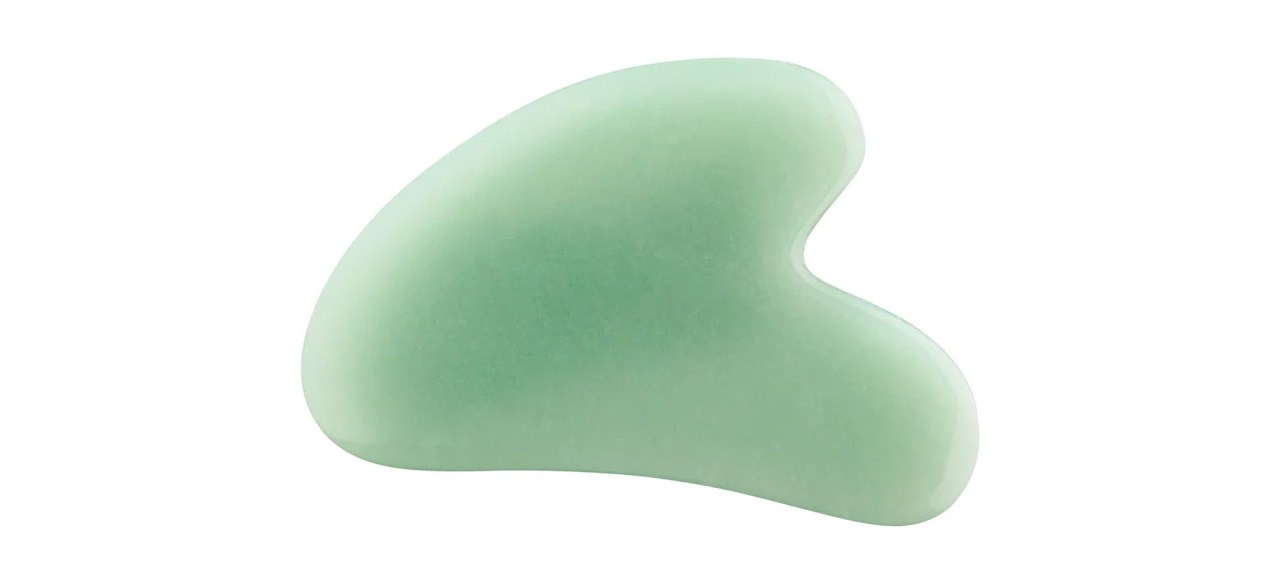 Mount Lai Gua Sha Facial Lifting Tool
This gua sha tool is available in a choice of jade, amethyst, obsidian and rose quartz. Regardless of the stone you choose, you can count on the tool having a smooth surface that's cool to the touch.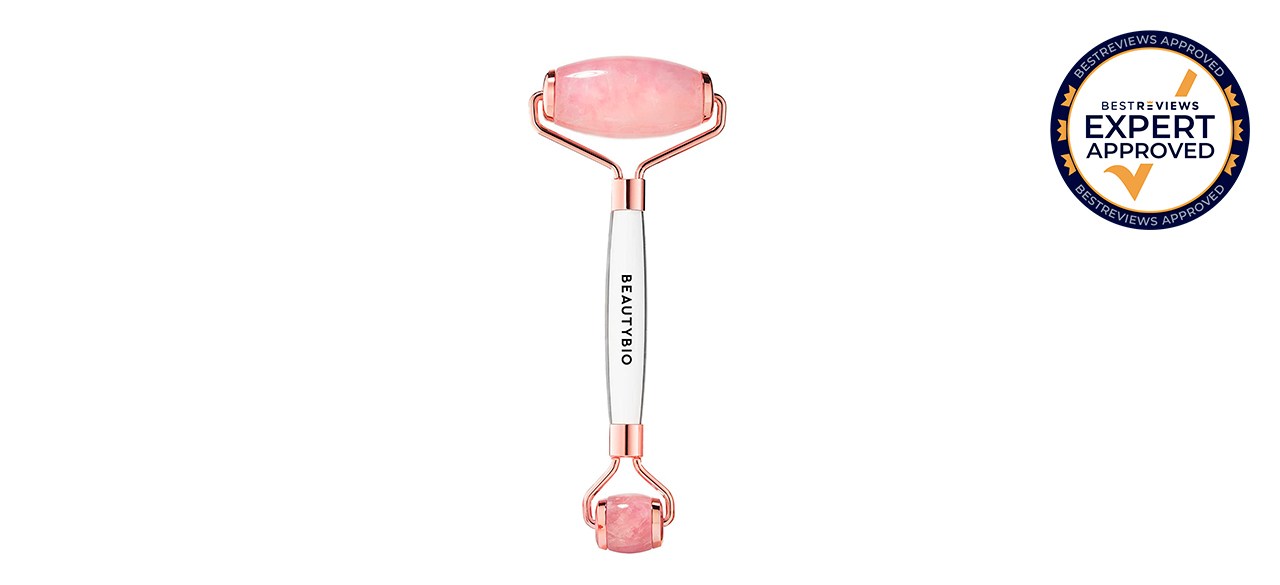 BeautyBio Brazilian Rose Quartz Facial Roller
Although flat gua sha tools are best for lymphatic drainage, you can also use a facial roller. Just be sure to follow Zufall's advice by rolling the tool in a direction that promotes lymphatic drainage. This rose quartz roller is well-made and pretty, too.
Sold by Amazon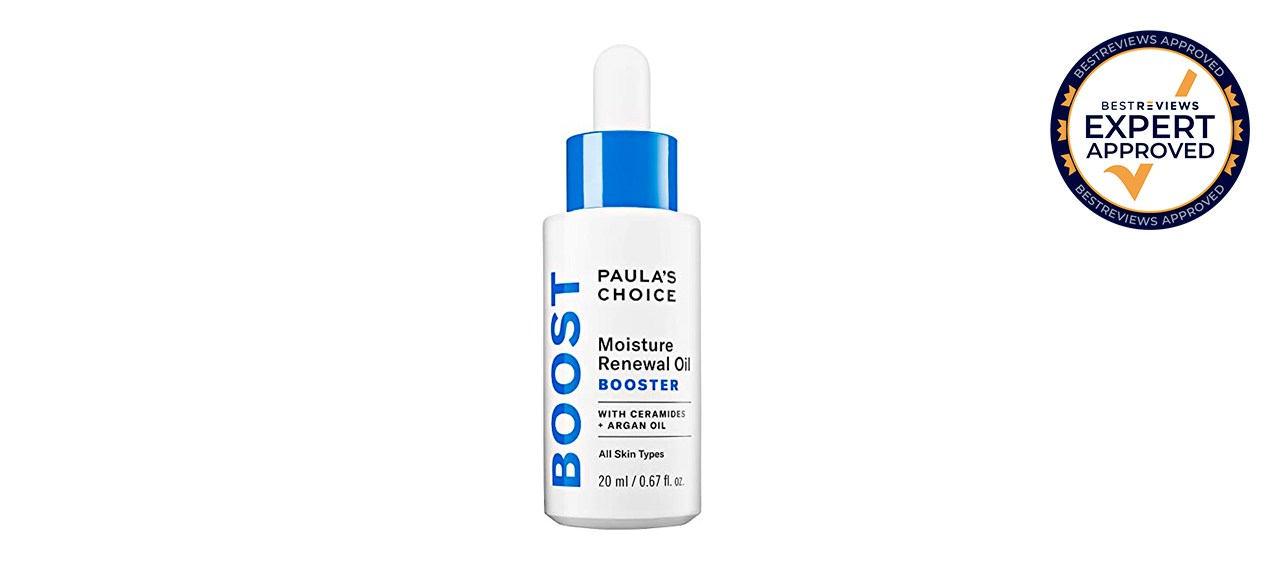 Paula's Choice Boost Moisture Renewal Oil
Not only will your gua sha tool glide easily over your face with this unscented oil, but your skin will also be pampered by its nourishing ingredients. It's made without parabens, fragrance and other harsh additives.
Sold by Amazon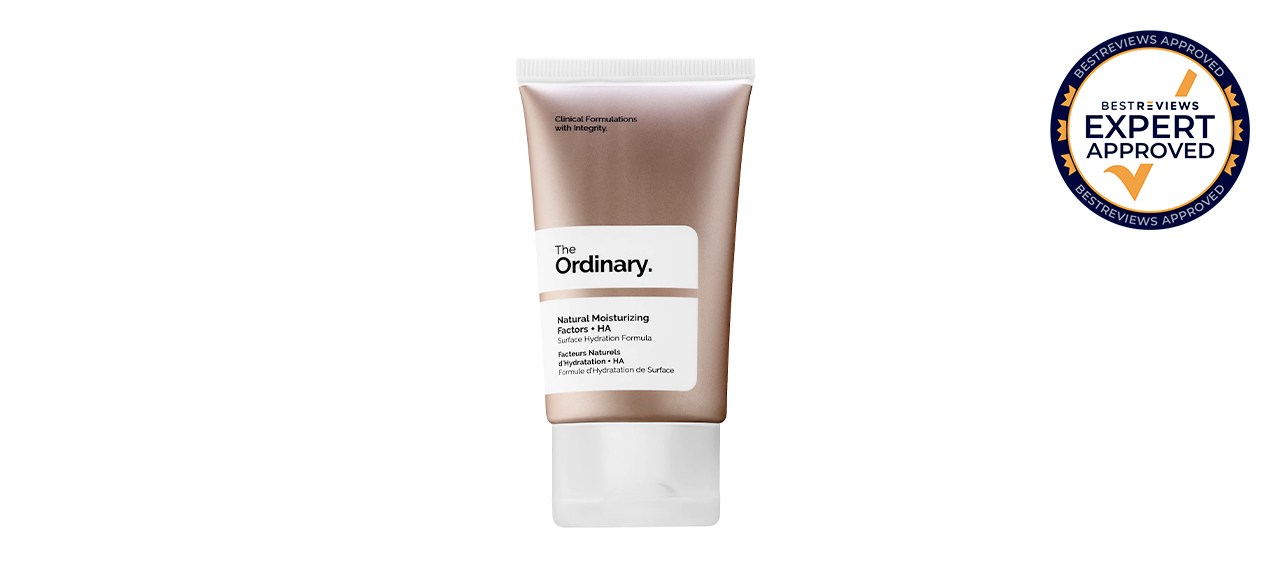 The Ordinary Natural Moisturizing Factors Plus HA
If you love The Ordinary, you'll appreciate this natural moisturizer that doesn't contain oil, alcohol or fragrance. It's formulated with amino acids and hyaluronic acid that moisturize the skin while you perform your gua sha massage.
Sold by Sephora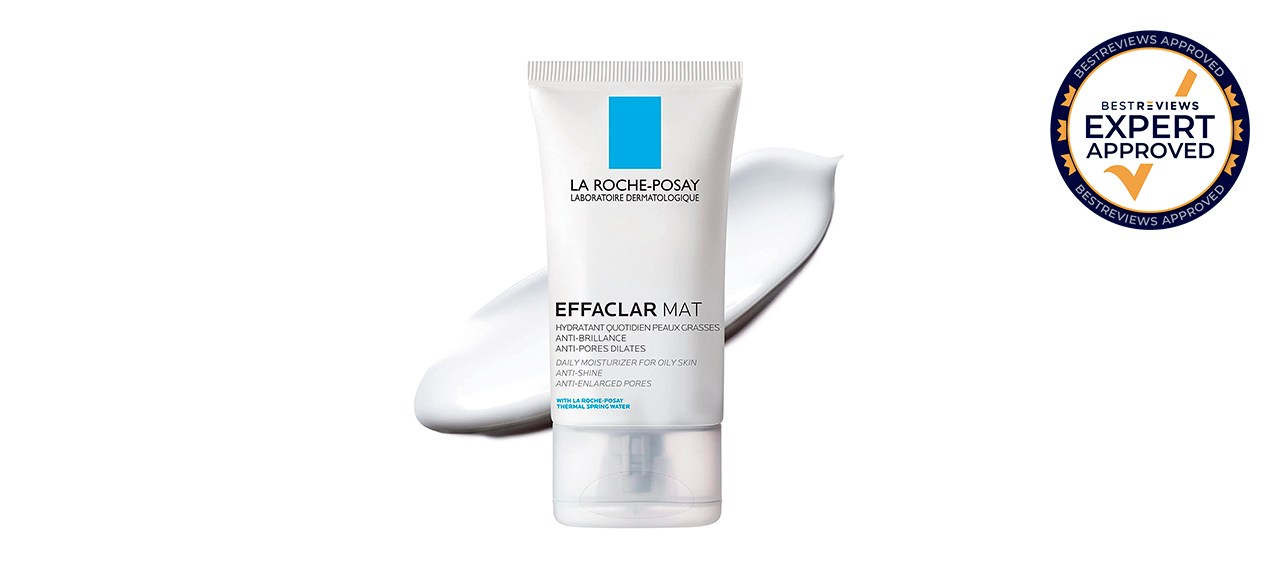 La Roche-Posay Effaclar Mat Oil-Free Moisturizer
This moisturizer is made without artificial additives, so it's not likely to irritate your skin. It doesn't contain oil, so it's a good choice for consumers prone to breakouts.
Sold by Amazon and Ulta Beauty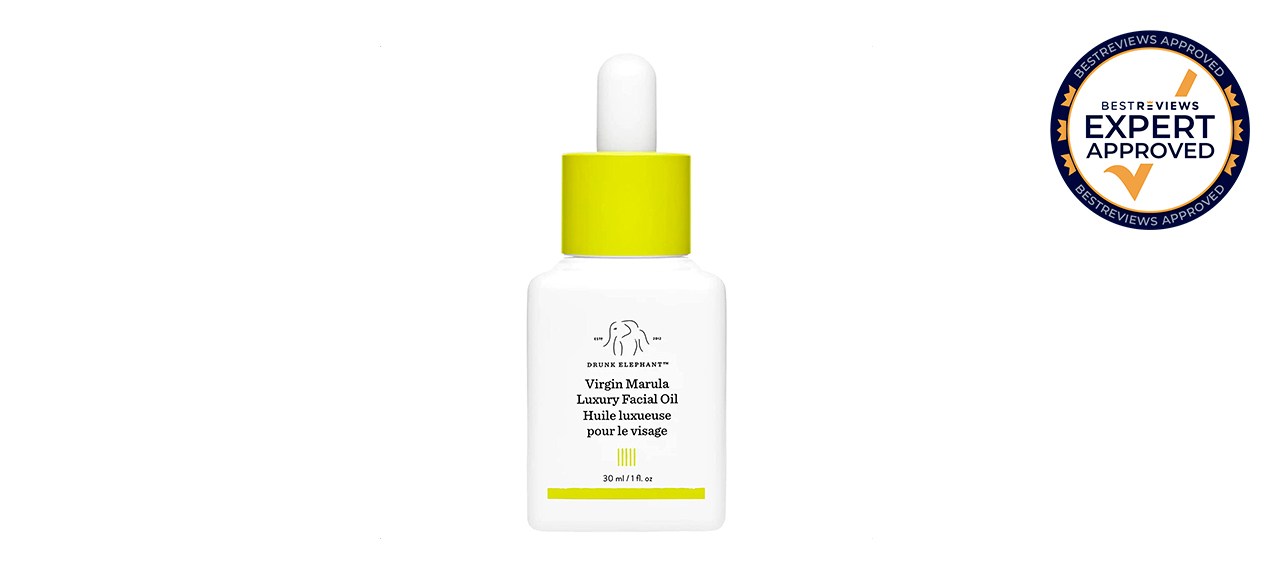 Drunk Elephant Virgin Marula Facial Oil
Packed with antioxidants, this facial oil is made without harsh ingredients, and it's highly moisturizing for excellent results. The marula-based formula is nourishing and soothing to the skin.
Sold by Amazon, Ulta Beauty and Sephora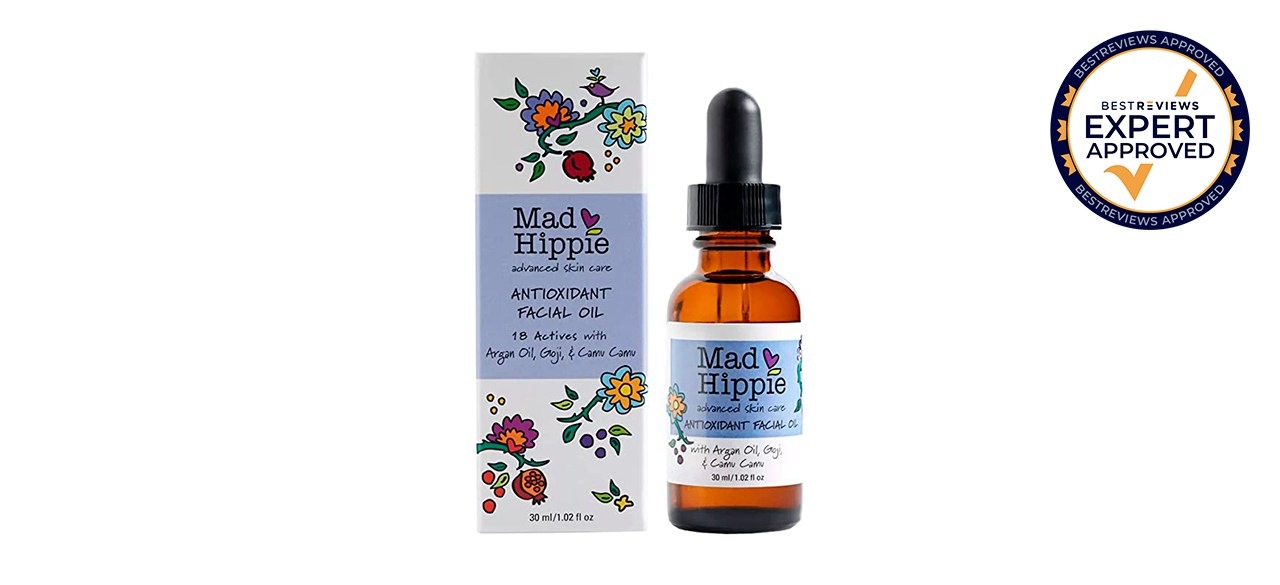 Maddi Hippie Antioxidant Facial Oil
When it comes to skincare, simple ingredients are the best. Natural plant-based oils, skin-loving antioxidants and organic ingredients make this facial oil a good choice to pair with your favorite gua sha tool.
Sold by Amazon and Ulta Beauty
Want to shop the best products at the best prices? Check out Daily Deals from BestReviews.
Sign up here to receive the BestReviews weekly newsletter for useful advice on new products and noteworthy deals.
Jennifer Manfrin writes for BestReviews. BestReviews has helped millions of consumers simplify their purchasing decisions, saving them time and money.
BestReviews spends thousands of hours researching, analyzing, and testing products to recommend the best picks for most consumers.
Copyright 2023 BestReviews, a Nexstar company. All rights reserved.