This is an archived article and the information in the article may be outdated. Please look at the time stamp on the story to see when it was last updated.
Which umbrella strollers are best?
When it's time to travel with your baby, or even just go for a walk around the block, you can't just carry them. You'll become even more exhausted than you already were after the umpteenth sleepless night, even if you use a baby carrier. Baby carriers can be complicated to tie, and you'll have to support the baby's weight. The best option is to use a baby stroller.
There are a few kinds of strollers, including umbrella strollers. These are usually the lightest and smallest strollers you can get. This makes them perfect for keeping in your car, for example, or for traveling through airports.
Umbrella stroller types
There are two types of umbrella strollers.
Standard
These strollers are as minimalistic as possible, meaning they have the lowest weight and the smallest size. Many can even fold down like an umbrella to save additional space when not needed. However, these features mean they lack the storage options of other umbrella or standard strollers. They're also the least durable, making them poor choices for everyday use.
Lightweight
These strollers more closely resemble standard strollers. This often means they have similar storage space and bonus features, such as cup holders and adjustable handles. However, they maintain the smaller size and lighter weight of umbrella strollers and typically cost less than standard strollers, making them excellent lower-cost everyday options.
Umbrella stroller safety
Weight limit
The most important safety feature isn't really a feature at all, but a requirement — adhering to the weight limit. Failing to follow the weight limit can make it harder to control at best or lead to tipping over or a total collapse at worst.
Most strollers have limits of up to 50 pounds, but this includes anything else on the stroller such as drinks and diaper bags, not just your baby.
Harness
Umbrella strollers come with either a three-point or five-point safety harness.
Three-point harnesses are meant for older babies that can hold themselves up and sit on their own.
Five-point harnesses are for young babies that can't hold themselves up. The two extra points secure the shoulders and the lower body.
Brakes
Some umbrella strollers have brakes on the wheels. These are of paramount importance if you plan on stopping at any time during your excursion so you can rest without the fear of your stroller rolling away. Even if you don't plan on stopping, they can make putting your baby in and taking your baby out of the stroller much safer.
Most wheel brakes are on the rear wheels and you activate them with your feet. Handlebar-placed hand brakes are also common.
Stability
Stability is accomplished in a few ways, but none more so than the spread of the wheels. The wider the wheels are spread, the more stable it is in general and the better it can withstand the activity of a restless baby. However, wider wheels can be harder to turn and can be difficult to maneuver through tight spaces.
Umbrella stroller portability
The portability of an umbrella stroller typically comes down to four aspects.
Size
The smaller the stroller, the easier it is to haul it around. However, it also means your baby will outgrow it faster.
Weight
Umbrella strollers weigh little, typically between 7 to 15 pounds. It might not sound like much of a difference now, but watch how much harder it is to pick up a 10-pound stroller instead of a 7-pound one when you're tired.
Folding
Umbrella strollers are designed to fold down. It's one of their major selling points. Some are easier to fold than others, though, and some fold down smaller.
Carrying method
Some umbrella strollers come with travel bags or have handles on them for easy carrying while folded up. If you plan on traveling far and frequently, make sure you have one of these.
Umbrella stroller storage
Even if you're only going on a short 20-minute walk, chances are you need to take some baby gear with you. Carrying this gear on your back or in your hands gets old fast, so having some onboard storage can be a real boon.
Except standard umbrella strollers have little to no storage in keeping with the "as small and light as possible" mission statement. Meanwhile, lightweight umbrella strollers tend to have baskets underneath the seat and the occasional pocket or cupholder.
How much you can expect to spend on an umbrella stroller
The most basic umbrella strollers can cost $30 or less, though better strollers typically cost $50-$150. Strollers with more features can cost up to $300 with the best of the best costing even more.
What are the best umbrella strollers to buy?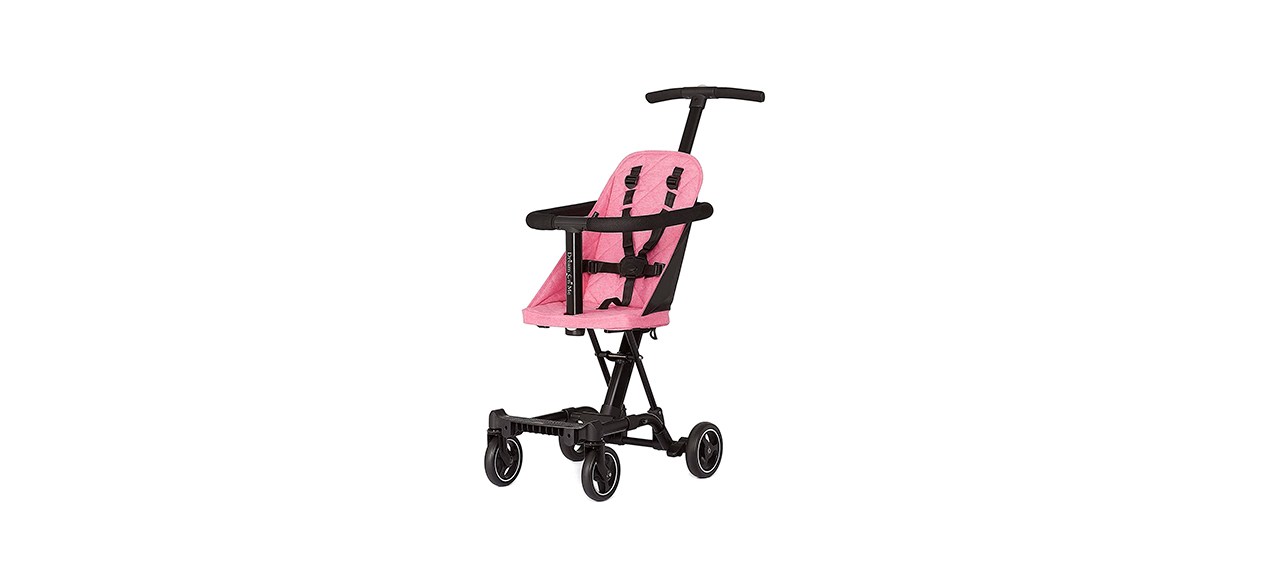 Dream On Me Cost Rider Umbrella Stroller
This umbrella stroller has three forms so it can grow alongside your baby. The first is a standard stroller, the second is a rider with front handlebars and the third is a small scooter.
Sold by Amazon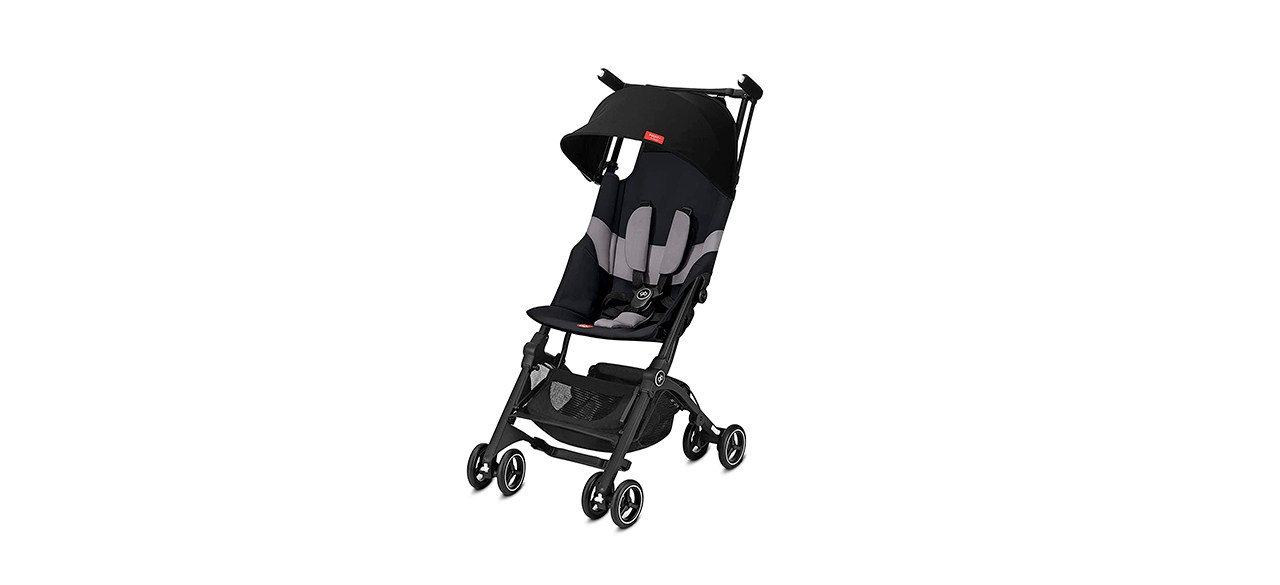 GB Pockit+ All-Terrain Umbrella Stroller
This stroller weighs only 9.5 pounds and can fold down small in only two steps. It has a reclining seat back and a sun canopy. The front wheels can swivel for easier control.
Sold by Amazon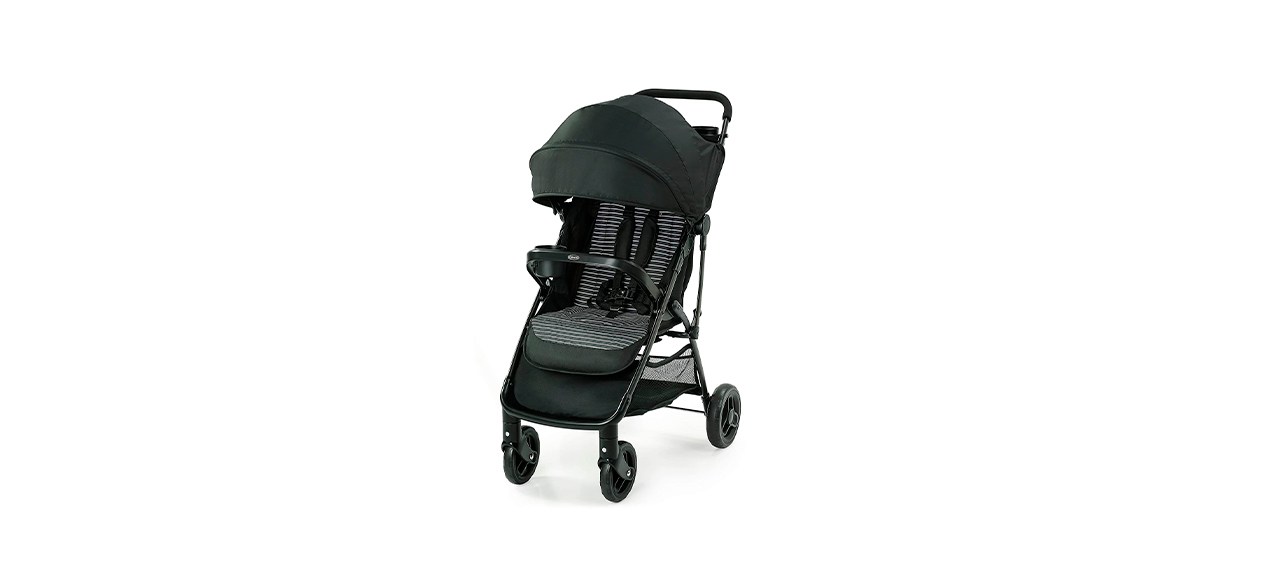 Graco NimbleLite Umbrella Stroller
This stroller uses a padded handlebar for comfort while walking for long periods, plus there are two cupholders just below the bars. It has a belly bar and cupholder for the baby and a large storage basket underneath.
Sold by Amazon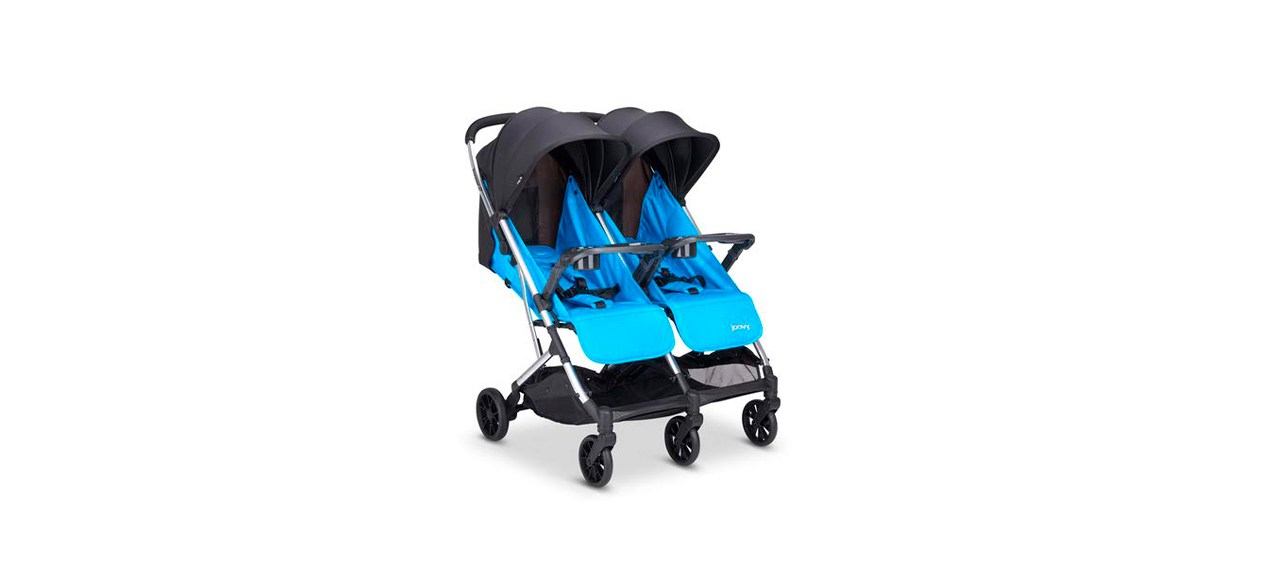 Joovy Kooper X2 Double Umbrella Stroller
This double umbrella stroller is perfect for those with twins or for holding your and a friend's baby during playdates. It comes in six colors including light blue and olive green.
Sold by Amazon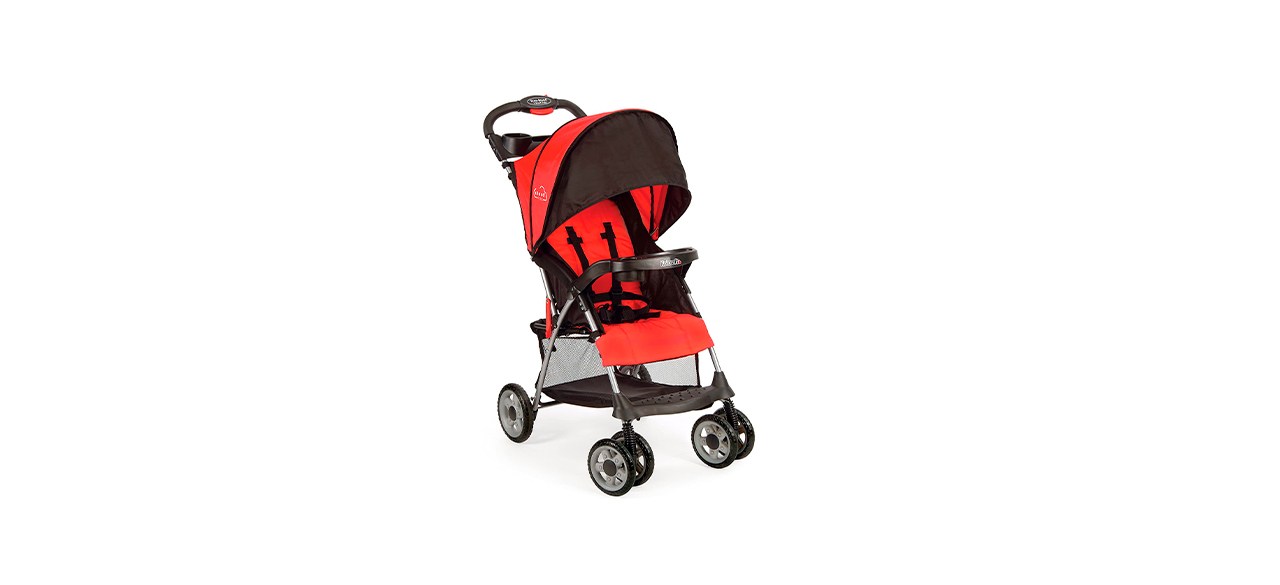 Kolcraft Cloud Plus Umbrella Stroller
This stroller's sun canopy has a little window on the top so you can still keep a close eye on your baby. It comes in red and gray.
Sold by Amazon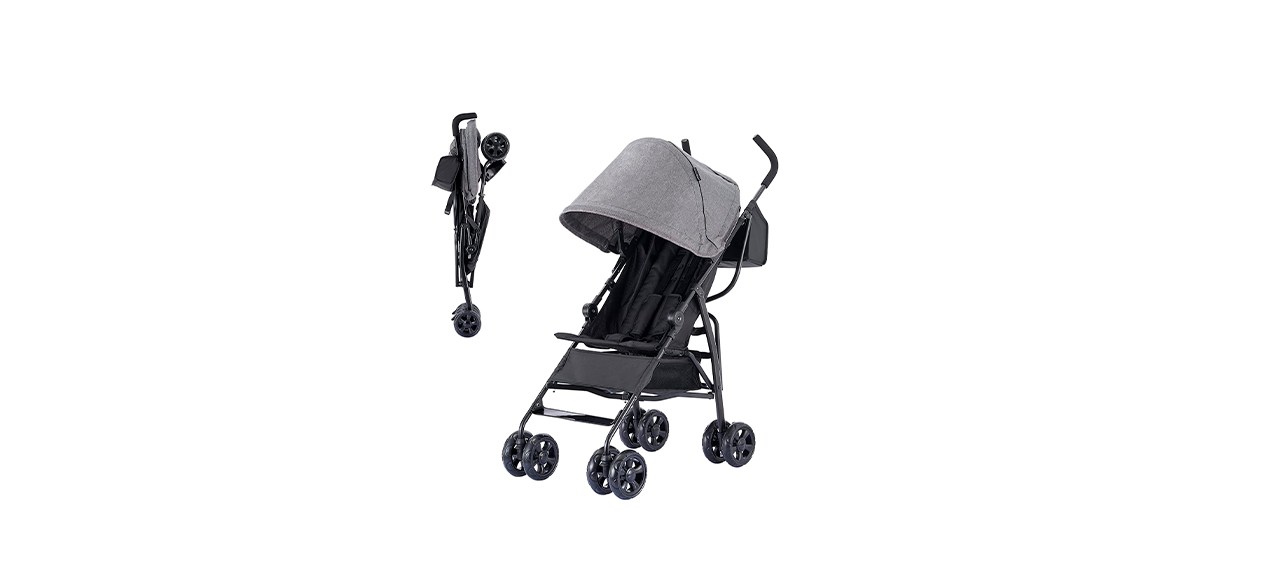 This stroller has a five-point safety harness and a reclining seat back with padding, making it perfect for walking your baby to sleep. It has anti-shock front wheels and locking rear wheels.
Sold by Amazon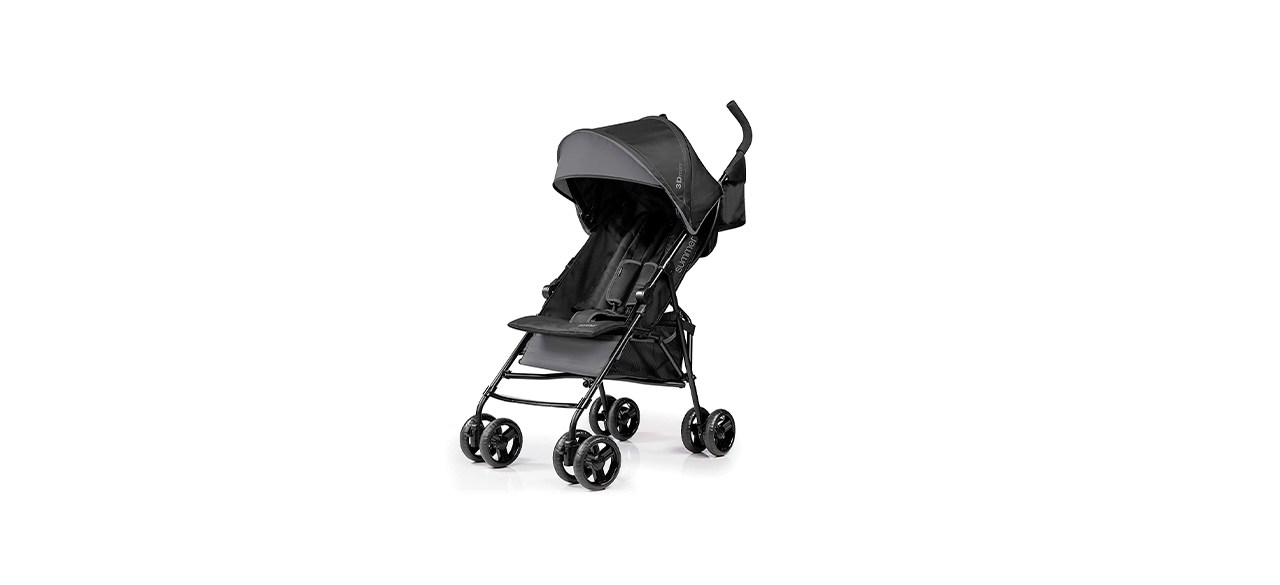 Summer Infant Umbrella Stroller
This theme park-approved stroller has all the storage and cup holders you need to have fun. It comes in gray, blue and pink, plus there's a baby carrier and stroller bundle.
Sold by Amazon
Want to shop the best products at the best prices? Check out Daily Deals from BestReviews.
Sign up here to receive the BestReviews weekly newsletter for useful advice on new products and noteworthy deals.
Jordan C. Woika writes for BestReviews. BestReviews has helped millions of consumers simplify their purchasing decisions, saving them time and money.
Copyright 2023 BestReviews, a Nexstar company. All rights reserved.