GlobeNewswire
Stiffening of retinal blood vessels threatens vision in diabetes
Using atomic force microscopy, researchers at Doheny Eye Institute, an affiliate of UCLA, discovered retinal capillary stiffening in diabetic mice that is causally linked to the development of retinopathy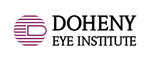 News provided by
Doheny Eye Institute
Nov 21, 2023, 8:00 AM ET
PASADENA, Calif., Nov. 21, 2023 (GLOBE NEWSWIRE) -- Doheny Eye Institute, a pioneer in vision research, is pleased to announce the publication of a novel approach to early diabetic retinopathy prevention in Diabetes, the flagship research journal of the American Diabetes Association.

With the global surge in diabetes cases, the risk of diabetic retinopathy (DR), a vision-threatening complication affecting nearly 40% of all individuals with diabetes, has also escalated significantly.
Late-stage DR, characterized by multiplication and leakiness of smaller blood vessels (capillaries) in the retina, often leads to vision loss. Current treatments for this stage are ineffective for many patients and involve repeated eye injections with potential complications. Managing DR at its early stages, when these retinal capillaries degenerate, is therefore deemed a preferred strategy. But exactly how these capillaries are lost in early diabetes remains poorly understood.
Now, a multidisciplinary study by researchers at the Doheny Eye Institute, an affiliate of UCLA, in collaboration with vision researchers at UC Irvine, has revealed an entirely new mechanism behind the early loss of retinal capillaries in diabetes.
Using atomic force microscopy, a technique originally developed for physics and materials science research, they demonstrated that retinal capillaries in diabetic mice become stiffer in the early stages. Crucially, blocking this stiffening inhibited capillary degeneration and mitigated the loss of contrast sensitivity, a common visual defect in early DR patients.
These findings appear in the Nov 21 online issue of Diabetes.
That diabetes causes stiffening of large blood vessels is already known. "If larger blood vessels can become stiffer in diabetes, perhaps so could the smaller retinal capillaries", reckoned Kaustabh Ghosh, senior author of the study and Associate Professor of Ophthalmology at UCLA and Doheny Eye Institute.
Having identified the protein (lysyl oxidase) responsible for the increase in retinal capillary stiffness, the researchers administered an oral drug to diabetic mice that inactivated lysyl oxidase, successfully blocking capillary stiffening. Further investigation into the mechanism revealed that stiffer capillaries become more adhesive and sensitive to toxic immune cells that contribute to DR development, resulting in increased capillary cell death.
Prof. Ghosh draws an analogy: "Just as increasing the tension in guitar strings changes their musical tune, increasing the tension (stiffness) in retinal capillaries changes their biological tune in response to DR risk factors, ultimately causing their degeneration."
These promising findings showcase the potential of an oral drug to inhibit retinopathy, thus eliminating the need for repeated eye injections, and introduce retinal capillary stiffness as a new target for DR prevention strategies.
Srinivas Sadda, MD, Professor of Ophthalmology at UCLA and Doheny Eye Institute and a world-renowned expert in retinal imaging, notes an additional potential impact on patient care: "If stiffening alters blood flow characteristics in retinal capillaries, as I would predict, new imaging techniques that can measure sensitive blood flow parameters may provide surrogates for non-invasive detection of retinal capillary stiffening in early DR patients prior to capillary loss, thereby tremendously improving clinical DR management."
Link to the full article in Diabetes which will go live on November 21: https://doi.org/10.2337/db23-0584
About Doheny Eye Institute
Doheny Eye Institute is one of the nation's leading vision research institutions with a history dating back over 75 years. Doheny scientists and clinician-scientists remain at the forefront of vision science investigating diabetic retinopathy, uveitis, age-related macular degeneration, and the use of artificial intelligence in helping to diagnose ocular disease.
Since 2013, the Doheny and UCLA Stein Eye Institute affiliation combine the strength, reputation, and distinction of two of the nation's top eye institutions to advance vision research, education, and patient care in Southern California. Together, Doheny Eye Institute and UCLA Stein Institute are ranked in the Top 5 vision centers in the country by U.S. News & World Report.
For more information visit www.Doheny.org.
Contact:
Molly Ann Woods
310-717-0955
mwoods@doheny.org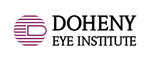 NOTE: This content is not written by or endorsed by "WOOD", its advertisers, or Nexstar Media Inc.
For inquiries or corrections to Press Releases, please reach out to GlobeNewswire.