GlobeNewswire
Dyadic's C1 Platform to be Used to Produce Vaccines for Humans and Animals in Africa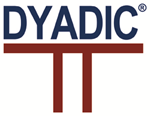 News provided by
Dyadic International, Inc.
Nov 20, 2023, 8:30 AM ET
JUPITER, Fla., Nov. 20, 2023 (GLOBE NEWSWIRE) -- Dyadic International, Inc. ("Dyadic", "we", "us", "our", or the "Company") (NASDAQ: DYAI), a global biotechnology company focused on building innovative microbial protein production platforms to address the growing demand for global protein bioproduction and unmet clinical needs for effective, affordable and accessible biopharmaceutical products for human and animal health, today applauds the signing of an agreement between Dyadic's African licensee, Rubic One Health ("Rubic") and Afreximaxbank to fund the project preparatory facility for the manufacture of vaccines using Dyadic's C1 protein production platform in South Africa for the entire continent.

In April 2023, Dyadic expanded its licensing agreement with Rubic, a South African-based company whose mission is to develop African-based solutions for the discovery, development, evaluation and manufacture of high-quality, cost-effective human and animal vaccines and therapeutic proteins using Dyadic's C1 expression platform for distribution primarily to the African market. The quest to produce affordable vaccines suited to humans and animals in Africa has taken a step closer to realization with the signing of the agreement between Rubic and Afreximaxbank.
"We are excited Rubic has secured resources to accelerate the development of critical human and animal health vaccines and biologics in furtherance of its mission to develop an end-to-end solution for biologic vaccines and drugs that addresses the significant health gap in Africa," said Mark Emalfarb, Dyadic's Chief Executive Officer. "In addition to taking a step forward in providing affordable vaccine and antibody solutions for the African continent, we expect this agreement will also expand potential opportunities for the commercialization of multiple products for animal and human health using the Company's proprietary and patented C1 platform."
Mr. Emalfarb continued, "Dyadic's agreement with Rubic includes an equity stake in Rubic and individual product royalties upon commercialization. Dyadic retains the right to commercialize human and animal health vaccines and therapeutics developed by Rubic outside of the African continent. We anticipate expanding our relationship with Rubic to include biologic vaccines and medicines for key infectious and other disease areas beyond COVID, such as HIV, and cancers utilizing our proprietary and patented C1 protein expression platform."
"Africa imports approximately 96% of its vaccines and has very limited manufacturing capacity. We realized early in the COVID-19 pandemic that there is significant vaccine inequity in Africa, and that we are at the mercy of big pharma and developed countries. This historic agreement with Afreximaxbank to fund the project preparatory facility for the manufacture of vaccines has the potential for affordable vaccines for Africans by Africans, which is now a step closer to reality," said Dr. Julian Naidoo, Chief Executive Officer of Rubic One Health. Dr. Naidoo continued, "We intend to utilize this funding to address this failure by the market by improving access to locally manufactured vaccines and medicines through our license agreement with Dyadic using their C1 fungal expression system for the development and manufacture of both animal and human vaccines and therapeutics. Through our collaboration with Dyadic, we expect to bring much needed high demand vaccines to the African Continent that are safe, effective, and affordable which are better suited for African conditions as they do not need ultra cold production or storage which can be distributed safely in remote and rural areas of the African continent. This is a game changer in the vaccine manufacturing space for the African people," concluded Dr. Naidoo.
About Rubic One Health
Rubic One Health is made up of promoters of the project representing public health, medical, academia, vaccine technology, technology transfer and economics sectors. Development and the implementation of vaccine technologies is overseen by leading academics directed by the University of the Witwatersrand, Johannesburg (Wits) academic team, with the support of Wits Health Consortium (WHC), a wholly owned company of Wits. The Consortium collectively has a long track record in the fields of vaccinology, public health medicine, clinical trials, research, technology transfer, project management and health economics. This entity will coordinate the project, ensuring a synergistic outcome between the components of drug discovery/research and manufacture. It will also drive the strategic and operational direction. This will be accomplished by engaging with stakeholders and public health experts and academics to ensure that the company moves forward in a sustainable, Afro-centric manner, rooted in public good. Please visit Rubic's website at https://www.rubiconehealth.co.za for additional information.
About Dyadic International, Inc.
Dyadic International, Inc. is a global biotechnology company focused on building innovative microbial platforms to address the growing demand for global protein bioproduction and unmet clinical needs for effective, affordable, and accessible biopharmaceutical products for human and animal health.
Dyadic's gene expression and protein production platforms are based on the highly productive and scalable fungus Thermothelomyces heterothallica (formerly Myceliophthora thermophila). Our lead technology, C1-cell protein production platform, is based on an industrially proven microorganism (named C1), which is currently used to speed development, lower production costs, and improve performance of biologic vaccines and drugs at flexible commercial scales for the human and animal health markets. Dyadic has also developed the DapibusTM filamentous fungal based microbial protein production platform to enable the rapid development and large-scale manufacture of low-cost proteins, metabolites, and other biologic products for use in non-pharmaceutical applications, such as food, nutrition, and wellness. 
With a passion to enable our partners and collaborators to develop effective preventative and therapeutic treatments in both developed and emerging countries, Dyadic is building an active pipeline by advancing its proprietary microbial platform technologies, including our lead asset DYAI-100 COVID-19 vaccine candidate, as well as other biologic vaccines, antibodies, and other biological products.
To learn more about Dyadic and our commitment to helping bring vaccines and other biologic products to market faster, in greater volumes and at lower cost, please visit http://www.dyadic.com. 
Safe Harbor Regarding Forward-Looking Statements
This press release contains forward-looking statements within the meaning of Section 27A of the Securities Act of 1933 and Section 21E of the Securities Exchange Act of 1934, including those regarding Dyadic International's expectations, intentions, strategies, and beliefs pertaining to future events or future financial performance, such as the success of our clinical trial, our research projects and third-party collaborations, as well as the availability of necessary funding. Actual events or results may differ materially from those in the forward-looking statements because of various important factors, including those described in the Company's most recent filings with the SEC. Dyadic assumes no obligation to update publicly any such forward-looking statements, whether because of new information, future events or otherwise. For a more complete description of the risks that could cause our actual results to differ from our current expectations, please see the section entitled "Risk Factors" in Dyadic's annual reports on Form 10-K and quarterly reports on Form 10-Q filed with the SEC, as such factors may be updated from time to time in Dyadic's periodic filings with the SEC, which are accessible on the SEC's website and at www.dyadic.com.
Contact:
Dyadic International, Inc.
Ping W. Rawson
Chief Financial Officer
Phone: (561) 743-8333
Email: ir@dyadic.com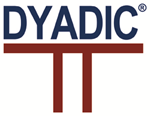 NOTE: This content is not written by or endorsed by "WOOD", its advertisers, or Nexstar Media Inc.
For inquiries or corrections to Press Releases, please reach out to GlobeNewswire.