The warnings and advisories have expired. Here's the latest GRR NWS discussion. We had mixed precipitation from the weekend storm. Total snow accumulations ranged up to 10″. There was one report of 10″ from Mason County. Winds gusting to 30-40 mph. Peak wind gusts were 39 mph in Muskegon and 36 mph in G.R. and Holland. There were numerous power outages (we peaked at approx. 40,000 Consumers Energy customers without power and over 60,000 statewide). There are some schools closed this Monday morning – our closing list is here. There will also be some slick spots on area roads, with temperatures in the upper 20s to low 30s (below freezing) at daybreak.
Grand Rapids had more snow early Sunday than we had the whole month of December – 3.3″ at the airport and up to 6″ on the north side of town. The Grand Rapids official season snow total (at the airport) is at 10.4″. Kalamazoo had 2.4″ of snow and they are up to 13.3″ for the season. Muskegon had 0.76″ of precipitation and that was a daily record for Dec. 1. Grand Rapids had 0.85″ of precipitation (rain and snow).
Go to: Loop of this image – Regional Radar
South of the Advisory area, there was mostly rain, but a mix of precipitation fell down to I-94.
In N. Lower Michigan, 6″ of new snow was reported at Suttons Bay, Grayling and Ossineke
Areas around Lake Superior had the most snow, with over 21″ at Duluth MN, 18.5″ at Munising, 17″, at Wetmore 16″ in Curtis MI, 15″ at Ishpeming, 14″ near Manistique and at Eben Junction.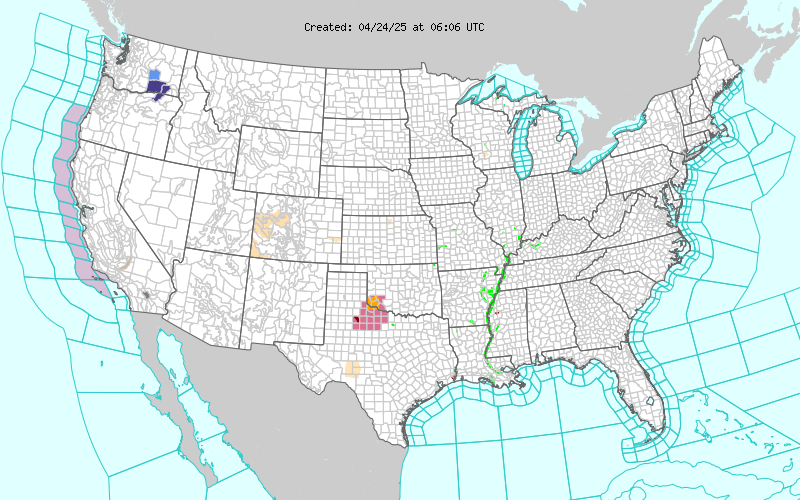 We also had a few flashes of lightning Saturday night…thundersnow in a few spots. No severe weather was reported, but small hail fell near Kalamazoo.